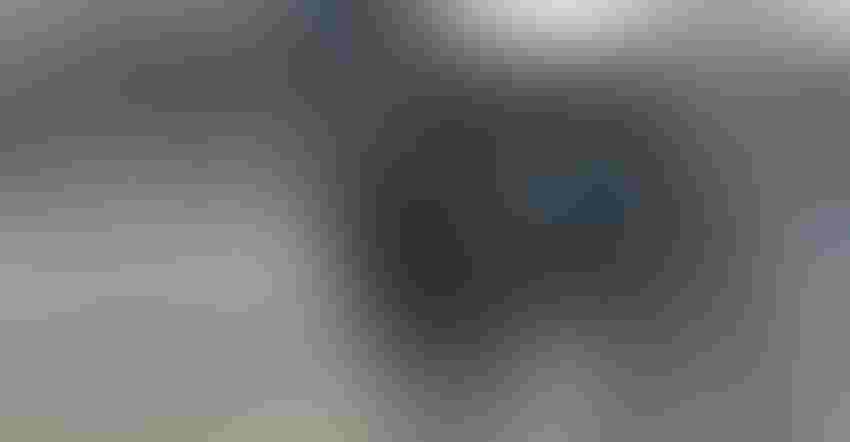 WINTER CHECK: Calls are already coming in to University of Missouri Extension specialists regarding fescue foot in the state. It's time to assess cows daily for signs of the disease.
A winter cold snap arrives. Cows' blood flow slows. Cows start limping. It's time to check herds for fescue foot.
The first report of the disabling disease has come to Craig Roberts, University of Missouri Extension fescue specialist.
The case is from southwestern Missouri, Roberts says. A herd owner has counted 20 limping cows in a herd of 100. That can happen anywhere in Missouri.
If caught early, cows can be taken off of toxic Kentucky 31 fescue pastures and given other forage or feed.
Here is what to look for:
• Limping. This is the first sign.
• Swelling. Hooves on a cow's hind feet may show swelling where legs join hooves. If the junction shows red and necrotic, it may be too late.
• Hoof loss. Advanced stages of fescue foot show gangrene and hoof loss. At this point, it is too late to correct. If left on toxic pastures, limping cows will lose hooves. There's no cure, Roberts says.
When cold weather arrives, Roberts urges owners with herds on toxic grass to check them every day. Losses are serious.
Far-reaching impact
The toxic alkaloid in fescue is a vasoconstrictor, which shrinks blood vessels. That lowers blood flow to extremities, causing frostbite. Calves can lose the tips of their ears or switches from their tails.
Those losses are not fatal. However, these losses indicate "fescue calves," which lowers their value as feeder calves.
Prevention is cure
Farmers ask: "What can I do?" Roberts answers with a question: "How serious are you about doing something?"
The answer takes killing toxic fescue pasture. Then, it requires seeding a nontoxic variety.
Plant breeders have inserted naturally occurring nontoxic fungi into fescue varieties, which are called novel endophyte fescue. The Alliance for Grassland Renewal teaches farmers the danger of fescue and how to plant new novel-endophyte varieties.
In the past five years the AGR has held workshops in Missouri. It now adds other states in the fescue belt, which covers the southeastern quarter of the United States.
This year, AGR workshops are set for March in five states: Missouri, Kentucky, Virginia, North Carolina and South Carolina.
Find more information about the workshops on the education page of the AGR website.
Source: University of Missouri Extension
Subscribe to receive top agriculture news
Be informed daily with these free e-newsletters
You May Also Like
---