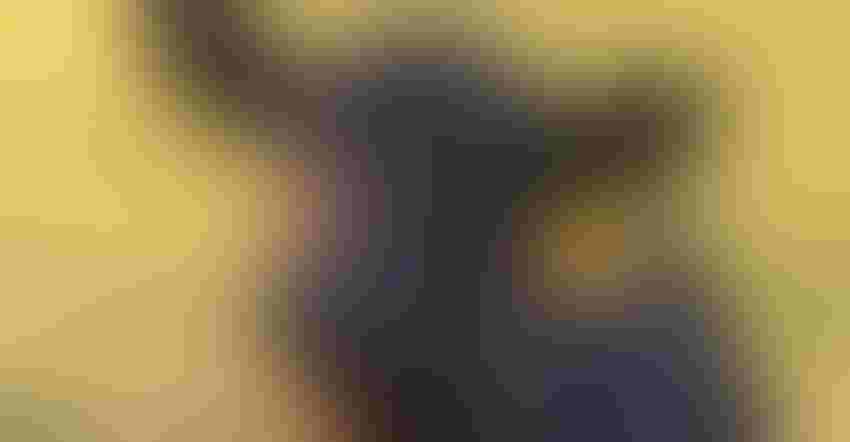 PREVENTION: Preventing coccidiosis in young weaned calves helps give them a leg up in development and gains.
Jacqueline Nix /GETTY Images
A small parasite can cause a lot of trouble for weaned calves. Preventing coccidiosis in stressed calves can give them a leg up when it comes to making critical gains early in their development.
Bob Larson of the Beef Cattle Institute at Kansas State University, a KSU professor of production medicine and a veterinarian, writes that coccidiosis is a disease of cattle caused by a small parasite that invades the cells of the intestinal tract. While almost all cattle have a few coccidium organisms naturally in their systems, they can multiply rapidly in the intestines when cattle are under stress. And, if enough of those intestinal cells are damaged, diarrhea or bloody-diarrhea can result, causing the calves to slow their gains.
"The stress of weaning, trucking, weather insults such as winter storms or mud, overcrowding, or poor nutrition can all allow individuals or groups of cattle to suffer from coccidiosis," Larson writes.
Diagnosis
Recently weaned cattle, particularly if they are exposed to inclement weather or mud and are shipped to a new location, are considered to be at high risk for coccidiosis, according to Larson. Situations with poor sanitation or nutritional stress can cause coccidiosis. And, when cattle producers bring in new cattle to a herd, there's a risk of an outbreak of coccidiosis in either the new or the original herd because of commingling of coccidia species.
The most common signs of coccidiosis are watery diarrhea, diarrhea with blood, straining to defecate, a rough hair coat and poor weight gain. Mild cases are common, Larson writes, where calves may have a few days of watery feces without noticeable blood, and the cattle don't become obviously depressed or go off feed.
However, in some more severe cases lasting a week or more, some affected cattle in a group can show signs of nervous system problems such as tremors, eye twitching and convulsions. Severe cases of bloody diarrhea can lead to fever, going off feed, depression and dehydration. Death can be a result of severe cases because the original coccidiosis can then open the calf up to other severe diseases, such as pneumonia.
Treatment and prevention
Larson writes that there are a number of treatments a veterinarian may prescribe for cattle suffering from coccidiosis. It's important that affected cattle should be separated from the group so they can be kept comfortable while being individually treated, with fluids to correct dehydration and with drugs to kill the organism.
To prevent coccidiosis, improve sanitation and reduce stress in calves. Cattlemen can do this by:
• Environment. It's nearly impossible to completely remove coccidia from the natural environment. Instead, keep young animals mud-free, and keep feed and water up off the ground to minimize fecal contamination.
• Reduce stress. Implement low-stress weaning strategies wherever possible. And conduct castration and dehorning at a young age, several weeks ahead of weaning.
• Preventive treatments. A number of treatments such as ionophores, decoquinate or amprolium can be delivered by feed or water to groups of cattle at risk. A month or more of daily intake of these treatments is necessary to break the life cycle of the coccidia organism.
To read more from Larson, visit ksubci.org/2021/05/07/coccidiosis.
Source: Kansas State University Beef Cattle Institute is solely responsible for the information provided and is wholly owned by the source. Informa Business Media and all its subsidiaries are not responsible for any of the content contained in this information asset.
Subscribe to receive top agriculture news
Be informed daily with these free e-newsletters
You May Also Like
---