WATCH YOUR SPREADING: Several states across the Northeast ban winter manure spreading, while others ban it in certain areas or in certain situations.
SimplyCreativePhotography/Getty Images
The weather's getting colder, and that means your options for spreading manure are shrinking.
In Delaware, Maine, Maryland and Vermont, winter manure spreading isn't allowed. Maine's winter manure ban has already gone into effect.
Other states, like Pennsylvania, have rules farmers must follow before spreading in winter. Ohio bans winter manure spreading in areas designated as a "watershed in distress."
Here are the winter manure spreading guidelines for several states in the region gleaned from state regulations and nutrient management websites. As always, if something is unique about your region that must be clarified, please contact us:
Connecticut. No winter ban, though it is not recommended on frozen or snow-covered ground.
Delaware. The winter manure ban is in effect from Dec. 7 to Feb. 15. Application outside those dates is prohibited on frozen or snow-covered ground. More information can be found at regulations.delaware.gov.
Maine. The winter manure ban is in effect from Dec. 1 to March 15. Upon application to the commissioner, the commissioner may grant a variance to allow a person to spread manure during the winter due to financial hardship or other circumstances that necessitate the application. In granting a variance, the commissioner shall impose restrictions to minimize potential environmental degradation and prescribe actions to ensure future compliance. Read more at legislature.maine.gov
Maryland. The winter manure ban is in effect from Dec. 15 to March 1. Spreading can begin in the spring on March 1. Farmers who generate nonstackable manure from animals on their own farm and run short of liquid storage before March 1 must contact the Nutrient Management Program to request emergency spreading permission.
Temporary field stockpiling of stackable manure is allowed so long as the moisture content is 60% or less. Farmers with questions should contact the Nutrient Management Program at 410-841-5959 or visit mda.maryland.gov.
Massachusetts. No winter manure ban, though there are limitations:
No spreading of solids on fields where slopes are greater than 7%.

No liquid spreading on fields where slopes are greater than 2%.

No spreading within 200 feet of surface waters.

At least 30% crop residue or vegetation must be present at the time of application. 
For more information, go to mass.gov.
Michigan. No winter manure ban, but the following guidelines should be followed:
Solid manures should only be applied to areas where slopes are 6% or less.

Liquid manures should only be applied to soils where slopes are 3% or less.
In either situation, provisions must be made to control runoff and erosion with soil and water conservation practices, such as vegetative buffer strips between surface waters and soils where manure is applied.
Winter manure application rules have changed for concentrated animal feeding operations. CAFO waste should not be applied during January, February or March unless the Michigan Department of Agriculture and Rural Development is notified, along with these stipulations:
Frost is less than 2 inches.

Snow is less than 4 inches.

Soil tests low for phosphorus and nitrogen.

Application site is more than 100 feet from water.

Manure is immediately injected or incorporated into the field.
New Hampshire. No winter ban, though application is not recommended on frozen or snow-covered ground.
New Jersey. No winter ban.
New York. No winter ban, but the following rules apply:
Winter manure spreading must be in accordance with the Cornell University Nutrient Guidelines, NY P Index, NY NLI and RUSLE2.

The 48-hour weather forecast must be checked to see if rain or temperatures are predicted to cause snowmelt or runoff.

Application cannot occur on soils designated by the soil survey as "frequently flooded."

Winter manure spreading must be in accordance with Section 1 in "Manure and Groundwater: The Case for Protective Measures and Supporting Guidelines" for fields with soils less than 40 inches deep over carbonate bedrock.  

Manure can't be spread within a 100-foot flow path distance from surface waters, surface inlets, springs or sinkholes. 

Manure can't be spread within 100 feet of wells.

Manure can't be applied in concentrated flow areas, such as well-defined channels within fields.
For more information, visit Cornell University.
Ohio. No statewide winter ban exists, though there are exceptions depending on where you farm. In the Western Lake Erie Basin, you can't surface-apply manure under the following conditions:
on snow-covered or frozen soil

when top 2 inches of the soil are saturated from precipitation 

when weather forecast in the application area calls for an over 50% chance of rain exceeding a half inch in 24 hours
These restrictions don't apply if manure is injected into the ground, if manure is incorporated within 24 hours of surface application, or if manure is applied onto a growing crop. Also, the director of agriculture can provide written consent in the case of an emergency.
If you farm in a designated a "watershed in distress," you can't apply manure between Dec. 15 and March 1, and you can't apply manure on frozen ground or ground covered with more than 1 inch of snow.For more information, go to the Ohio Department of Agriculture.
Pennsylvania. Winter manure spreading is allowed, but a field must have greater than 25% crop residue or a cover crop growing. According to Penn State Extension, winter is defined as any of the following three conditions:
soil frozen 4 inches or deeper
Here are some do's and don'ts on winter manure spreading from Penn State:
Do maintain a setback of 100 feet from streams, lakes, ponds, sinkholes, drinking water wells and aboveground inlets to ag drainage systems. The reductions in manure spreading setbacks around streams, lakes, and ponds that are allowed in other seasons by implementing best management practices do not apply during the winter.

Don't spread on slopes greater than 15%. These would be soils listed with "D" or "E" codes on a soil survey map.

Do limit winter application rates to less than or equal to the following: 5,000 gallons per acre of liquid manure, 20 tons per acre of solid nonpoultry manure, or 3 tons per acre of solid poultry manure. Alternatively, you can use a nutrient balance sheet to determine the phosphorus balanced rate of manure for the next crop and apply equal to or less than that rate.

Don't spread on fields with less than 25% crop residue cover unless a cover crop has been planted there. Corn silage and low-yielding soybean fields typically have less than 25% residue cover during the winter.

Do prioritize winter spreading on fields with living plant cover, such as cover crops, hay fields or pastures to preventing nutrient losses.

Do list the fields that will receive winter manure applications in the "Winter Application Worksheet" of your Manure Management Plan. Make a note of the fields that will receive winter spreading on your farm map and indicate the slopes in those fields.
For more information about writing a Manure Management Plan, see the online course or visit the Nutrient Management Education Program.
Vermont. Winter manure ban in effect from Dec. 15 to April 1. The secretary of agriculture may prohibit the application of land-applied manure following adequate notice to the ag community between Dec. 1-15 and April 1-30 if the department determines that, due to weather conditions, soil conditions or other limitations, manure applications would pose a significant potential of runoff to waters of the state.
Manure stacking of solid manure is an option. The Required Agricultural Practices outline specific standards and setbacks for manure stacking, such as 200 feet from the top of a bank of surface water or a public or private water supply, and 100 feet from any ditch or property boundary. If you need assistance in finding an appropriate site for manure stacking, call the agency of agriculture at 802-828-1702.
Exemptions may be considered for emergency situations only, such as structural failure of a waste storage facility. If a farmer anticipates having an issue before or during the ban, contact Nate Sands at 802-224-6850.
About the Author(s)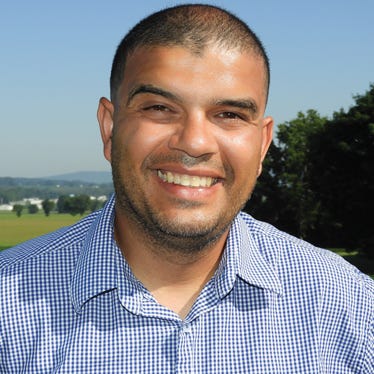 Editor, American Agriculturist
Chris Torres, editor of American Agriculturist, previously worked at Lancaster Farming, where he started in 2006 as a staff writer and later became regional editor. Torres is a seven-time winner of the Keystone Press Awards, handed out by the Pennsylvania Press Association, and he is a Pennsylvania State University graduate.
Torres says he wants American Agriculturist to be farmers' "go-to product, continuing the legacy and high standard (former American Agriculturist editor) John Vogel has set." Torres succeeds Vogel, who retired after 47 years with Farm Progress and its related publications.
"The news business is a challenging job," Torres says. "It makes you think outside your small box, and you have to formulate what the reader wants to see from the overall product. It's rewarding to see a nice product in the end."
Torres' family is based in Lebanon County, Pa. His wife grew up on a small farm in Berks County, Pa., where they raised corn, soybeans, feeder cattle and more. Torres and his wife are parents to three young boys.
Subscribe to receive top agriculture news
Be informed daily with these free e-newsletters
You May Also Like
---