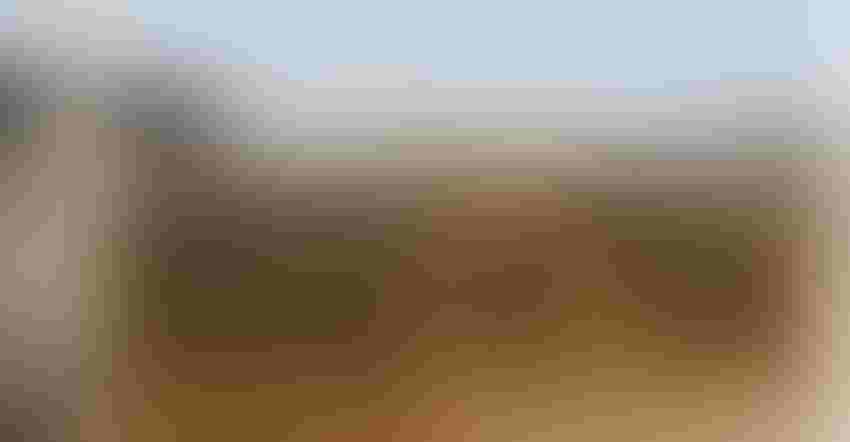 PLAN TO ATTEND: To help beef producers adapt to an ever-changing industry, the forum will cover domestic and international markets, FMD outbreaks and the National Beef Quality Audits.
Nothing is static in farming today, and beef production is no exception. To help cattle producers and agribusiness professionals adapt, the upcoming Feedlot Forum 2018 will focus on changes that are rapidly occurring in the beef industry. The forum is Jan. 16 at the Terrace View Event Center in Sioux Center in northwest Iowa.
International markets, beef quality audits
Industry hot topics to be addressed include domestic and international markets for beef, how to respond to a foot-and-mouth disease outbreak and the National Beef Quality Audits. Dan Halstrom, vice president of global marketing with the U.S. Meat Export Federation, will discuss international opportunities and expectations for marketing beef internationally. Mike Pearson, host for IPTV's "Market to Market" weekly ag news program, will talk about what will drive agriculture in 2018 and share his market outlook.
Danelle Bickett-Weddle, associate director for the Center for Food Security and Public Health at Iowa State University, will explain what feedlot producers can do to keep operating during an FMD outbreak. Doug Bear, director of Beef Quality Assurance for the Iowa Beef Industry Council, will highlight results from the recently released National Beef Quality Audits.
Trade show included
Updates on the Iowa Beef Checkoff and reports from the Iowa Cattlemen's and District One Cattlemen's Associations also will be presented. The event will have a trade show featuring 25 sponsors, displaying new products and services to help producers enhance and improve beef feedlot production.
Feedlot Forum 2018 is a cooperative effort of the Iowa Beef Center, ISU Extension and Outreach, Iowa Cattlemen's Association, and the Sioux, Lyon and Plymouth County Cattlemen's Associations. Special highlights include a steak dinner and a $10 beef certificate for each attendee.
Register by Jan. 11
Registration is $25 per person, with a special reduced rate of $10 for students, and is due Jan. 11 to the Sioux County Extension Office, 400 Central Ave. NW, Suite 700, Orange City, IA 51041. The event brochure has the complete agenda, list of sponsors and registration form. You also can call the Sioux County Extension Office at 712-737-4230. For more information, contact Beth Doran, ISU Extension beef specialist, at [email protected] or 712-737-4230.
Source: Iowa State University
Subscribe to receive top agriculture news
Be informed daily with these free e-newsletters
You May Also Like
---