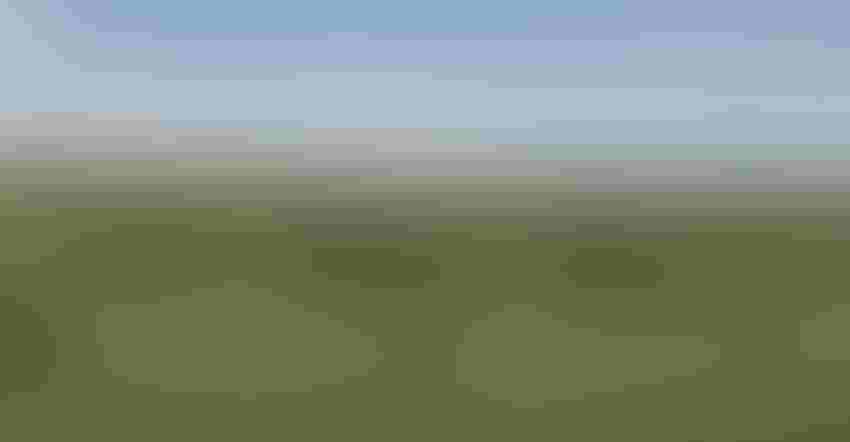 BISON OR BUFFALO? Though two different species, the term bison and buffalo are interchangeable in the U.S.
George Rose/Getty Images
For most cattle producers, calving season involves sleepless nights caring for cows, being on the lookout for calves in freezing conditions and working to doctor calves right away. For some bison producers, calving just means heading out to fields with a spotting scope to check up on herd growth. 
"It's called the bison advantage," says Kevin Leier, North Dakota Buffalo Association president and owner of Heartland Bison Ranch in Rugby, N.D. "What it really comes down to is your production model; there are minimal inputs with the animals themselves."
Bison have a natural immunity, which also limits the time producers spend working these animals. "We work them in the chutes maybe once a year to do vet checks and deworming. It's unique because once you get the infrastructure set on your ranch, it's pretty simple to check up on them," Leier says.
Bison or buffalo?
Though the Asian Cape Buffalo and the North American Buffalo are different species, in the U.S. the terms of buffalo and bison are interchangeable. "Just with the recognition with the historical context, it really helps with our marketing with the name recognition," Leier says.
The NDBA works as a point of reference for producers, as well as assisting new producers get started in the industry. "We work as a liaison with any agricultural-related policies and anything that might affect bison and ranching," Leier says of the association's benefit for producers.
The association also serves as a voice for bison producers and organizes an annual bison sale. Leier says there are associations across the Midwest and central regions that work together to support current or future bison producers. "We have the North Dakota Buffalo Association, Dakota Territory Buffalo Association, National Bison Association — and we all work in unison to represent the industry and connecting producers."
Niche marketing
Unlike the cattle market, the bison industry has remained solid in the past decade, being a small and niche market for producers. "Our market has been very strong, and it's a small group in terms of a protein source market that isn't competing with capital markets such as the cattle industry. We're technically a business not a commodity because we are so small. The cattle industry will harvest more cattle in one day than we will in an entire year," Leier says.
Due to market trends and healthy lifestyle push from consumers, bison fits into a niche market that allows for multiple opportunities to sell meat.
"You'll find a lot of vertically integrated operations, where the producers grow calves to prime size, and then directly market them to restaurant chains, grocery stores, farmers markets, or direct to consumers online," he adds.
While bison can be processed in any meat plant equipped to handle the animals, North Dakota and surrounding states do have bison-specific processors. Meat marketing and labeling rules are different than other species, and bison require, at minimum, a state-inspected brand for direct marketing. Many animals from Heartland Bison Ranch are processed in North Dakota and are direct-marketed to different grocery stores and restaurant chains.
Even though capital expenses upfront might be higher for specific equipment, Leier says with a solid market and low operating costs, almost anyone can add bison onto their operation. "You're very hands off most of the time with calving season. They're easy to winter, with different nutritional requirements than cattle. So we graze our herd on prairie grasses most of the time. The minimal inputs are one of the perks for raising them."
To find out more information about the North Dakota bison industry, visit the North Dakota Buffalo Association page.
Subscribe to receive top agriculture news
Be informed daily with these free e-newsletters
You May Also Like
---