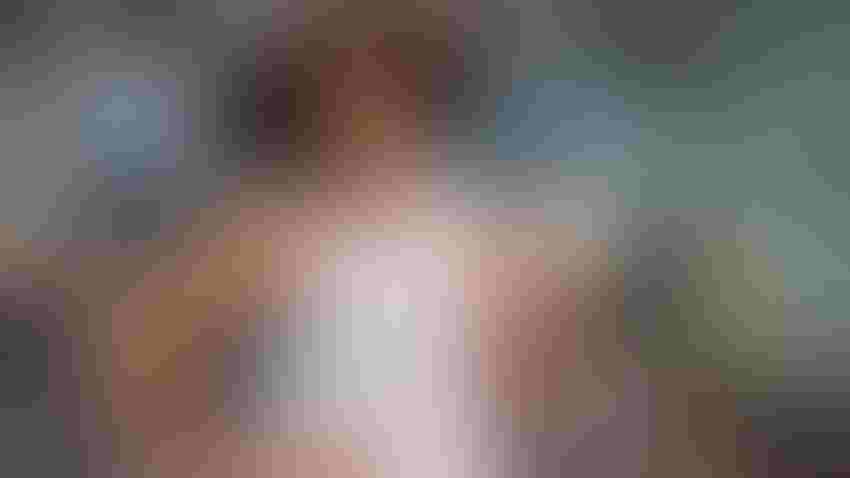 FUEL UP: Dairy Management Inc. recently announced the dairy checkoff will be changing the 13-year-old "Fuel Up to Play 60" program that worked with the NFL to promote dairy to young people. It will now be called the "Fuel Up" program, include more sponsorships and broaden its messaging platform.
anon-tae/Getty Images
The dairy checkoff recently marked its 13th year of "Fuel Up to Play 60," a school wellness program in partnership with the NFL.
But the work continues to support dairy's role in youth wellness and improve education about the contributions of America's dairy farmers.
That's why beginning this school year, the checkoff will shift to the Fuel Up platform, with a goal to bring new and diverse partners together to expand opportunities to increase access to dairy with other nutritious foods, and engage youth with healthy eating and food production.
With this change, Dairy Management Inc. is transitioning from a partnership with the NFL to a no-cost collaboration, which paves the way to co-create programs that support youth wellness. In addition, as students' food choices and understanding of nutrition is increasingly impacted by factors outside the school building, Fuel Up will allow for a more integrated approach to engaging youth and their parents.
"This is our opportunity to reinforce dairy's support for greater access to nutrition in cafeterias and classrooms but do it in new and more effective ways," says Barbara O'Brien, CEO and president of DMI. "Fuel Up to Play 60 helped secure the reputation and legacy of dairy farmers for being champions of youth wellness, but the school environment has changed dramatically the last few years. We need to think differently to protect farmers' ability to deliver long-term value to children and in schools."
Value
Fuel Up will work with schools and partners to deliver solutions and resources that:
increase access to milk and other dairy products

expand meal participation

find ways to educate students on how nutrition plays an important role in physical wellness and academic achievement.
The checkoff is also introducing learning resources, including dairy-focused STEM (science, technology, engineering and mathematics) curriculum.
O'Brien says dairy's strong place in schools is driven through the state and regional network, which has had longtime relationships with educators, administrators, school food service leaders and others.
"While milk's nutrition is universal, schools are local and look different across the country, which is why relationships are so crucial," O'Brien says. "Instead of working through a singular school program, we are building a multipartner, more flexible model that allows farmers to connect with the next generation, whether it's a big city district far from agriculture or a small rural one."
Past wins
Since its debut, Fuel Up to Play 60 grew its presence in more than 73,000 schools nationwide, reaching at least 40 million students. The program has inspired millions of participants to team with community leaders, parents, other educators and students to build strong school environments. The program often incorporated dairy farmers at school visits to help bridge the connection to the true source of food.
Pennsylvania dairy farmer and Marilyn Hershey, DMI chair, was among the farmers who worked closely with the program but understands the need for a strategic shift.
"We talk a lot about evolving and modernizing the checkoff, and this is one way we're doing that," Hershey says. "Fuel Up to Play 60 and our partnership with the NFL met the needs of thousands of schools nationwide for many years; however, it's important to recognize times have changed.
"A multipartner approach through Fuel Up will better position us to meet the ever-changing needs of our communities, while ensuring we have the opportunity to build healthy schools and thriving kids," Hershey adds.
For information about the dairy checkoff, visit usdairy.com/for-farmers.
Dairy Management Inc. is funded by America's 28,000 dairy farmers, as well as dairy importers. DMI manages National Dairy Council and the American Dairy Association, and founded the U.S. Dairy Export Council, and the Innovation Center for U.S. Dairy.
Source: Dairy Management Inc.
Subscribe to receive top agriculture news
Be informed daily with these free e-newsletters
You May Also Like
---