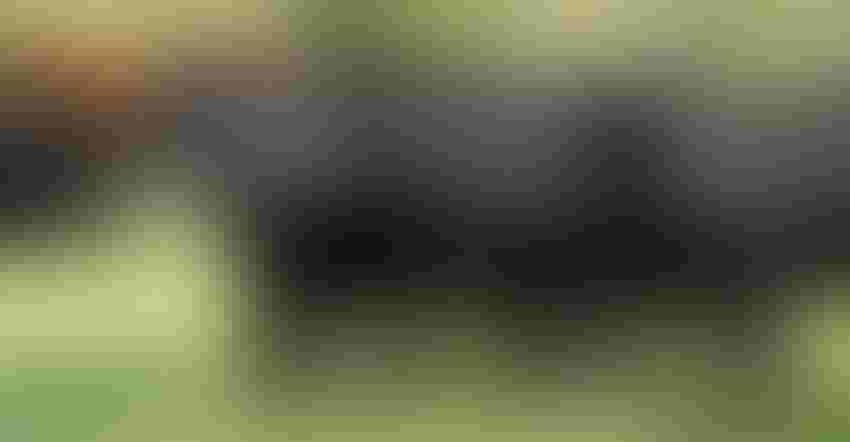 TARGET ANIMAL: Anaplasma marginale is a tick-borne disease that can cause significant health challenges for infected cattle. Washington State University is working on a vaccine that could prevent the problem.
SteveOehlenschlager/Getty Images News
When talking vaccine development these days, COVID-19 comes to mind. But researchers at Washington State University's College of Veterinary Medicine, working with the University of Pretoria in South Africa, are targeting a different problem. However, their vaccine work shows the challenge of creating a suitable disease-stopping vaccine.
Back in 1908, using just a microscope, veterinarian Sir Arnold Theiler discovered a microorganism inside the gut of ticks that sickens cows annually. Says Kelly Brayton, professor and researcher in WSU's Veterinary Microbiology and Pathology Department: "It took more than 100 years, but we are inching closer toward what has always been the goal — a safe, global vaccine that is effective against all strains of the pathogen."
The pathogen is Anaplasma marginale, transmitted through the tick's salivary glands and into the host when ticks feed. The bacteria infects red blood cells, causing anemia, fever, breathlessness, weight loss, lethargy, abortion and death. The infection is known as bovine anaplasmosis; if left untreated, cattle can see up to a 36% mortality rate.
Brayton explains that this is one of the top three widespread livestock diseases in the world. "In addition to sickness and death, this disease can spread quickly and result in major economic losses for beef producers," she says.
The goal of Brayton and the rest of the team goal is to produce a vaccine that can be used against the diverse strains of the disease in the United States and worldwide.
A vaccine under development
There is a blood-based vaccine developed by Theiler that is still in use in Africa, but it doesn't provide complete protection against Anaplasma marginale. It can't be used in the United States because the vaccine can also transmit other bloodborne pathogens.
According to research in the journal Ticks and Tick-borne Diseases, five of the disease's outer proteins have been identified as potential targets for the global vaccine. The five proteins — named Am779, Am854, omp7, omp8 and omp9 — are considered potential targets due to their location function. The challenge was knowing if the proteins' vaccine candidacy would remain valid across diverse strains in endemic regions like South Africa.
Brayton says that if you are trying to develop a vaccine, it should work everywhere. "Based on our research, a vaccine targeting those five proteins should be just as effective in the United States as it is in South Africa," she says.
The work at hand
To conduct the research, Brayton and her colleagues at the University of Pretoria collected a wide variety of Anaplasma marginale strains from throughout South Africa. Once collected, researchers cloned the candidate genes from the South African strains and compared the potential target proteins with the versions for the United States.
Brayton notes that the proteins weren't particularly diverse, which is one reason they were on the list to serve as vaccine candidates. The research is just the latest publication coming from the WSU-University of Pretoria partnership formed by Brayton and her colleagues in 2012.
The vaccine work will continue.
The research will also involve testing ticks and blood from humans, captured rodents and community dogs and livestock among the Mnisi people in South Africa. While malaria in Africa has declined, the incidence of febrile illness has not, Brayton says. "Our premise is that some of that acute febrile illness is due to tick-borne disease. There's also this question: Are new disease agents emerging?"
A $625,000 grant recently awarded from the National Institutes of Health will allow WSU and the University of Pretoria to collect epidemiological data on tick-borne diseases in South Africa for the next four years. Partners in the project include Nicola Collins and Marinda Oosthuizen, professors at the University of Pretoria.
Ticks are spreading and gaining new ecological niches in areas, so the diseases that go with them are spreading, Brayton says. "This partnership and program will help us keep a pulse on tick-borne disease and detect new diseases early."
Source: Washington State University, which is solely responsible for the information provided and is wholly owned by the source. Informa Business Media and all its subsidiaries are not responsible for any of the content contained in this information asset.
Subscribe to receive top agriculture news
Be informed daily with these free e-newsletters
You May Also Like
---