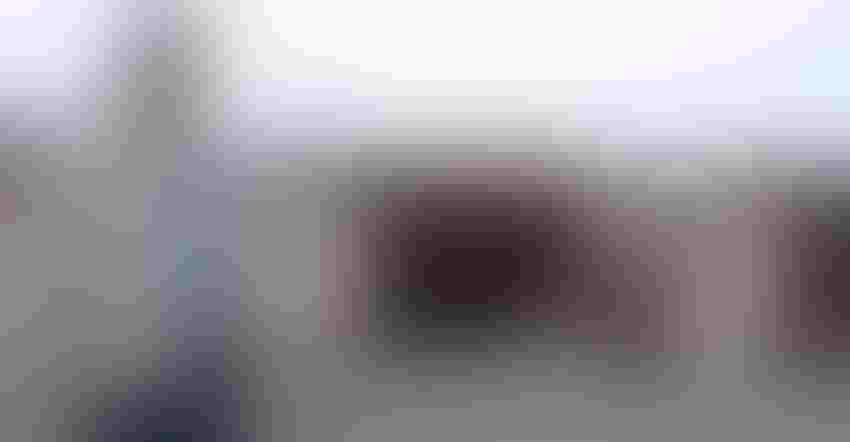 NEED HELP NOW: "We are requesting direct federal assistance for producers affected by the market fall-out due to COVID-19," says ICA President Dick Godfrey.
Lynn Betts
The Iowa Cattlemen's Association sent a letter on March 19 to the U.S. congressional delegation from Iowa and U.S. Secretary of Agriculture Sonny Perdue, asking for a stimulus package designed to assist cattle producers.
"We've heard from our members across the state that the market fallout from COVID-19 has put the future of their family farms at risk," says Matt Deppe, CEO of ICA. "This black swan event comes just a few months after a similar market crash in August following the Tyson plant fire in Kansas." 
In the past week, boxed beef prices increased, while fed cattle trade and live cattle futures markets have plummeted. Concerns over future beef demand, availability of feedstuffs and potential beef processing disruptions have added to uncertainty in the beef community.  
Concern over increasing disruptions 
ICA staff and leaders have been in daily contact with government agencies including USDA's Agricultural Marketing Service and the Iowa Department of Ag and Land Stewardship. ICA also is collaborating with other cattlemen's associations across the country, and is in contact with the Iowa Banker's Association, Iowa Department of Economic Development and Iowa Department of Public Health.
In addition to the letter asking for immediate assistance, "ICA continues to work on long-term solutions to provide more transparency and price discovery in the fed cattle markets," Deppe says. 
There are concerns about the future demand for beef, the availability of feedstuffs to feed cattle, and potential disruptions at beef processing plants, which are adding to the uncertainty in the beef community," says ICA President Dick Godfrey, who raises cattle and crops in Mills County in southwest Iowa. 
ICA letter
The full text of the letter follows: 
While COVID-19 is affecting many people worldwide, our focus at the Iowa Cattlemen's Association is on how it has (and will continue to) affect Iowa's cattle producers. The short-term effects on the cattle markets have been extreme by all accounts, and the long-term effects are uncertain. 
Iowa is a major beef producing state with over 25,000 beef producers and nearly 4 million head of cattle as of January 1, 2020. The beef cattle industry greatly contributes to Iowa's economy by generating approximately $4 billion in cash receipts for cattle and calves, equal to nearly 15% of all Iowa agricultural cash receipts. Agriculture, including beef production, is the lifeblood of our state. 
The COVID-19 national emergency has affected our U.S. cattle markets for several weeks now, most significantly between March 12, 2020 and March 18, 2020. According to USDA reports, boxed beef cutout values added nearly $40 — rising to levels not seen since shortly after the Holcomb plant fire last August. While demand indicators currently appear strong, price support in the fed cattle trade and live cattle futures trade has drastically fallen. With live cattle futures experiencing sharp decline — hitting 10-year lows — and boxed beef on the rise, many Iowa cattlemen find themselves questioning how long they can weather the current losses. While the overall impact of COVID-19 on the beef cattle industry is unclear, it seems clear to producers that there is a stark contrast between their livelihoods as price-takers, and that of the price-makers. 
For the sake of our beef producers, rural economies and food security, it is of the utmost importance that all segments of the beef supply chain continue to operate as normally as possible. From feed supplies to harvest and processing, there are many factors required for production of beef and the solvency of our industry. 
As our government works to mitigate the issues caused by the COVID-19 outbreak, the Iowa Cattlemen's Association asks that the current and future needs of beef producers are taken into consideration. Specifically, we are requesting stimulus solutions to protect the long-term viability of our family-run operations, which support our local, state and national economies. Furthermore, we encourage you to monitor market participation for anti-competitive practices (past and future) and look for your support of solutions that will improve transparency and price discovery for all in the U.S. cattle markets. 
Thank you for your continued support of the beef cattle industry. As the COVID-19 outbreak continues to unfold, we stand ready to assist in any way possible. 
Sincerely, Richard Godfrey, president, Iowa Cattlemen's Association  
Subscribe to receive top agriculture news
Be informed daily with these free e-newsletters
You May Also Like
---