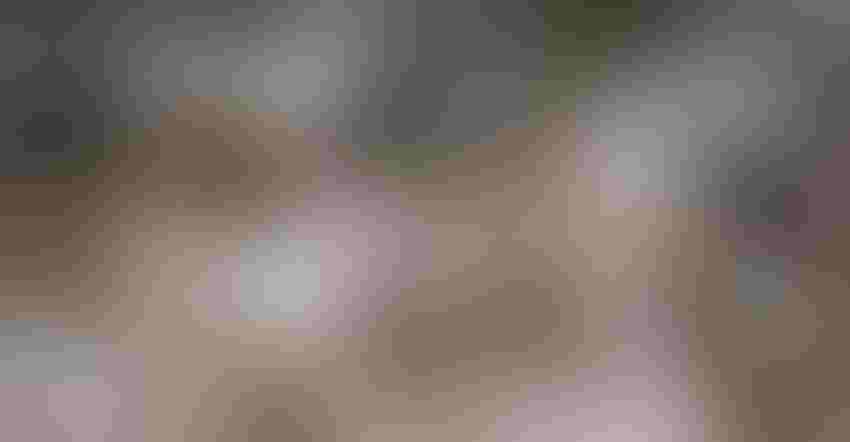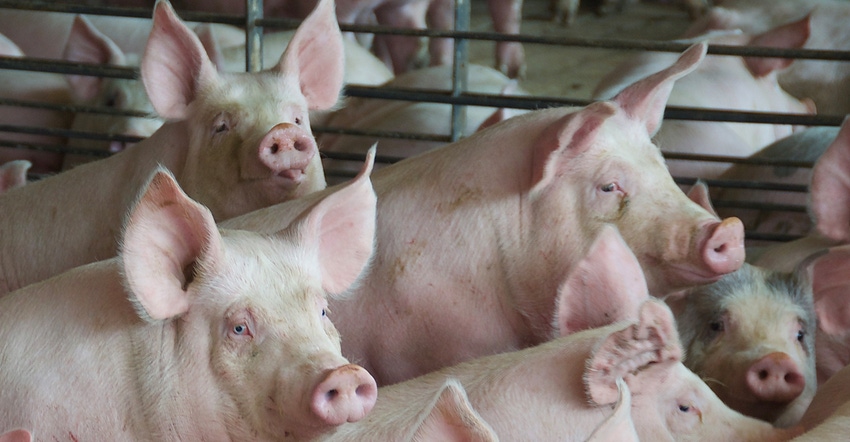 FOCUS ON BOTTOM LINE: Pork producers need to make adjustments, especially in feed strategies, to continue their profitability when prices change into the fall.
Jennifer Carrico
Optimizing performance and profitability is the goal of all pork producers — but with high input costs, it just got even more important.
Matt Ritter, nutrition and technical services director for Cargill, and Qingyun Li, nutritionist at Cargill, offer pork producers seven ideas on how to make that happen: 
1. Make a plan. Making a customized plan for every pork producer can increase profits. Ritter says it's important to find the optimum end weight for the pigs, know the end date, and then make changes in feed to bring down expenses and make profits stay in the black.
2. Minimize feed costs. Sounds like a no-brainer, but syncing weights and temperatures are correlated. "Feed costs will be a bit lower in the summer. We also know the end weights are lower in the summer," Ritter says. "Live weights increase by about 10 pounds from August to December, with cooler weather and new-crop corn. That's when producers need to stay on top of weights, and avoid heavy weights."
3. Heads up on marketing. Heavier weights in the fall also means finishing space tightens. Marketing must stay as current as possible to prevent heavy weights and keep profits up.
4. Consider feed additives. Ritter also suggests analyzing how feed additives can improve return on investment, as focus needs to move from gain to efficiency when feed prices are high.
5. Consider energy sources. Li says summer diets need to have higher energy, which can increase feed costs; and if carcass prices are not increasing, it's important to look at the source for the energy.
"We need to try to decrease the amount of feed used, but increase the fat to make sure the hogs are getting to the proper end point," Li says. Into the fall, carcass prices decrease and feed costs increase, thus leading to a negative net return.
6. Tailor diets. When looking at summer diet strategies, amino acids increase weight gain, but they will need to be looked at moving into fall. "Keep your pencil sharp on byproducts. Net profits decrease sharply from August to September — and looking forward, you will know if you're feeding the right diet," Parks says. "During summer it's important to keep the weights up to have maximum profitability; but when we move into the fall, feed strategy will need optimized to prevent the usual losses."
7. Pivot when needed. Knowing how to make changes will improve profitability all year. Projections can help when making adjustments to the diet to get hogs to the proper weight in the fall marketings. Li says the earlier you start the change in the diet, the better hogs will perform in the long term, and she recommends making those changes year-round to maximize profitability.
About the Author(s)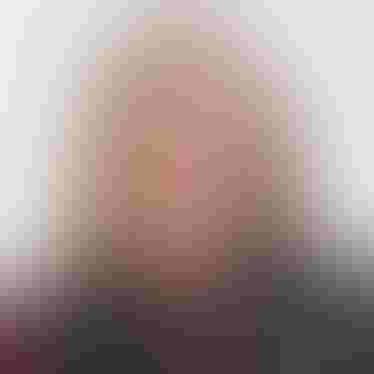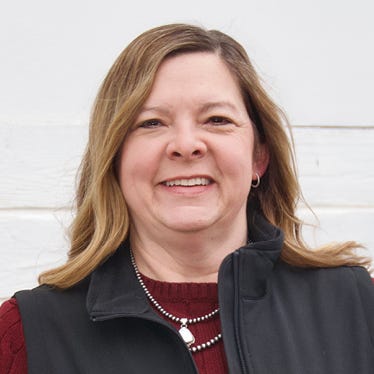 Jennifer lives on a farm near Redfield, Iowa, where she runs a small cow-calf operation with her family. A 20-plus year ag journalism veteran, Jennifer has covered a wide range of agriculture issues. A graduate of Iowa State University, she has worked for local daily papers and other agriculture publishers. She came to Wallaces Farmer from the Iowa Cattlemen's Association. She enjoys writing, managing cattle, and hearing and telling farmer stories.
Jennifer has two children. Kassidy, 21, attends Black Hawk East College, but will transfer in the fall to Oklahoma State University. Son, Klayton, attends Panorama High School where he excels in academics, sports, FFA and 4-H.
"My favorite part of being an ag journalist is to tell the story of the farmer and rancher," she says. "The farmer and rancher do the work to make the food, fiber and fuel for everyone. I want to use our online presence to broaden that message to those off the farm."
Subscribe to receive top agriculture news
Be informed daily with these free e-newsletters
You May Also Like
---