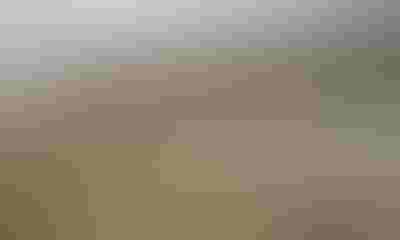 South Dakota State University recently unveiled its new Cow-Calf Education and Research Facility in Brookings. It includes an 80-seat classroom, laboratories, indoor animal handling equipment, a multipurpose/calving area, a feed storage shed and a three-sided monoslope barn.
"This facility will showcase to the world the right way for sustainable cattle production for generations to come … I couldn't be more proud," said Barry Dunn, SDSU president, at the grand opening.
Five of the special features in the monoslope barn are:


BEEF BARN: A new monoslope barn north of the Brookings campus will boost SDSU beef research.
• Insentec feeders. When cattle are fitted with RFID tags, researchers can control the length of time that cattle have access to feed, the amount that the cattle can consume, as well as which cattle can access a given feeder. This allows researchers to use the animal as the experimental unit rather than the pen.
• Insentec waterers. They will allow scientists to analyze how much water each animal drinks. Because each waterer is individually plumbed, SDSU researchers will have the ability to pursue trials with water-borne treatments simulating high-sulfate contaminants, or inclusion of liquid antibiotics, vitamins or vaccines.
• Eight-foot alleys. Between each of the four pens is an 8-foot alley to ensure biosecurity between the pens. This will allow both in-house and transient cattle to be housed in the facility and utilized for research at the same time. Pen design also allows for cattle to be locked into a pen area under the barn, or a gate can be opened, giving the pen access to both the barn area and an outdoor area.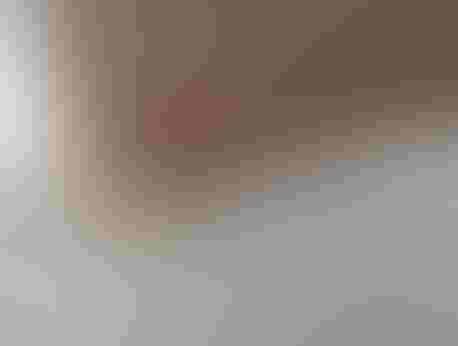 GROUP PENS: Cattle will be grouped for research, but new feed and waterer technology will allow scientists to monitor how much each animal eats and drinks.
• Tiered curtain to control air flow. On the north side of the barn, a three-tiered curtain allows the top one-third to be lowered to allow air flow to move through the barn during hot weather, or raised to provide wind protection during the winter. The bottom two curtains move together and can also be raised to increase air flow through the barn during hot weather.
• Special sloping to control runoff. Each of the four pens is sloped to the middle to minimize the transfer of manure runoff from one pen to another. This also allows for sampling runoff from each pen. Vegetative filter strips at the south end of each pen will take up any nutrients in liquid runoff. A concrete-bottom settling basin is located on the west edge of the four pens for manure storage when pens are scraped.
While initial research at the facility will likely focus on feed efficiency, additional prospective research projects may entail fetal programming, supplementation strategies, re-evaluation of water requirements, feeding behavior, nutrient management and precision nutrition.
Gordon writes from Whitewood, S.D.
Subscribe to receive top agriculture news
Be informed daily with these free e-newsletters
You May Also Like
---