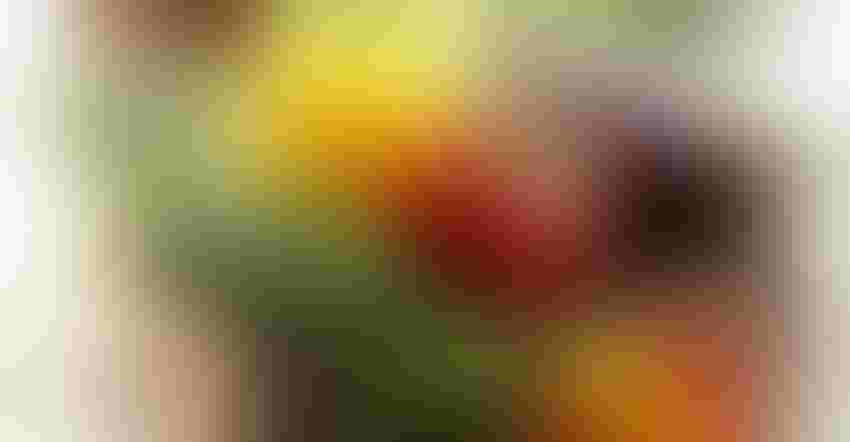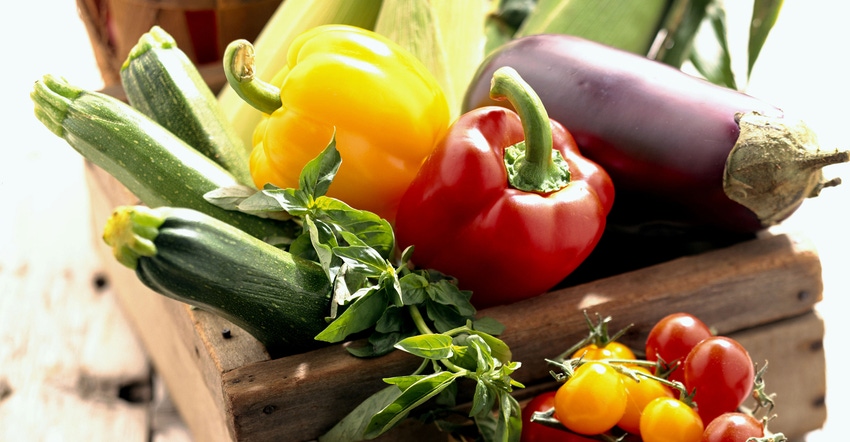 SUMMER PRODUCE: To keep your garden going late into the season, be sure to monitor for those pesky midsummer insects.
Brian Hagiwara /Getty Images
What insects do you need to watch during midsummer in your vegetable garden? That depends on whether you're tired of your garden. Better yet, what are you still hoping to get out of your garden this year? If you want to keep it going strong through the end of the produce season, here are some insects to watch:
Squash vine borer. Cucurbits need careful monitoring at this point in time. This will include your winter squash, summer squash, pumpkins and cucumbers that were planted later in the spring than is typical. Squash vine borer infestation will be evident by this point. No insecticide will save your vines, but it is possible to perform emergency surgery to remove the culprits.
Wilting vines can be inspected for holes near the base of the plant that have greening-to-orangish "sawdust" coming out of it. Any vine that is cut open can be buried along the cut to see if the plant will produce roots on that portion. While not a guarantee, it is possible to save your vines this way.
Squash bug. Another insect that will get into your cucurbits is the squash bug. While the peak damage is to young and flowering plants, the bugs can overwhelm plants if left unchecked. They damage plants by sucking out the juices. Look for adults, nymphs and eggs on the underside of leaves. Adults are five-eighths-inch long and dark gray to dark brown. The eggs are reddish brown and laid at the base of leaves.
Freshly hatched nymphs have a green abdomen with the rest of the body and legs being black. Nymphs later change to gray and then brownish-green before molting to adults. Early detection is key to control early in the season. Squashing eggs when found is helpful. Adults and nymphs move quickly and hide. They can be picked off by hand if only a few plants are infested or numbers are low.
Insecticide applications are not effective for adults, but they are effective for nymphs when plants are wilting. Products containing the active ingredient carbaryl should be avoided as they are not the best choice. Look for products containing active ingredients ending in "–thrin." These are pyrethroid insecticides. Take care to treat the underside of leaves. Avoid flowers when applying to protect pollinators.
Problem aphids. Aphids can be problem on many plants not only in midsummer, but also across the growing season. They come in other colors besides green, including red, brown, yellow, orange and pink, depending on the species. The good news is that management of aphids on your vegetable plants is just about the same regardless of which vegetable plant has been infested.
One of my favorite methods for dealing with aphids is the hose. Strong jets of water will dislodge the aphids from the plants. The damage done to the aphid either by the water or them hitting the ground is usually great enough that they cannot crawl back up onto the plant.
When using any pesticide, be sure to read and follow all label directions.
Ohnesorg is a Nebraska Extension educator and entomologist.
Subscribe to receive top agriculture news
Be informed daily with these free e-newsletters
You May Also Like
---