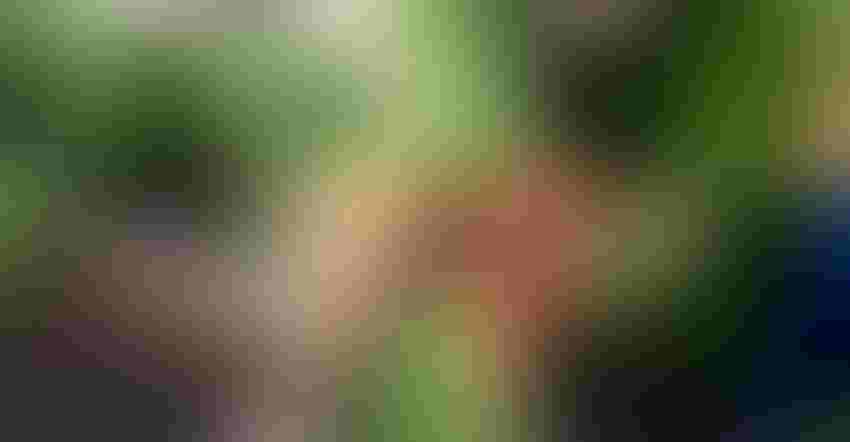 TOP PRODUCE: Summer weeds rob garden produce of vital moisture and sunlight, so the key to top produce such as these carrots is to control tough midseason weeds.
Nick David/Getty Images
Editor's note: We asked David Lott, Nebraska horticulture Extension educator in North Platte, to dig into the details on beating summer weeds in the garden.
"What are the best approaches to defeating summer weeds in the garden?" Summer weed control in gardens and landscapes can become very challenging. Some weed species grow very quickly in the summer heat, creating a size that is more difficult to control.
Other species are notorious for spreading thousands of seeds that will help produce a potentially large weed crop for the next growing season. Others have extensive, well-adapted root systems that make them difficult to control.
Where does a gardener or homeowner begin to control these pests in the heat of the summer? There are several steps that can help make controlling these pests a little easier now. Thinking ahead to the next growing season now with smart strategies will help reduce weed problems when they are smaller and easier to control next spring.
Here are some tips:
Proper weed identification. Proper weed control strategies begin with the correct identification. It is essential to understand the plant structure, life cycle, preferred growing environment and form of reproduction. This foundational information helps gardeners decide on control strategies. Incorrect identification can lead to measures with poor to zero control.
Strong and dense plantings. Weeds are opportunistic in the sense that they will populate where a stand of turfgrass, ornamental plantings, or vegetable stands are thin or bare. One of the best defense strategies is for a thick stand of turfgrass that will not allow weeds to take hold.
Properly placed ornamental plants in beds will provide leaf canopy cover that will naturally shade out weeds as they try to grow. Block planting and mulching of vegetables in the garden will help control weeds from germinating and provide leaf canopy where the leaf tips just cross each other to deprive weeds of the required light to grow and spread.
Correct mulching. Applying natural shredded wood mulch no deeper than 2 inches in ornamental beds and vegetable gardens provides the benefit of regulating soil moisture and soil temperature, as well as weed suppression.
Mechanical control. This is one of the least favorite, but also one of the most effective strategies when used in the right scenario. Mechanical control can include digging, mowing, cutting and removing roots and blooms. Sometimes weeds have grown too large to control with the above strategies, requiring some type of removal.
Some weeds can become woody in nature or are prolific bloomers and seed spreaders that cannot be controlled effectively even with herbicides. Mechanical control helps reduce a weed's ability to grow, spread and reproduce.
Herbicide control. Before defaulting straight to herbicide use, try one of the above recommendations. All of them are integrated pest management strategies in a greater weed control "toolbox" that Extension educators reference. Herbicides are one of those tools in the IPM toolbox, too.
It is important to try other strategies earlier in the growing season before weeds get out of control in the summer. By this time in summer, some weeds have grown beyond effective herbicide control, forcing mechanical control to be applied. The key with herbicide use is to have the proper weed identification, the proper herbicide that is labeled to control the weed in question, and to completely following the label directions.
If you have any questions about summer weed control in gardens and landscapes, contact David Lott by calling the Lincoln-Logan-McPherson County Extension office in North Platte at 308-532-2683.
Subscribe to receive top agriculture news
Be informed daily with these free e-newsletters
You May Also Like
---