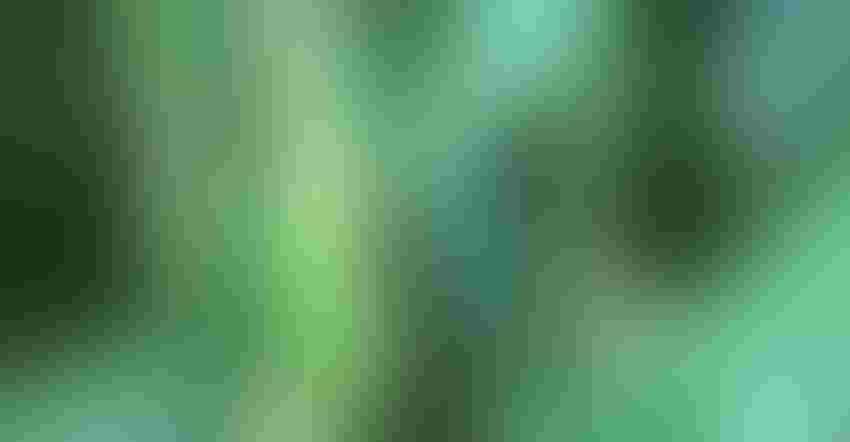 INSECTS AT WORK: Note clipped silks on these three ears. Since silks are brown, it's not clear when clipping occurred. Pulling back the husks will provide a clue.
Photos by Tom J. Bechman
How many times do you read advice about scouting for insects at pollination and skip right over it? How many of you walk into your cornfields during pollination to see how it's progressing? Here is an example of how damaging silk clipping can be if you don't look for insects and they decide to feed on silks in your field.
Fortunately, this is an isolated case from an outside row of the Corn Watch '21 field. Very little silk clipping was noticed inside the field.
Related: Kernel size biggest yield factor yet to be determined
"We believe it's important to show this because it can happen inside the field and over a big enough area to impact corn yield," says Dave Nanda, director of genetics for Seed Genetics Direct, the company that sponsors Corn Watch '21. "Corn rootworm beetles and Japanese beetles are often the biggest offenders. The key is to know if they are present, how close they are clipping silks, and if they are clipping silks before pollination is complete. There can be situations where it would pay to spray for them."
Ear abnormalities
Spotty kernel fill with many kernels missing and a few formed here and there, as shown on the center ear in the photo below, indicates a problem with pollination, Nanda says. In this case, silk clipping was likely responsible.
Ears like this were common in 2012, when corn was stressed by severe heat and drought prior to and during pollination. In that case, extreme weather conditions, not insects, kept most pollen grains from growing down silks and pollinating ovules to form kernels.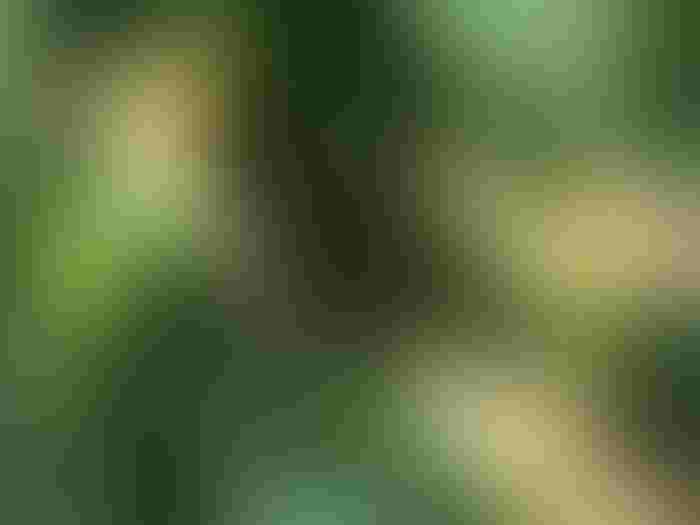 The ear on the right with the long nose, or area of blank cob, also featured clipped silks. If the clipping occurred late, it's possible that tip kernels didn't get pollinated because the silks were clipped too short and couldn't receive pollen. Butt kernels pollinate first, and tip kernels last, Nanda says.
"We can also see aborted kernels and empty tips, sometimes called tip dieback, for other reasons, too, Nanda says. "When weather conditions change, such as drought setting in, the plant may decide it can't fill all the kernels which originally formed. The goal of the plant is to produce as many viable progeny as possible. So, it may abort kernels, starting with tip kernels, which formed last."
Although these plants don't show signs of nitrogen deficiency, many plants within the field were showing nitrogen and/or sulfur deficiency symptoms. "That could be another reason that would cause tip dieback," Nanda observes.
About the Author(s)
Subscribe to receive top agriculture news
Be informed daily with these free e-newsletters
You May Also Like
---