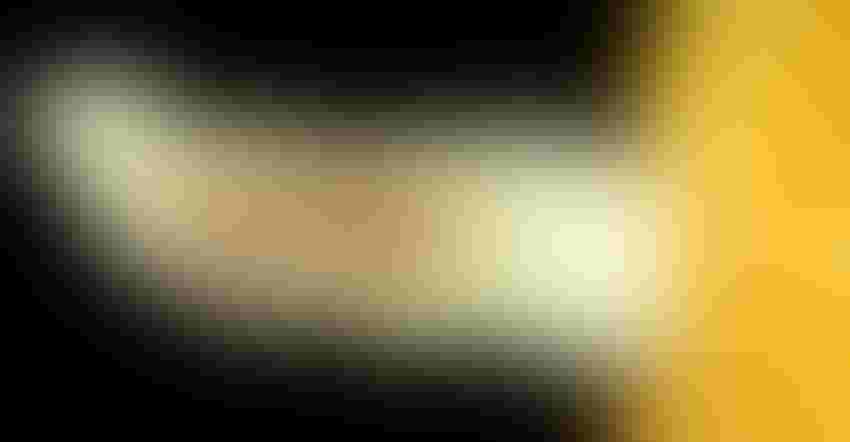 CROP PESTS: Farmers can help keep weeds, insects and diseases from developing resistance to chemical, genetic and agronomic control practices.
Pest resistance is a worldwide challenge from hospitals to farm fields. I recently spent several days in the hospital battling an internal bacterial infection, which required intravenous antibiotics. I noted that the medical staff:
• identified the bacteria causing the infection
• identified effective antibiotics
• used full rates of the antibiotics
• addressed potential resistance issues by rotating between antibiotics, sifting through all the brand names to be sure they were not sequentially using two antibiotics that were the same thing but sold under different names
• administered the antibiotic in a timely fashion
• monitored the results to ensure success
From hospitals to farm fields
One of my nurses, who knows nothing about farming, asked if pest (diseases, insects and weeds) resistance management for farmers is as big a challenge as it is in the medical field. My response was an emphatic, "Yes!" And I noted to the nurse that we tell farmers, dealers and consultants to be sure to:
• properly identify the pest
• select products effective against the pest
• use full rates of active ingredients
• use multiple sites of action
• make applications in a timely manner
• scout after the application to determine success
The USDA's Economic Research Service estimates the cost of herbicide resistance is $20 to $60 per acre annually after resistance develops. Resistance to insecticides and fungicides also negatively affect the bottom line. Therefore, we need to make the same effort in pest resistance management on our farms that I observed while I was in the hospital. But how can we "put wheels" on that?
Several excellent references are available to aid in disease, insect and weed identification. They include:
• Weed Identification Field guide, Second Edition 
If you aren't sure about what you are seeing in the field, you can send disease, insect and weed samples to the ISU Plant and Insect Diagnostic Clinic for a nominal fee. Follow the directions for collecting and sending samples. Or contact your local ISU Extension field agronomist or retail agronomist for help in identification.
To determine which products are most effective against the identified pest, use these references:
• Determining Fungicide Efficacy (soybean)
• Management of  Insecticide-resistant Soybean Aphids 
• Corn Rootworm Efficacy Evaluation 
• 2018 Herbicide Guide for Iowa Corn and Soybean Production (Pages 12-13) 
Examine pesticide labels for the rate information and use full rates. Be cautious of pre-mixes as they may use reduced rates of active ingredients to keep the product price lower. Look at the label of a single active ingredient product and determine the rate of active ingredient applied when the product is applied at the full rate.
Then look at the label of the pre-mix to determine the rate of active ingredient applied when the product is applied at the full rate. If the rate of active ingredient applied in the pre-mix is much lower than with the single active ingredient product, pesticide resistance may be promoted.
Two excellent websites where labels can be viewed to determine ingredients and rates are CDMS and Greenbook.
The materials that rate the effectiveness of the pesticides also contain pesticide group numbers. These numbers are used to identify the site or mode of action of the product. This includes plants with Bt genetics. Repeated use of products with the same group number promotes the development of pesticide resistance. So, your long-term management strategy should be to not only use effective products but also to use products with varying group numbers.
To learn more about this concept, ISU Extension has created an online course, focusing on herbicide resistance management; information about this course is at aep.iastate.edu/weeds.
Follow label directions regarding pesticide application timing and, in the case of herbicides, weed size. Improper pesticide application timing can result in poor control of target pests. Survivors are more likely to have resistance characteristics.
Scout the field after the application to determine the success of the strategy being employed. Pesticide resistance does not suddenly appear on a large scale. Pesticide resistance starts small but is often not noticed until it reaches a substantial scale. Catching pesticide resistance while it is on a small scale provides the opportunity to address the issue before it becomes a major problem.
If we make the same effort in pest resistance management on our farms that I observed while I was in the hospital, we can prevent, or at least substantially delay, the development of pesticide resistance, which will improve each of our bottom lines.
Schmitt is the ISU Extension field agronomist in southeast Iowa, based at Muscatine. Contact him at [email protected].
Subscribe to receive top agriculture news
Be informed daily with these free e-newsletters
You May Also Like
---