Ex global agribiz leader says market ready for biological insecticides
Ex global agribiz leader says market ready for biological insecticides
Thirty years ago, most of the major agricultural chemical companies looked at venom from inspects and spiders and believed it would make great insecticides. But every venture failed.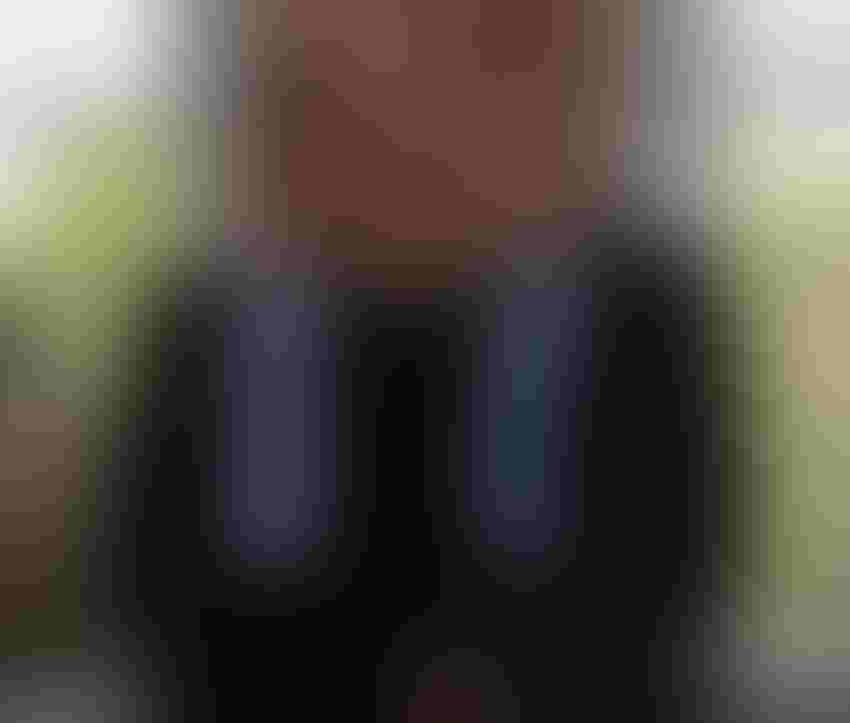 On hand for the Ag Biotech Entrepreneurial Showcase at the Cotton Room in Durham are Paul Ulanch, executive director, Biotechnology Crop Commercialization Center, North Carolina Biotechnology Center, and John Sorenson, chief executive officer of Vestaron in Kalamazoo, Mich.
Thirty years ago, most of the major agricultural chemical companies looked at venom from insects and spiders and believed it would make great insecticides. But every venture failed.
Today, a company called Vestaron is successfully making Spear, a biological insecticide from spider venom that is expected to go to market later this year. At the Ag Biotech Entrepreneurial Showcase, held at the historic Cotton Room in Durham, N.C. May 10, John Sorenson, Vestaron's chief executive officer, told the story of how his company did what others couldn't do 30 years ago.  
"The reasons they failed is that molecular biology tools were too crude and the production systems were not well developed," Sorenson explained about earlier attempts to make insecticides from venom. "They didn't know how to produce them, especially the small peptides that are very difficult to produce, and the regulatory path was not favorable. Biological insecticides had to go down the same regulatory path through EPA as synthetic chemicals."
The market at the time was not ready for biological insecticides. "Consumers had not yet become aware or concerned about the food they eat and the pesticide residues contained on that food," Sorenson said.
In the past few years, the regulatory and marketing environment became more simplified for biological insecticides and Vestaron was able to take advantage of that.
At the forum for ag biotech entrepreneurs sponsored by the North Carolina Biotechnology Center, Sorenson offered some lessons learned on how Vestaron, based in Kalamazoo, Mich., was able to make and market Spear, the first biotech insecticide made from spider venom.
Sorenson was president of Syngenta's global biotechnology business and president of its North American seed business. He was also head of Asgrow's (now Monsanto's) global vegetable seed business. He began his career as an assistant and associate professor of genetics at North Carolina State University.
Spear is a dual-mode of action line of bioinsecticides that offers pest control in ornamentals, vegetables and fruits in field and greenhouse settings. Commercial availability is expected later this year. It is non-toxic to mammals, birds, fish, honeybees and most benefecials.Sorenson said Vestaron surveyed 50 to 250 classes of peptides and selected the ones that had no human effects and then isolated the genes for those.
"Venoms from spiders, centipedes are simple and elegant," Sorenson explained.  "They all have similar structure. If these guys don't kill insects, they don't eat, but a lot of them have negative human consequences as well." 
Spear is the first biological insecticide developed from this technology that offers full synthetic capabilities. The problem in the past was that biological insecticides tended to be only 80 percent effective while synthetic pesticides were 95 to 100 percent effect.
Sorenson emphasized that this effectiveness is critical for a product to be successful. He said this is an important lesson for ag biotech entrepreneurs to remember. "Good products have to solve real problems in the real world. If you don't have that, you're not going to have a product," he said.
In the early days, Vestaron's products showed only about 50 percent kill which is not good enough. Sorenson said the first goal was to get the effectiveness up to 80 percent, the same as other biologicals, and the second was to get performance up to synthetic chemical standards.
"The fact of the matter is if growers have to sacrifice 20 percent of their crop in order to use your product, they're not going to use it. Fortunately, we were able to solve that problem as well," Sorenson said.
Sorenson urged biotech startups to be aware of that status quo. "This is probably one of the biggest lessons that I learned," he noted.
"The fact is nobody wants the startup to succeed except for the investors and the people that are involved in the startup. The rest of the world, the competition, doesn't want you to succeed. And the competition has some big players that carry a lot of weight and make it very difficult for you to succeed."
Moreover, Sorenson said customers are always leery of new products "The newer it is, the more radical it is, the more they are leery about it. The status quo is a mighty machine and it's built to help you fail at every turn," he said.
"If you can't produce profitably, you don't have a product. The boneyards of biotechnology are literally littered with startups that couldn't produce their products profitably. That is reported as the leading cause of death among startups."
About the Author(s)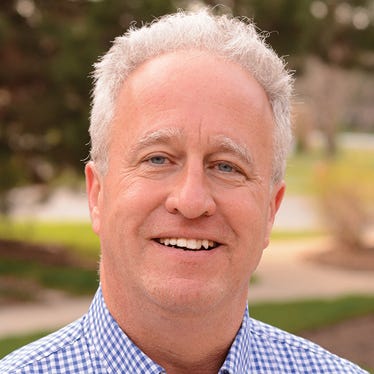 Associate Editor, Southeast Farm Press
John Hart is associate editor of Southeast Farm Press, responsible for coverage in the Carolinas and Virginia. He is based in Raleigh, N.C.
Prior to joining Southeast Farm Press, John was director of news services for the American Farm Bureau Federation in Washington, D.C. He also has experience as an energy journalist. For nine years, John was the owner, editor and publisher of The Rice World, a monthly publication serving the U.S. rice industry.  John also worked in public relations for the USA Rice Council in Houston, Texas and the Cotton Board in Memphis, Tenn. He also has experience as a farm and general assignments reporter for the Monroe, La. News-Star.
John is a native of Lake Charles, La. and is a  graduate of the LSU School of Journalism in Baton Rouge.  At LSU, he served on the staff of The Daily Reveille.
Subscribe to receive top agriculture news
Be informed daily with these free e-newsletters
You May Also Like
---