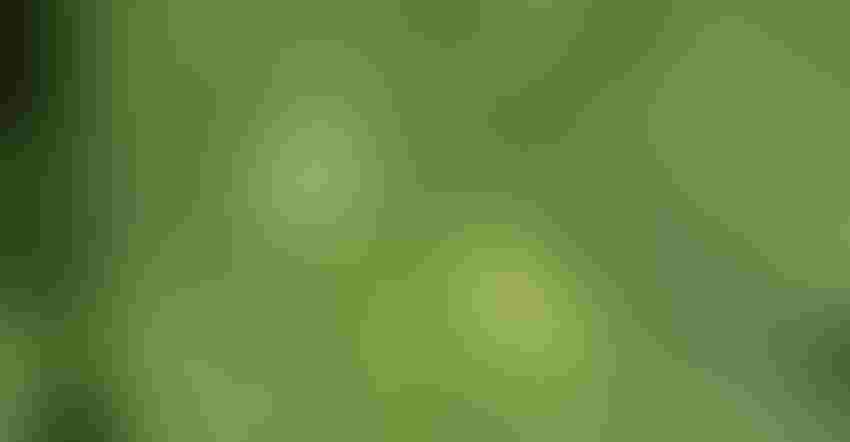 SCOUT NOW: Alfalfa weevil is one of the most damaging insect pests of alfalfa in Pennsylvania.
Frank Peairs, Colorado State University, Bugwood.org
First cutting of alfalfa is already happening in some parts of the region and will soon happen elsewhere. Unfortunately, this is the worst time for alfalfa weevil.
In an Extension alert published earlier this week, John Tooker, Penn State Extension crops entomologist, says he's gotten reports of severe alfalfa weevil damage in parts of western Pennsylvania. The good news is that alfalfa weevil is only one generation per year and will only affect first cutting. The bad news is that first cutting is the most important cutting of the season.
Pyrethroids are the best control option for alfalfa weevil, but only spray if numbers are high enough to justify the cost and to prevent possible damage to the regrowth. Scouting is the first place to start. Tooker has some tips on how to do it:
Take at least five plants from five different parts of the field and look for small holes, particularly in the newer foliage, and look for small green beetle larvae with a white stripe down their back. If damage is bad enough, you should consider cutting the crop or applying an insecticide.
Penn State has a handy graph of alfalfa weevil treatment thresholds based on the size of plants, the value of the hay, the cost of insecticidal treatment and the number of larvae per 30 stems of alfalfa: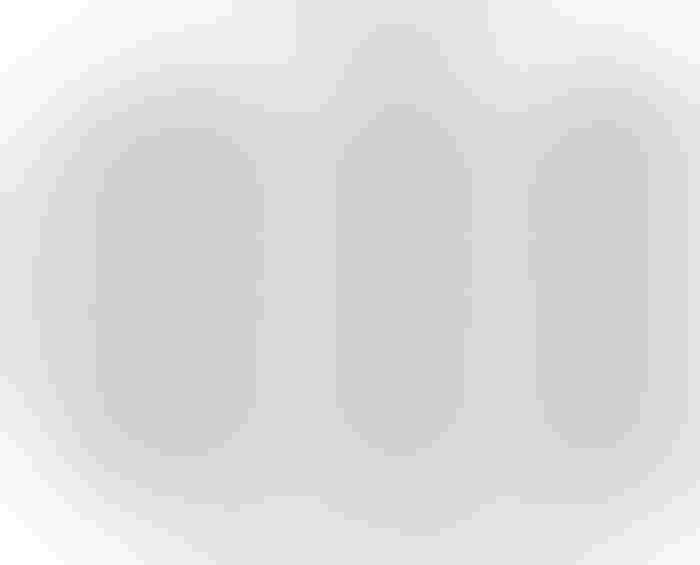 After cutting, scout the stubble to assess the risk of damage to the regrowth. Tooker says that if you see two or more larvae per crown, then spraying the stubble could be necessary.
Next up: Potato leafhopper
Potato leafhopper is next up on the pest watch list. Tooker says that they usually start arriving in the region via storm fronts in the beginning of June.
Once in fields, they'll start depositing eggs on alfalfa leaves. If conditions are ideal, they can quickly multiply.
If you didn't plant an alfalfa that's resistant to potato leafhopper, scouting will be important to stay ahead of it. Potato leafhoppers are the worst pests of alfalfa and can reduce yield and quality, especially lower protein content. Pyrethroids can offer control when there's a severe infestation, but like alfalfa weevil, scouting is a good place to start.
When to scout
For new spring seedings, start sampling when the plants are 3 inches high, and resample every week until the field is sprayed or 10 days before harvest.
For new summer seedings, sample when plants are 2 inches high, and resample every week until mid-September.
For second and third cuttings, sample when plant regrowth is 2 to 3 inches, and resample every week until the field is sprayed or 10 days before harvest.
How to scout
In square or rectangular fields, follow a "U" pattern. In narrow strips, an "I" pattern works best. Sample five sites in each, when alfalfa is dry, and avoid sampling in cold or windy weather.
1. Make 20 pendulum sweeps (100 sweeps total) with the net at each site, sweeping 3 to 4 inches below the tops of the plants. Don't stop swinging until you complete 20 sweeps. Collect samples from each site following a zigzag pattern and take one or two steps between each sweep.
2. When you complete 20 sweeps, continue swinging the net several times to force the insects into the small end of the bag. Grab the bag about 10 inches from the small end of the bag.
3. Only count the pale green (nymphs are yellowish green) leafhoppers and disregard any brown ones.
Be alert because adult leafhoppers are very active and can easily escape without being noticed. Unfold the net slowly and let the insects escape a few at a time, counting them as they appear. Be careful to check the interior walls of the net for nymphs. They cannot fly and will be walking or clinging to the cloth.
Count the total number of leafhoppers. Repeat the same procedure at the next four sites, which completes your 100 sweeps of the field.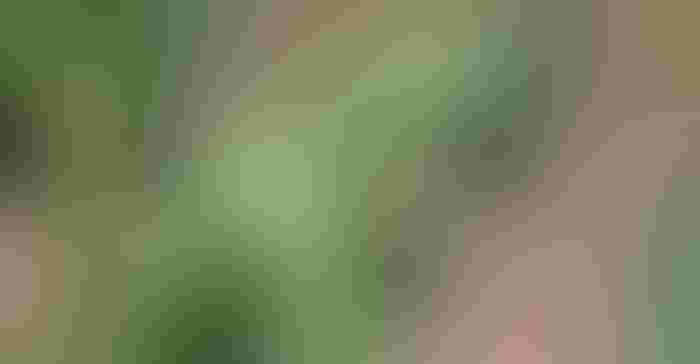 DAMAGE: Alfalfa weevil larvae defoliate plants, and their feeding reduces yield, quality and stand health.
4. Calculate the average number of leafhoppers per sweep. For example, if you collected a total of 60 leafhoppers, find the average per sweep by dividing 60 by 100, which equals 0.6 leafhopper.
When the leafhopper population is high (40 or more in 20 sweeps) at the first site, spending time sampling the other four sites is of little value.
Make a sweep net
A sweep net is necessary to monitor potato leafhopper populations in a field. Insect nets can be purchased for about $15, but they are not widely available. Materials to make a net can be found on most farms.
Use a solid piece of wood about three-quarters inch in diameter and 2.5 to 3 feet long as the handle. A broom handle cut to length is suitable.
The hoop can be a piece of heavy-gauge wire or thin steel rod. You need a piece 53 inches long. Securely fasten the ends of the hoop to the wooden handle by tightly wrapping them together with light wire, such as baling wire or by slipping a metal sleeve onto the handle and over the hoop ends.
To make the net, you need two pieces of cloth measuring 24 by 36 inches. Heavy muslin or tightly woven nylon cloth will do.
Subscribe to receive top agriculture news
Be informed daily with these free e-newsletters
You May Also Like
---