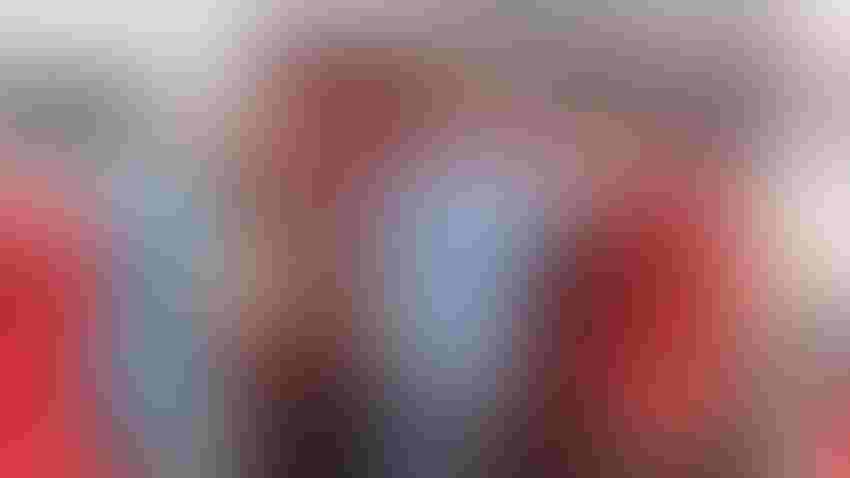 EARLY IRON: Celebrate 100 years of ag machinery at the Classic Tractor Area at this year's show.
Farm Progress
Do you have or remember having a Farmall all-purpose tractor or maybe the John Deere Model D tractor around the farm? Maybe you have a Gleaner combine hanging around. What do all these tractors have in common? They made their debut on the ag machinery scene 100 years ago.
As a reflection of how far the mechanization of agriculture progressed, this year's Classic Tractor Area will have 100 pieces of antique machinery. From tractors to combines to implements, the display on Lot 256 will celebrate this century of work.
It will be a gathering of ag history in one location at Husker Harvest Days. Even better, tractor enthusiasts will be there to tell their stories.
Landmarks in ag machinery
Over the years, family company names rise to the top in terms of innovating for the past 100 years. Here are just a few:
Ford. Henry Ford started building the Fordson in 1917. While this tractor moved farmers away from using horses to do fieldwork, there were some flaws.
The low-slung tractor with a worm-gear drive made it susceptible to rear tip-over. Not to mention that they got too hot to operate, noisy and hard to start. Clearly a change was needed for these machines.
International Harvester. During the same time, this red powerhouse company was hard at work constructing the next new tractor. The Farmall was a true two-plow tractor, capable of performing any farm task suited to that size. "Triple Power" was coined for this tractor because it could sow, cut hay and rake.
The crowning jewel was the front-mounted cultivator, capable of steering around the corn hills when the row was not exactly straight. In the days before herbicides, corn was planted in a checkerboard fashion so the rows could be cross-cultivated and maintain good weed control. That was where the Farmall came into its own.
Farmers sat right up on the seat where there was a good view of the rows coming up, and if they ran over corn, you knew whose fault it was. The cultivator was integrated with the tractor steering, so when you turned the tractor, the cultivator shovels turned, too. It made for very precise control.
John Deere. The green giant wasn't too far behind. In 1923, John Deere introduced the Model D tractor, which was its first tractor it built and marketed.
The Model D was a four-wheeled tractor with totally enclosed gearing, improved air filtration and carburetion that made it a dependable machine. With improvements, the model stayed in the line until 1949, making it the longest single tractor model produced.
Gleaner. In 1923, the Gleaner combine was being built on the Baldwin brothers' farm in central Kansas. These brothers realized the economic incentive to have one machine that would cut, bind, thresh and bag. This improved productivity and efficiency tremendously on the farm.
As the Gleaner combine marks its 100-year anniversary, it serves as a reminder of the power of innovation and the importance of machinery to modern agriculture.
To see these historical landmarks and celebrate 100 years of invention, check out the Classic Tractor Area at this year's Husker Harvest Days on Lot 256.
For more information, contact Howard Raymond at 308-650-1527 or Brian Wolfe at 402-469-5845.
Subscribe to receive top agriculture news
Be informed daily with these free e-newsletters
You May Also Like
---