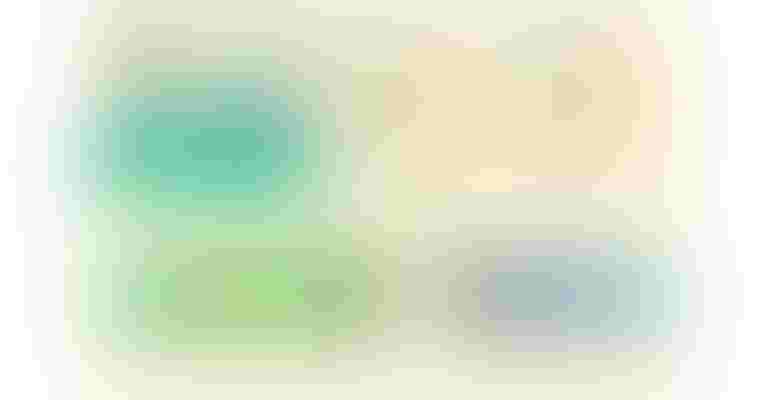 MORE SNAP PURCHASING POWER: Congress directed USDA to re-evaluate the Thrifty Food Plan based on "current food prices, food composition data, consumption patterns, and dietary guidance."
USDA
A re-evaluation by USDA of the Thrifty Food Plan used to calculate Supplemental Nutrition Assistance Program benefits concluded that the cost of a nutritious, practical, cost effective diet is 21% higher than the current Thrifty Food Plan. As a result, the average SNAP benefit – excluding additional funds provided as part of pandemic relief – will increase by $36.24 per person, per month, or $1.19 per day, for Fiscal Year 2022 beginning on October 1, 2021. The increase will cost $20 billion per year initially.
As directed by Congress in the 2018 Farm Bill, USDA conducted a data-driven review of the Thrifty Food Plan. The resulting cost adjustment is the first time the purchasing power of the plan has changed since it was first introduced in 1975, reflecting notable shifts in the food marketplace and consumers' circumstances over the past 45 years.
A USDA study published earlier this summer found that nearly nine out of 10 SNAP participants reported facing barriers to achieving a healthy diet, with the most common barrier being the cost of healthy foods. These findings were echoed in listening sessions USDA held with a broad range of Thrifty Food Plan stakeholders.
"Ensuring low-income families have access to a healthy diet helps prevent disease, supports children in the classroom, reduces health care costs and more. And the additional money families will spend on groceries helps grow the food economy, creating thousands of new jobs along the way," says Agriculture Secretary Tom Vilsack.
In its re-evaluation, USDA says it was driven by the latest available data on the four key factors identified in the 2018 Farm Bill: current food prices, what Americans typically eat, dietary guidance and the nutrients in food items. For example, the revised plan includes more fish and red and orange vegetables to align with recommendations in the Dietary Guidelines for Americans, 2020-2025.
Additionally, the plan was calculated using updated purchasing data – collected from stores versus self-reported by households – to reflect the current price of foods in today's marketplace. The revised Thrifty Food Plan also includes a modest increase in calories to reflect the latest data and support an active lifestyle.
SNAP helps to feed more than 42 million Americans, or more than one in eight Americans, each month. "To set SNAP families up for success, we need a Thrifty Food Plan that supports current dietary guidance on a budget," said Stacy Dean, deputy undersecretary for food, nutrition and consumer services. "Too many of our fellow Americans struggle to afford healthy meals. The revised plan is one step toward getting them the support they need to feed their families."
Michael Dykes, president and CEO of the International Dairy Foods Association, says it was pleased to see the changes in the SNAP benefits. "Updating the Thrifty Food Plan should empower SNAP participants to access more of the nutrient-dense foods needed for healthier diets, especially among the food insecure and economically vulnerable. That's why IDFA and the dairy industry continue to encourage USDA and Congress to look at creative ways to enhance the SNAP program so that it better incentivizes purchases of healthy foods such as dairy, fruits, vegetables and whole grains," Dykes says. "Not only is the SNAP program an economic driver for food producers and retailers—supporting GDP growth and job creation—it is essential to our nation's nutrition security."
Dykes adds recently, the House and Senate moved closer to appropriating $3 million in FY22 for the SNAP Healthy Fluid Milk Incentive program, which incentivizes SNAP beneficiaries to purchase fluid milk, making it easier for families to get more of the nutrition benefits of milk. USDA is also working with the Baylor University Collaborative on Hunger and Poverty to design pilot programs across the country to test different incentives to determine the best way to encourage additional SNAP dairy purchases.
"At present, 90% of the U.S. population, including school-age children, do not consume the recommended levels of dairy consumption, meaning that they are missing out on dairy's nutritional and health benefits," Dykes says. "The changes announced today by USDA will ensure food insecure Americans have more resources to purchase healthy food."
Legislators' reaction
In light of the news, Sen. John Boozman, R-Ark., ranking member of the Senate Committee on Agriculture, Nutrition and Forestry and Rep. Glenn "GT" Thompson, ranking member, House Committee on Agriculture, are asking the Government Accountability Office to conduct an analysis of the USDA's update of the Thrifty Food Plan.
In a letter to Comptroller General Gene Dodaro, the Republican leaders ask GAO to research and report on the reevaluation of the Thrifty Food Plan to ensure the process is conducted with the utmost integrity and credibility and is based on sound data.
"While we expect this process will elicit an increase to the cost of the thrifty food plan-- and subsequently monthly SNAP allotments-- questions remain as to how the Department has gone about this review and update, including their methodologies, administrative practices, and legal authorities," they write.
House Agriculture Committee Chairman David Scott notes the 2018 Farm Bill ultimately passed with broad bipartisan support, including record support from the full House of Representatives. 
"It is disappointing that there are those who are still questioning any effort to provide our SNAP recipients with a realistic benefit," Scott says. "This update to the Thrifty Food Plan ensures that SNAP benefits are based off accurate, science-based, and timely information. An up-to-date Thrifty Food Plan will go a long way towards reducing hunger and food insecurity in this country."
Senate Agriculture Committee Chairwoman Debbie Stabenow, D-Mich., says, "This long overdue update finally takes into account the time constraints, nutritional needs, and budgets of working families in America today. For the families struggling to find enough time to prepare and share meals or afford enough nutrition for their growing kids, or the seniors on fixed incomes now navigating complicated dietary health needs, this will be a welcome improvement." 
Subscribe to receive top agriculture news
Be informed daily with these free e-newsletters
You May Also Like
---