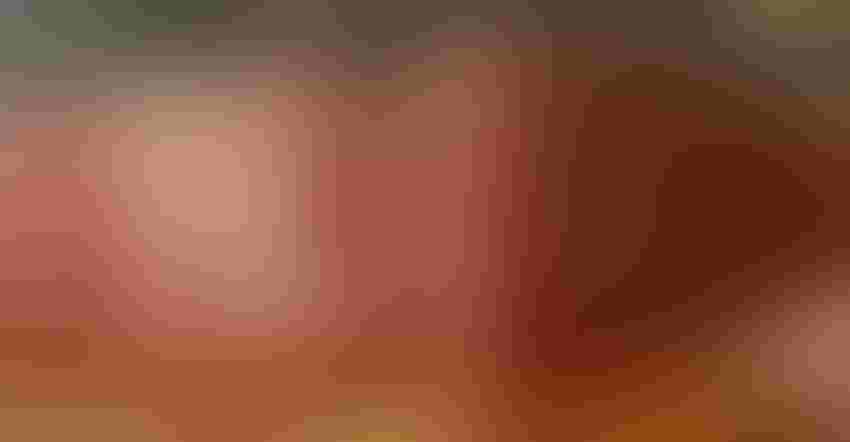 INDIANA PLANT CLOSES: The Tyson Foods pork processing facility in Logansport, Ind., closed April 22 for 14 days due to a large number of COVID-19 cases among employees. Many hogs ready for market must be held longer now.
chayakorn lotongkum/Getty Images
Tyson Foods announced April 22 that it would cease normal operation at its Logansport, Ind., plant and close the pork processing facility for 14 days. According to an article published by the Indianapolis Star, 146 of some 2,200 employees at the facility have tested positive for COVID-19.
A press release issued by Tyson Foods indicated that the company would voluntarily close the Cass County plant. A limited run could continue until April 25. Plans are to test all workers at the plant for COVID-19.
Related: Complete coronavirus coverage
On April 24, Randy Kron, Indiana Farm Bureau president, Evansville, issued a statement noting that INFB understands it's important to put the health of residents first. It's not yet known how many of the reported COVID-19 cases in Cass County may be linked to employees at the Tyson plant.
At the same time, Kron emphasized that closing the plant will cause unusual hardship on farmers who raise hogs and depend on a reliable terminal market.
"I've had open communication from Josh Trenary at Indiana Pork Producers Association and reached out to both Gov. [Eric] Holcomb and Lt. Gov. [Suzanne] Crouch," Kron said. "They're working together to focus the right resources on this hot spot. Indiana Farm Bureau is extremely concerned about the closure of the Tyson pork processing facility. This is a devastating blow to the pork producers who sell hogs to Tyson. We ask all local and state officials involved to find an innovative solution to reopen this facility."
Bigger food supply picture
An interruption in meat processing could put the U.S. food supply chain in jeopardy, Kron said. Consumers are just recovering from the shock of finding empty shelves in grocery stores, which started occurring in mid-March. Meat cases were hard hit, but recently, most have been restocked.
On April 20, before the Tyson situation broke, Jayson Lusk, a Purdue University ag economist and head of the Purdue Agricultural Economics Department, participated in a webinar about the impact of COVID-19 on the food chain. At the time, the only major hog processing facility that was shut down due to COVID-19 infecting employees was a large Smithfield Foods plant in Sioux Falls, S.D.
Lusk noted that 15 plants account for about 59% of the hog slaughtering capacity in the U.S. All but four of those plants are within a 300-mile radius of the center of Iowa, he said. Two of the four not in that radius are the Tyson plant in Logansport and the Indiana Packers plant at Delphi.

Three of the 15 major pork processing plants shown in this graphic are closed as of April 23 —  in South Dakota, Iowa and Indiana.  
"The Smithfield plant is shut down today, and it accounts for about 5% of U.S. pork processing capacity," Lusk said. "We can perhaps withstand one or two of these large plants being affected. However, if we lose three or four, it could put a real strain on our food supply chain."
Tyson Foods also shut down an Iowa plant, its largest hog processing facility, due to COVID-19 concerns this week. It's estimated that the Iowa Tyson plant accounts for 4% of U.S. pork processing, and the Logansport plant accounts for 3%.
Hog producer impact
Jim Mintert, director of Purdue's Center for Commercial Agriculture, also a participant in the April 20 webinar, noted that the impact will ripple back to producers. "If producers must hold hogs, those hogs will be a heavier weight when they finally go to market," he said. "That's going to mean more meat supply down the road. One thing it's really doing is hitting the demand for weaned pigs very hard.
"Producers are looking down the road and realizing that by the time today's young pigs come to market, there could be a lot of meat out there, perhaps even a shortage of packer capacity. People saw that coming, but it may be coming quicker than people expected."
Subscribe to receive top agriculture news
Be informed daily with these free e-newsletters
You May Also Like
---