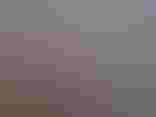 If you're interested in hog production, make plans to attend the 2010 World Pork Expo June 9-11 at the Iowa State Fairgrounds in Des Moines, Iowa. Sponsored by the National Pork Producers Council, the event will attract hog producers and industry representatives from all over the U.S. and several foreign countries.

NPPC officials say they expect an increased number of exhibitors and producers to attend this year's Expo as the hog profit picture is improving for 2010 and is expected to continue into 2011. Commercial exhibits will feature the latest technology, equipment, genetics and other products and services to help producers improve efficiency and profitability. A number of interesting educational and information sessions will also be held at this year's Expo.

Expo seminars scheduled with top-notch speakers and topics

Producers will have ample opportunity to learn how to boost their pork production efficiency with educational seminars. A short list includes:
* Risk management for pork producers--sponsored by Chicago Mercantile Exchange.
* Are you feeding the right ingredients?--sponsored by Cargill
* Improving swine herd health--sponsored by Intervet/Schering Plough.
* Market outlook—with Steve Meyer of Paragon Economics, who will address U.S. hog supply and demand, trade issues and give price forecasts on June 9 and 10.

In addition to educational sessions and commercial exhibits, the food and fun part of the Expo will feature America's Best Genetics Showcase, Farm Toy Show and Sale, New Product Showcase, 2010 Junior National Swine Show, Cruisin' with the Hogs, MusicFest, Pig Races, World Pork Open Clay Target Championship and the World Pork Open Golf Outing.

New is a special farm tour, and the "Producer's Choice Award"

World Pork Expo's industry tour offers producers from around the globe a first-hand look at Midwest agriculture. Attendees are invited to participate in a two day tour June 7 and 8. You can register for the tour on the World Pork Expo's Events & Activities page online.

On opening day, a panel of judges will unveil their list of "Most Promising Products at World Pork Expo." These products will be on display during the New Product showcase for producers to examine throughout the duration of the Expo. Producers can cast their votes for their favorite new product or service. The nominee with the most votes will receive the "Producer's Choice Award."

About 450 commercial exhibitors will pack the Expo exhibit area

The number of commercial exhibitors this year is expected to total at least 450. The National Pork Board will also be on hand to explain the research projects it is financing with pork checkoff funds.
 
The Iowa Pork Producers Association will provide recently released updates to its Livestock Environmental Regulations handbook. "This handbook aims to keep livestock producers informed of current environmental regulations," says Tyler Bettin, producer education director for IPPA.

If you want to attend, you can pre-register for World Pork Expo online. Pre-registration isn't required but it will save you some money. Gate passes are $5 in advance or $15 at the gate. For more information on the World Pork Expo go to: www.worldpork.org/index.php

Pre-registration ahead of time online will save you some money

Information updates regarding the upcoming 2010 World Pork Expo are available by e-mail. At  www.worldpork.org/index.php you can click on E-alert signup. If you do, you can ask NPPC to send you additional information on the World Pork Expo as it becomes available.

NPPC president Sam Carney, a hog producer from Adair, Iowa, expects increased interest and attendance at this year's World Pork Expo. He notes that leading ag economists are predicting 2010's annual average for U.S. hog prices will run 15% to 20% higher than the 2009 average and that outlook is fueling the optimism of pork producers. Plentiful feed supplies and prospects that no major feed price shock to the upside will occur in the foreseeable future are also improving the pork profit picture.
 
Producers need some black ink on the ledger, says Carney. Losses averaged $20 per head in 2008 and 2009. Projections are that hogs will turn about $18 per head in profits this year. The financial healing will take a while. But livestock economists see favorable prospects continuing into 2011 as well.
Subscribe to receive top agriculture news
Be informed daily with these free e-newsletters
You May Also Like
---