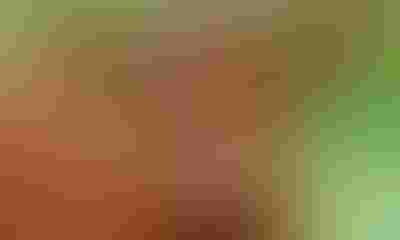 U.S. beef supplies are finally recovering. But with relative prices out of line with other meats, per-capita beef consumption has lost ground compared to other meats – from an estimated 11 pounds per capita more than pork in 2012 to just over 4 pounds more per capita in 2015. By 2014, poultry widened its consumption edge over beef to a 35-pound advantage. That's the behind-us history.
Related: No major 2016 corn soybean price hikes foreseeable

THE CURE FOR HIGH PRICE: As the saying goes: "The cure for high prices is high prices. And that cure is reflected in today's global market.
Now, beef supplies are recovering, although relative feed costs are still higher than for other meats. Producers have been holding animals longer, hoping prices will recover. But they've been marketing them at higher weights with higher production costs per pound than is typical.
The export market is suffering with the expensive U.S. dollar, especially relative to Australia. The Aussie dollar is now 77% of its value compared to our greenback 18 months ago.
Beef imports, not exports, are being attracted by the strong dollar compared to other producing countries. The surplus of animals compared to customer demand has hit steer prices hard, with feeder cattle prices following. The net effect is that cold storage beef stocks are high, depressing live market prices.
With poultry and pork prices much more affordable, beef demand in supermarkets is struggling. The futures market reflects it. Live cattle futures are down another $10 per hundredweight by summer 2016 compared to December 2015.
Pork fairs a little better          
With lower feed costs per pound, both pork and poultry did better during the soaring feed prices of 2013.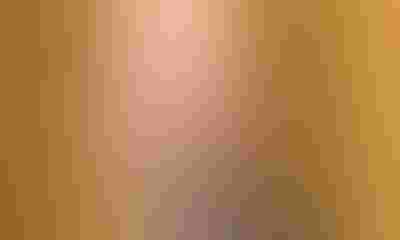 Jim Dunn
Pork production was anticipated to grow by 6% in the fourth quarter of 2015 – 6% more than the same quarter in 2014. But like beef, pork export demand is being hurt by the strong dollar.
Related: Corn and soybean market hopes lean exports
USDA estimates that hog feeding spreads will fall in 2016. That was also seen in the last months of 2015 when spreads fell sharply. It leaves the farmer's share of retail price considerably lower.
The devaluation of the Chinese yuan, combined with the strength of the greenback, have hurt Chinese pork purchases from the United States. Pork is an important traditional meat in the Chinese diet, and China is usually a big customer.
But the European Union, and especially Poland, have taken market share from us, fueled by more favorable exchange rates. Hog prices are half their 2014 highs. Despite futures prices in the mid-$70 range during the summer of 2016, they'll be back at $61 by December 2016.
The biggest source of imported hogs is Canada. Canadian pork grew by 12.7% for the year ending in October 2015 compared to the year earlier.
Again, the strong greenback was a big factor. The Canadian dollar fell from 83 U.S. cents on January 1, 2015 to 72 U.S. cents more recently.
For almost every agricultural commodity, a strong U.S. dollar is bad for U.S. farm prices. It hurts exports and encourages imports, both of which depress our farm prices.
Other than Canada, no one sells us many hogs. The Country of Origin labeling issue has been particularly contentious for hog producers, and for agriculture more generally.
Related: Land price demand very mixed
Dunn is an outlook economist at Penn State University.
This is part of American Agriculturist's exclusive 2016 Northeast Ag Outlook series, courtesy of Cornell and Penn State universities. To review the other segments, click on:
Subscribe to receive top agriculture news
Be informed daily with these free e-newsletters
You May Also Like
---