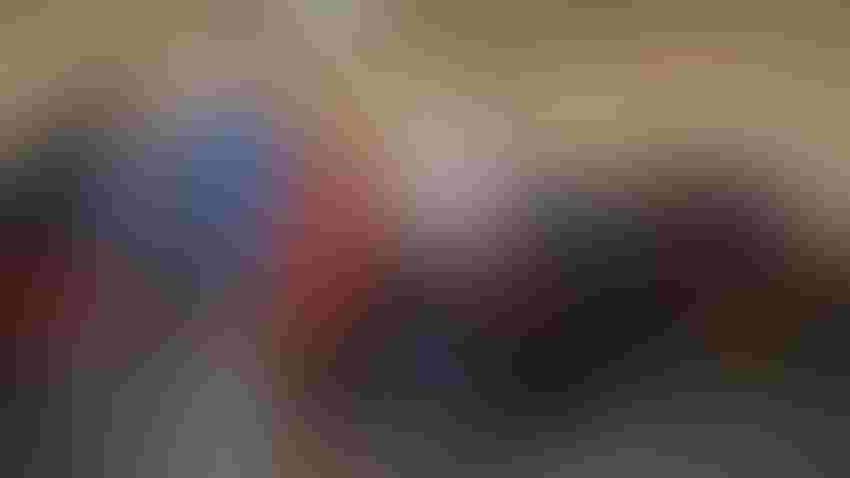 MAKING IT OFFICIAL: Dignitaries with oversized scissors officially opened the Farm Bureau Fall Creek Pavilion during ribbon-cutting ceremonies on July 20.
Photos by Tom J. Bechman
No more sweating to watch your children or grandchildren show hogs at the Indiana State Fair. No more twisting and turning your 30-foot trailer to unload 4-H pigs on a hill at an angle. No more rebar showing through the concrete on the walls.
The $50 million Farm Bureau Fall Creek Pavilion, which replaces the swine barn built in 1923, will see its first hogs and 4-H'ers when the Indiana State Fair kicks off on July 28.
Stan Poe, Bargersville, Ind., and Jim Lankford, Martinsville, Ind., former Indiana State Fair Board members, were all smiles as they looked out from the upper walking level onto the floor full of new hog pens, show rings and bleachers. Both agreed that after several years of planning and lots of cooperation among various agencies and groups, this new building is a gem ready to start another century of Indiana State Fair 4-H swine shows, plus a lot more.
"This was a bold project, and we were looking to the future," says Cindy Hoye, executive director of the Indiana State Fair. "We had a vision, and it took cooperation from the governor, Indiana Legislature, Indiana Farm Bureau and more to make it happen. We're pleased it is ready to go for the 2023 fair."
Key role
"We are excited, and once you walk in here, it's just, 'Wow!'" says Randy Kron, Evansville, Ind., president of Indiana Farm Bureau. "It's about preserving heritage and also introducing other people to agriculture, and that is what Indiana Farm Bureau is all about. This was a great fit for us. Our members who walk in here and those with families who exhibit here should be thrilled."
Indiana Farm Bureau and Indiana Farm Bureau Insurance share the role of title sponsor through an agreement covering the first 15 years in the new facility.
"We're also excited," says Kevin Murphy, CEO of Indiana Farm Bureau Insurance. "The building will be used all year long, and lots of people will learn who Indiana Farm Bureau and Indiana Farm Bureau Insurance are through this new endeavor. They will also learn about agriculture."
AG DRIVERS: Randy Kron, Indiana Farm Bureau president (left), and Kevin Murphy, CEO of Indiana Farm Bureau Insurance, agreed to share title-sponsor roles for the new Farm Bureau Fall Creek Pavilion, helping make the project a reality.
More than a barn
The vision included developing a multi-use facility so the building could be used for more than just the Indiana State Fair swine shows, notes Mitch Frazier, chairman of the Indiana State Fair Commission and CEO of AgriNovus Indiana. Early in the process, state fair officials approached Max Siegel, CEO of USA Track & Field, headquartered in Indianapolis, about joining in the venture.
"We were pleased to be asked, and we will be using the facility for all kinds of training programs, national meets and perhaps even some international activities down the road," Siegel says.
The hog pens can be removed and a surface laid down for track and field meets. The building was designed with support beams wide apart so that it can accommodate all necessary track events. Today, it's the building with the largest clear span in Indiana, officials say.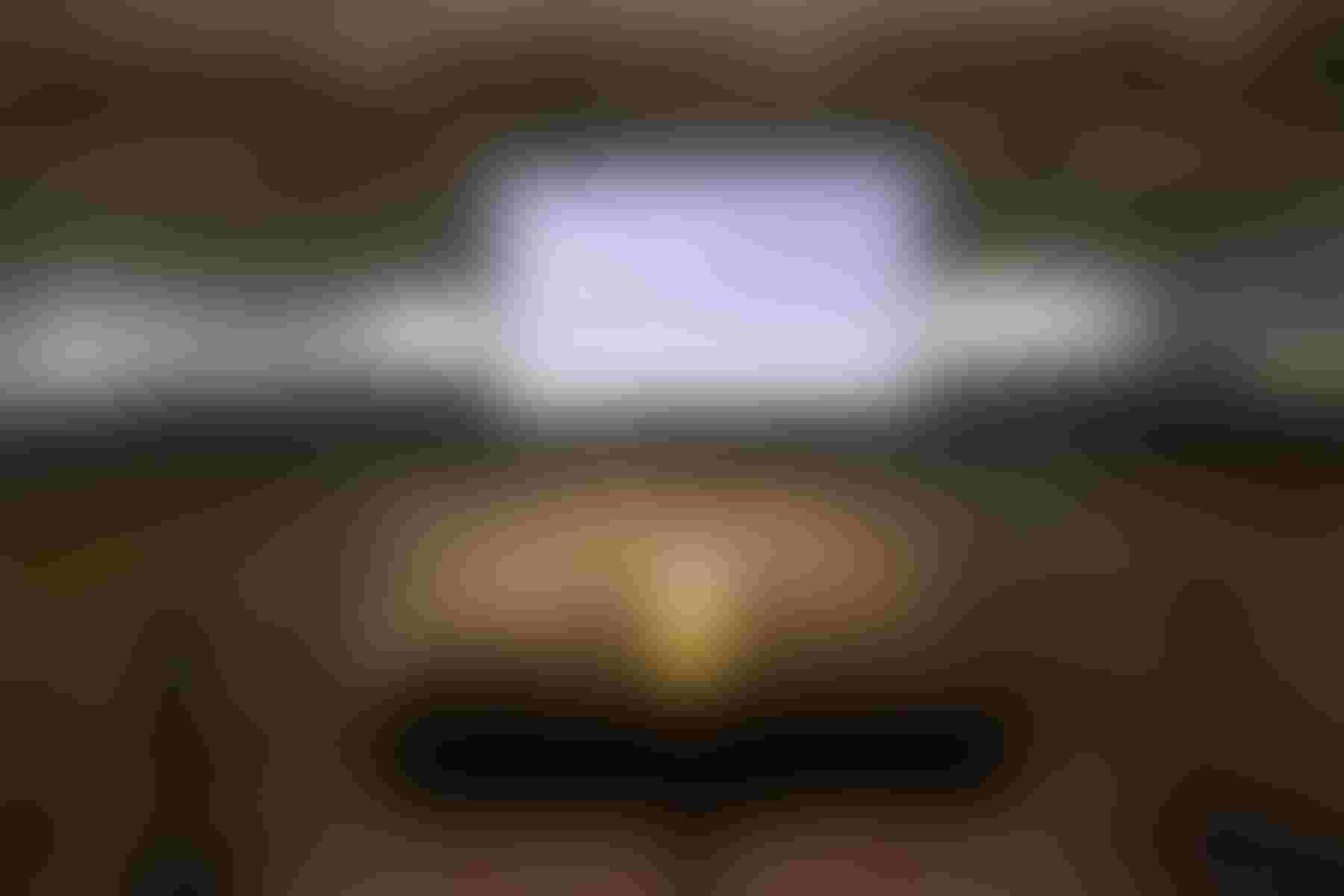 BRING ON THE KIDS AND PIGS: The Farm Bureau Fall Creek Pavilion is officially open for business. 4-H'ers and their hogs will provide the true test for how well the building functions at the upcoming 2023 Indiana State Fair.
The state fair hog shows won't be the only livestock events in the new facility. Matt Claeys, CEO of the National Swine Registry in Lafayette, Ind., has announced that its premier swine event, The Exposition, held in Des Moines, Iowa, in 2023, will be held in the Farm Bureau Fall Creek Pavilion in both 2024 and 2025.
Subscribe to receive top agriculture news
Be informed daily with these free e-newsletters
You May Also Like
---