BravissimoS_iStock_Thinkstock
Secretary of Agriculture Tom Vilsack said he told his Canadian counterpart that the U.S. is greatly disappointed with the proposed changes suggested by the Government of Canada to change how dairy tariff rate quotas are allocated under the United States-Mexico-Canada Agreement. Vilsack was not prepared to throw his support behind the need for tariffs as the dairy industry is now requesting, but he hopes that Canada will take a different approach to avoid such action.
In January, a USMCA dispute resolution panel initiated by the U.S. found that Canada's dairy tariff-rate quotas system violates the terms of USMCA. Canada issued a new TRQ proposal in March which included only inconsequential changes. The latest announcement shows no indication that Canada intends to comply with its USMCA commitments on dairy TRQs.
While in Germany for a G7 meeting, Vilsack says he conveyed a strong message of disappointment with Canada's decision to move forward in a fashion that falls short of the agreement's intent was "delivered emphatically" and he was fairly confident a similar conversation took place between U.S. Trade Representative Ambassador Katherine Tai and her Canadian counterpart.
He says he had a "very frank and very specific conversation" with Canadian Minster of Agriculture and Agri-Food Marie-Claude Bibeau about the lack of allowing retailers to access the TRQ of dairy products. "I took some time to point out the language of the USMCA which clearly indicates that the TRQ was to be made available to all eligible applicants with the definition of eligible applicants being an entity that was active in the food and agriculture industry in Canada, which certainly would include retail," Vilsack explains.
He also adds that he shared that a previous agreement prior to USMCA was entered into between Canada and the EU to provide a partial portion of the TRQ to be made available to retailers. "So, this is a situation where Canada has done this before with similar language," Vilsack says.
Dairy industry wants tariffs
Vilsack says, "The first step in the process was actually to convey to Canada the level of disappointment and frustration we have, I guess in the hopes that it may cause a bit of rethinking on their part."
As those discussions have taken place, Vilsack says they now wait to see what the reaction is. "I can assure you that we're not going to give up on this," Vilsack says.
When asked whether USDA supports retaliatory tariffs, Vilsack says he's "hopeful that the nature of the conversation with the Canadian minister underscores the level of disappointment and that she's capable and the trade representative in Canada is capable of reading between the lines in terms of what's next. And maybe what's next doesn't have to happen."
But the dairy industry wants quick enforcement of the deal with retaliatory tariffs and swift action.
Michael Dykes, D.V.M., president and CEO of the International Dairy Foods Association, says Canada's publication clearly shows they are ignoring their trade commitments agreed to in the USMCA and refusing to administer their dairy TRQs in a manner compliant with the agreement.
"The U.S. dairy industry has made clear from the start that U.S. dairy exporters demand real TRQ reform that will permit the market access Canada agreed to. The U.S. met with Canada a week ago on this very matter and expected a good faith effort," Dykes says. "Instead, Canada continues to deny U.S. dairy products from reaching their full capacity under the terms of the deal and continues to deny the existence of any obligations. IDFA thoroughly rejects the Canadian policy published today and demands a swift response from USTR."
IDFA called on USTR to consider a wide range of retaliatory responses that show Canada and the world that the United States places a high value on the enforcement of free trade agreements. To that end, IDFA has advocated for TRQ reform, the initiation of retaliatory tariffs, and has urged the U.S. government to evaluate disputing Canada's subsidized milk protein exports under WTO rules.
"Canada cannot be permitted to blatantly disregard their trade obligations after having been found non-compliant by a neutral and expert panel, only to then ignore their obligations without consequence," adds Dykes. "We are pleased to see USDA responding forcefully and hope that USTR does the same. Our government must hold Canada accountable."
Krysta Harden, president and CEO of U.S. Dairy Export Council, says Canada simply refuses to institute real reform, and such actions must have consequences. "Retaliatory tariffs are both fair and necessary in this circumstance, as clearly provided for by USMCA," Harden says.
Jim Mulhern, president and CEO of NMPF, says, "Ottawa's decision today is clearly designed to test our resolve by doubling down on its longstanding dairy trade violations, ignoring both the spirit and the letter of its trade agreements. That decision demands retaliatory action by the U.S. government. Otherwise, our trade agreements will be seen as toothless before the ink is dry."
As an April 5 bipartisan letter on the matter sent to Ambassador Tai and Secretary Vilsack from several leading members of the U.S. House of Representatives stated, "A deal's a deal; it's not too much to ask that our trading partners live up to their end of the bargain."
On April 19, USDEC and NMPF filed public comments on the matter with Global Affairs Canada. The filing noted, "Canada's proposed allocation and administration policy changes in response to the CUSMA report continue to fall woefully short of full compliance with Canada's CUSMA obligations. This has consequences not only for the agreed-upon CUSMA benefits denied to U.S. and Canadian stakeholders, but also for the credibility of CUSMA enforcement procedures undergoing their first test in this dispute and for the success of CUSMA itself. We urge Canada to consider its larger interest in the success of the CUSMA and modify its dairy TRQ allocation and administration policies to give effect, in good faith, to Canada's CUSMA commitments."
About the Author(s)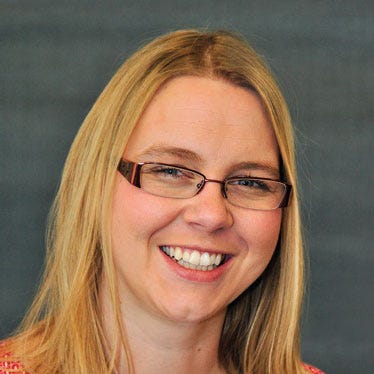 Policy editor, Farm Futures
Jacqui Fatka grew up on a diversified livestock and grain farm in southwest Iowa and graduated from Iowa State University with a bachelor's degree in journalism and mass communications, with a minor in agriculture education, in 2003. She's been writing for agricultural audiences ever since. In college, she interned with Wallaces Farmer and cultivated her love of ag policy during an internship with the Iowa Pork Producers Association, working in Sen. Chuck Grassley's Capitol Hill press office. In 2003, she started full time for Farm Progress companies' state and regional publications as the e-content editor, and became Farm Futures' policy editor in 2004. A few years later, she began covering grain and biofuels markets for the weekly newspaper Feedstuffs. As the current policy editor for Farm Progress, she covers the ongoing developments in ag policy, trade, regulations and court rulings. Fatka also serves as the interim executive secretary-treasurer for the North American Agricultural Journalists. She lives on a small acreage in central Ohio with her husband and three children.
Subscribe to receive top agriculture news
Be informed daily with these free e-newsletters
You May Also Like
---