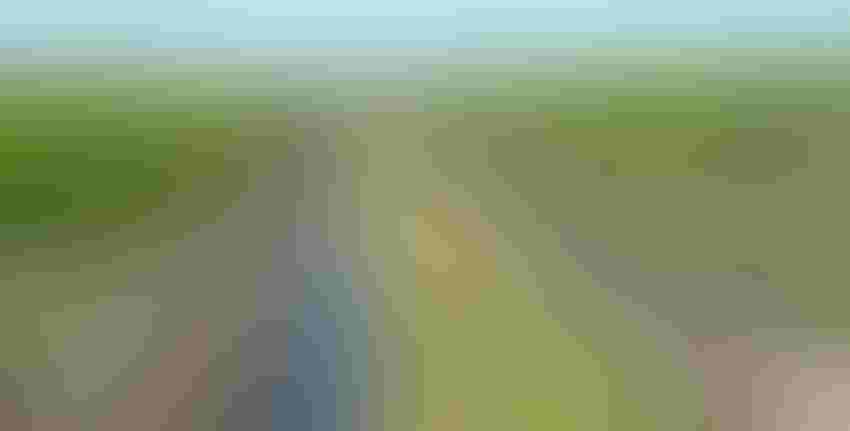 A warm, frost-free spring had helped push development of Michael Mikaelian's 2013 grape crop about 12 to 14 days ahead of last year's pace.
The third-generation raisin grower's operation near Dinuba, Calif., includes 150 acres of Thompson seedless grapes along with 200 acres of nectarines and 50 acres of plums.
This year, his vines began blooming about 12 days earlier than usual.
"The weather has been kind of perfect for growing grapes," he says. "With their nice canopies, the vines look great. The canes have been growing vigorously, and bunches look pretty good."
Like his peers statewide, he expects to receive only about half the usual amount of ditch water – six weeks of deliveries instead of the usual three months because of the short mountain snowpack.
"We'll have to pump more water which draws groundwater levels down even more," he says
While that's worrisome, uncertainty about labor to complete the short, intense raisin harvest is an even greater concern for Mikaelian and other raisin growers.
"The labor situation is the one thing that tempers my excitement about growing raisins," says the former president of the Raisin Bargaining Association. "It just seems to be getting worse and worse.. We may have a great crop this year, and no one to pick it. We're hoping for improvements in the (federal) immigration program."
Last year, he notes, a relatively light crop helped minimize the impact of the limited supply of labor at harvest.
"This year's crop may be a little bigger," Mikaelian adds. "That's scary. In tree fruit crops, we're having labor issues now that we didn't have in the past."
Want access to the very latest in agriculture news each day? Sign up for the Western Farm Press Daily e-mail newsletter.
Some growers have been picking grapes earlier than usual to avoid a labor crunch at the peak of the harvest period, he says. However, those growers risk getting paid less for their crop due to lower quality grapes and less tonnage. Other growers may opt to sell their grapes to wineries. It takes less labor to harvest for wine than for raisin drying.
Mikaelian is expecting California raisin growers will produce a good, average size crop this year. The actual outcome depends on several factors. For example, raisin growers continue to replace vineyards with more-profitable alternatives, including tree nuts. Currently, demand from wineries for raisin-type grapes is fairly strong. And, water shortages could limit yields for some growers this year.
As for price of this year's crop, Mikaelian and other growers have their eyes set on a repeat of last year's record high level of $1,900 a ton for Natural Seedless raisins.
"Raisin sales are doing pretty well," he says. "The crop in Turkey, our main competitor in the Europe market, was hurt by frost this spring. That could build momentum for a $1,900 price for California growers. Plus, $1,900 is a fair price. That provides growers 95 cents a pound for their crop and still makes it one of the lowest-value farm commodities on the market."
If you would like to read more about California grape growing, subscribe to GrapeLine, the exclusive electronic newsletter sponsored twice a month by Chemtura. To sign up, go to the Newsletter Sign Up box on the Western Farm Press home page (westernfarmpress.com). It's free and e-mailed the second and fourth weeks of each month from March through October.
More from Western Farm Press
Honey bees a landmine solution?
15 must-ask questions before buying farmland
8 keys to a better wine grape grower contract
Cliff Young — the farmer who outran the field
Almond growers groom $3 billion crop
Subscribe to receive top agriculture news
Be informed daily with these free e-newsletters
You May Also Like
---