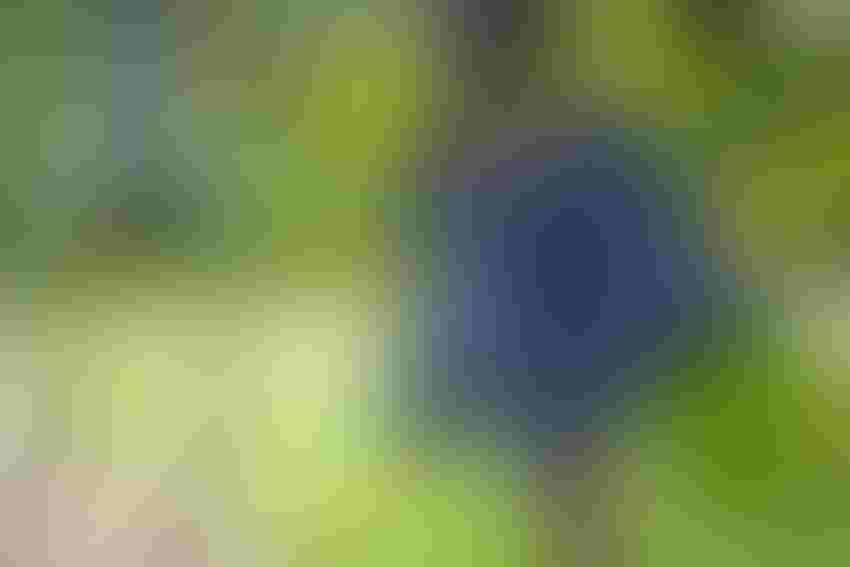 After bringing in some mid-August picked Pinot Noir for his new sparkling wine program and some Chardonnay grapes, harvested in late August, from other Central Coast vineyards, Santa Barbara County grower Peter Work began harvesting his estate-grown Pinot Noir shortly after Labor Day. 
That would be 10 to 15 days later than last year, when his grapes were ready to pick unusually early.
Work's Ampelos Cellars vineyard, located in the Santa Rita Hills near Lompoc, Calif., features 25 acres of wine grapes, mostly Pinot Noir.
"Our Pinot Noir crop is shaping up really well this year," he says. "We've seen a good balanced growth of canopy and shoot length, and the clusters are nice and small. The low pH readings will balance the other grape components nicely."
He looks for his Pinot Noir yields to be higher than average, but not approaching the bumper-crop level of two years ago.
At the first of September, Work was expecting to finish up with his acre or so of Grenache grapes in mid-October.
Weather-wise, 2016 has been great year for his vines, Work notes. Very warm temperatures in February jump-started the season, while cool temperatures prevailed for much of April and May. Since then, except for a few 90-degree plus days in June, high temperatures have tended to peak in the 75- to 85-degree range, cooling to around the mid-50s in the night.
"We really appreciate how ideal this summer weather has been, especially when we look at other grape growing areas in the world," Work says.
His Pinot Noir harvest takes about two to three weeks to complete. Reflecting the different slope aspects, about half his vineyard is planted on east-west rows, He picks the grapes on the south of these rows first before starting to harvest those on the north side about four to eight days later.
Typically, he and his crew hand-pick the grapes from around 6 a.m. to around 10 a.m., when the sun begins breaking through the morning clouds. During that time, they'll harvest about 4 to 6 tons of grapes.
He and five others sort the clusters in the field using a 4 x4-foot metal tray placed half way across the top of two adjacent picking bins, which hold the good fruit.
"Doing this with natural light in the field is a much better way to sort the grapes for the best quality than at the winery," Work says. "It's much easier to inspect the grapes for bird or insect damage. Plus, I learn a lot about the vineyard by knowing exactly where the damaged clusters are coming from. That way I know when to look especially close at the grapes to detect any damage."
For whatever the reason, bird damage has been low for the past several seasons,
Mealybugs aren't the problem they once were, either, notes Work, whose vineyard was the first in the country to be certified in biodynamic farming, organic farming as well as sustainability in practice (SIP). 
He relies on about 180 chickens, housed in three coops near the mealybug areas in his vineyard, to control populations of the pest.
The chickens do that indirectly by eating ants which feed on honeydew produced by the mealybugs, he explains. Limiting the ant numbers this way, allows natural parasites and predators to help keep the mealybugs in check.
"We let the chickens out around 9 in the morning and they march right off to where the mealybugs are," Work says. "Then, late in the afternoon, we bang their feeding pans, and the chickens come back inside the coops just like well-trained service horses."
Subscribe to receive top agriculture news
Be informed daily with these free e-newsletters
You May Also Like
---