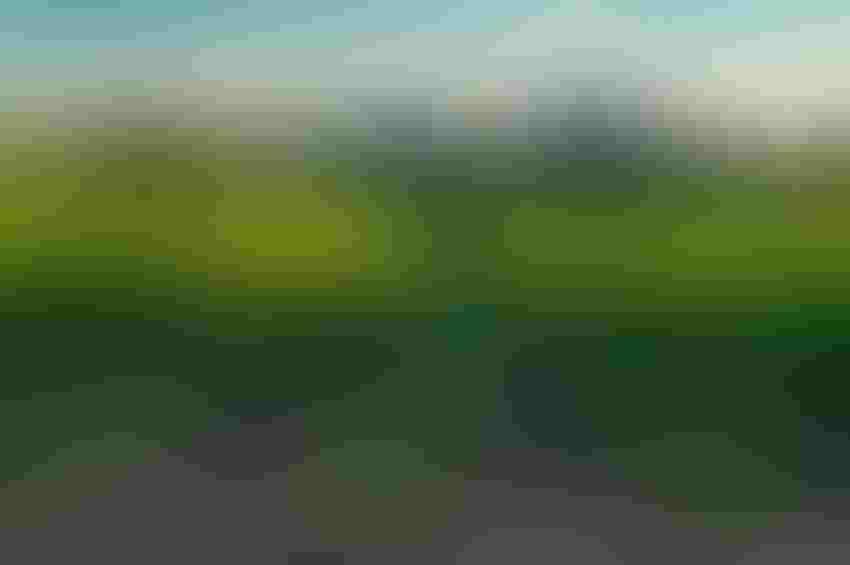 A University of California Cooperative Extension farm advisor cautions that even own-rooted vines can be susceptible to grape phylloxera, a tiny aphid-like insect that feeds on roots.
Lynn Wunderlich, a UCCE advisor based at Placerville, says some growers in her area are taken aback by the discovery of phylloxera in their own-rooted vines that are declining. The insect is thought to feed on certain rootstocks, stunting growth of vines or killing them, but it also can affect vines that are not grafted onto rootstock.
"When I first started here as farm advisor for viticulture, many folks told me there was no phylloxera in the foothills, even though my predecessor, Donna Hirschfelt, knew that phylloxera was here and had spoken about it," Wunderlich writes in a recent post on the Extension Foothill Fodder blog.
And while older vines can decline because of other pests, such as gophers and Armillaria, often when she comes upon own-rooted vines, she says she is able to find phylloxera on the roots.
ABOUT PHYLLOXERA
Phylloxera feeds on the roots of Vitis vinifera, the species that includes popular cultivars like Cabernet, Zinfandel, Rousanne, Chardonnay, Mourvedre, and others. But while vinifera was imported from Europe, phylloxera originated on this continent.
"Phylloxera is native to North America, so no, we did not get phylloxera from France," Wunderlich says. "Rather, we unwittingly gave it to the Europeans — for which they will never forgave us."
The pest prefers heavy clay soils that are found in the cooler grape-growing regions of the state, such as Napa, Sonoma, Lake, Mendocino, and Monterey counties, as well as the Sacramento-San Joaquin River Delta region and the foothills, the UC's Statewide Integrated Pest Management Program notes. While grape phylloxera can be found in the heavier soils of the San Joaquin Valley, damage may not be as severe.
When feeding, phylloxera cause swelling of the roots and their feeding damages the root system so t fungi can infect and decay the roots, which is why phylloxera-infested vines are so stunted and stressed, Wunderlich explains. After a while, they have little functional root system left.
Plant breeders have developed hybrids of other Vitis species for rootstocks, such as V. rupestris and V. riparia, which are resistant to phylloxera. But they are not immune. 
RESISTANT ROOTSTOCKS
However, resistant rootstocks are the only truly effective means for phylloxera control in the most severely affected regions, the IPM scientists say. A pesticide treatment won't eradicate phylloxera populations, because the chemical can't easily penetrate the heavy soils that the pest prefers. And if the pest isn't totally eradicated, populations can rebound quickly.
The IPM experts urge growers to avoid rootstocks that have V. vinifera parentage because virulent biotypes of phylloxera can be selected, and may eventually damage these rootstocks. For durable protection against phylloxera, the university notes, it's best to use rootstocks that have strong resistance and no V. vinifera parentage.
Growers can contact their UCCE farm advisors for the most recent information on local rootstock trials and suggestions on the best rootstock for specific agronomic conditions. However, young resistant rootstock vines can support low phylloxera populations and may be stunted if replanting is done in heavily infested soils, the specialists caution.
To view the IPM's management guidelines for phylloxera, visit https://bit.ly/2uSpyET
To read Wunderlich's blog post, go to https://bit.ly/2JQl1s4
Subscribe to receive top agriculture news
Be informed daily with these free e-newsletters
You May Also Like
---