Paso Robles vineyards jump the gun again to start the 2016 season
Paso Robles vineyards jump the gun again to start the 2016 season
"It's possible that 2016 yields may not be all much higher than last year. We'll get a better idea in late April or into May when we'll be able to see how many clusters are forming, the size of the berries and how many are lost to shatter."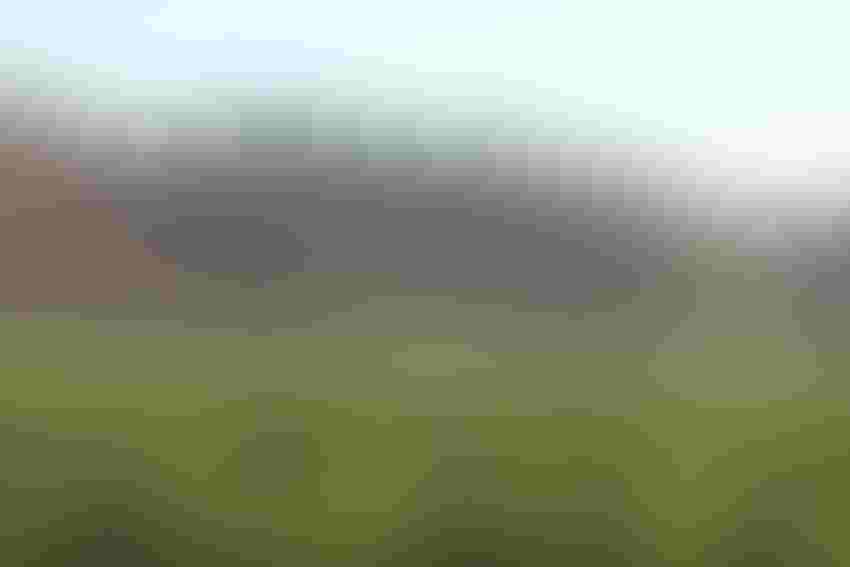 Accelerated by warm weather, including two days of temperatures in the mid-80s, buds began opening in the warmer, upper slopes of Paso Robles wine grape vineyards in the last week of February. That's about three weeks earlier than bud break began last year, which, itself, was some two to three weeks ahead of the usual schedule, said Lowell Zelinski, Precision Ag Consulting, based in Paso Robles, Calif.
After starting in the earlier varieties, like Alicante Bouschet, Chardonnay, Petite Syrah, Sangiovese, he expects bud break to progress to the later Bordeaux varieties, including Cabernet Franc, Cabernet Sauvignon, Merlot and Petite Verdot by the third week of March.
El Nino rains the first weekend of March dropped from 1.5 to 3.5 inches of rain, depending on location. That raised the area's rainfall total since July 1 of last year to about 90 percent of normal for the period, Zelinski notes.
"Until the rain that began March 5 brought soil moisture levels back up, the soils had dried out enough to need irrigation," he says. "Typically, we can get rain until about mid-April. So there's still a chance we could exceed the normal rainfall total since last July."
Growers here are hoping for a rebound in production following last year's losses when yields fell as much 75 percent below normal. "It wasn't a trivial decline," Zelinski says. "For about 90 percent of our varieties last year, it was a disaster."
It may not be over. Poor weather during last year's bloom reduced viability of the buds that will produce the shoots for this year's crop. The warm days with temperature above 80 degrees that are ideal for bud formation just didn't happen in May of 2015.
"It's possible that 2016 yields may not be all much higher than last year," Zelinski says. "We'll get a better idea in late April or into May when we'll be able to see how many clusters are forming, the size of the berries and how many are lost to shatter."
Despite last year's disappointing yields, Paso Robles growers would be happy if the quality of their 2016 crop matched that of last year. "As usual with low yields, we had a lot of small berries last year. Typically, smaller berries mean better quality. And the quality of last year's fruit was really excellent."
Meanwhile, this year's early bloom increases several production risks. For example, rain as buds continue to open could splash spores of fungi that cause powdery mildew onto emerging leaves. That, combined with any warm temperatures, would encourage development of the disease. Plus, wet fields would make it difficult to get in with spray equipment to treat the vines with fungicides.
This year's early bud break comes as many growers continue to prune their vines. As with powdery mildew, rain drops could wash other types of fungal spores into pruning cuts to infect spurs with such trunk disease as Eutypa dieback or bot canker (Botryosphaeria dieback).
Probably the most worrisome aspect of this year's unusual early start, Zelinski says, is that it extends the time that the vines are vulnerable to frost. Typically, freezing temperatures can pose a threat to growers here through April and even into May. The extensive frost damage the Paso Robles wine grape crop suffered from severe frost in early April, 2011, is still fresh in the minds of growers.
"If you get hit with a disease, you can go back into the vineyard with materials to control the disease," Zelinski says. "But, of course, once you lose shoots and clusters to a freeze, you're stuck. You can't treat for it."
Subscribe to receive top agriculture news
Be informed daily with these free e-newsletters
You May Also Like
---