Moist, foggy mornings during bloom highlight importance of proper canopy management for Santa Cruz Mountains growers
Moist, foggy mornings during bloom highlight importance of proper canopy management for Santa Cruz Mountains growers
'For weeks we've had cold, foggy mornings with light drizzle. I'm surprised that hasn't slowed vine development very much."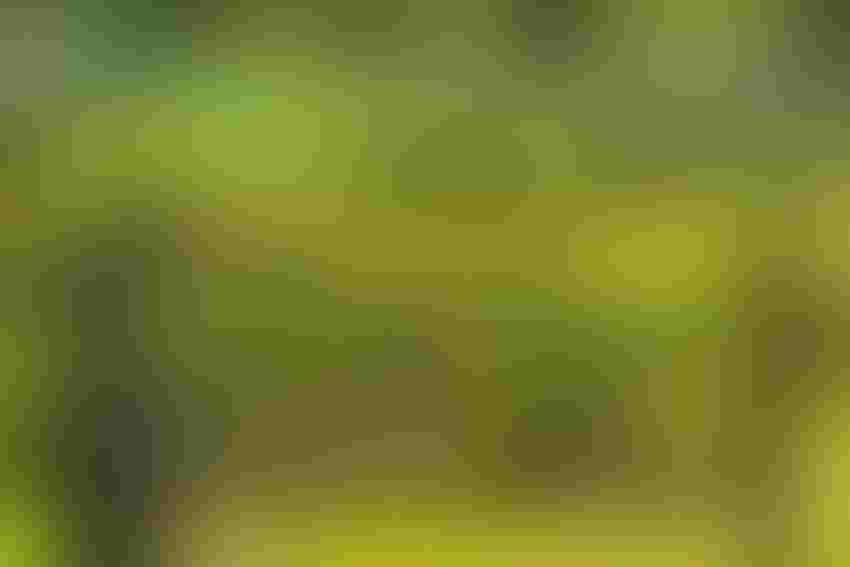 As vineyards in the Santa Cruz Mountains AVA continued to flower into the second week of May, the 2016 bloom appears to be more uniform than last year, reports Prudy Foxx,  a viticulture consultant based in, Santa Cruz, Calif
Given the recent weather, it's earlier than she had been expecting.
'For weeks we've had cold, foggy mornings with light drizzle," she says. "I'm surprised that hasn't slowed vine development very much."
Chardonnay was the first variety in her vineyards to bloom. Flowers begin opening on the west side of the mountains the third week of April. The bloom was in full gear on the east side in the first week of May, Foxx notes.
By May 10 the bloom on the west side had progressed to 50 to 80 percent of the Chardonnay in her blocks, while about 10 per cent of her Pinot Noir vines had begun blooming. She expects set to be completed no later than the end of May.
Last year's bloom was beset by rains that led to unusually low yields at harvest. Forecasts for the remaining bloom period this year call for morning clouds burning off in the afternoon, Foxx says.
Meanwhile, growers have been treating their vines with fungicides to target both mildew and botrytis and to protect the delicate flower blooms. Many on the west side had already sprayed up to three times by the first week of May, Foxx notes.
"Because of our wet, foggy mornings we have to be more vigilant in controlling these disease threats than areas inland and even in the Napa Valley," she says. "If growers here are up to date on shoot thinning and keep their spray schedules tight, they should get a good set."
The two main varieties grown in the Santa Cruz Mountains, Chardonnay and Pinot Noir, are more sensitive to powdery mildew and botrytis than other, thicker skinned varieties, like Cabernet and Syrah, she notes. Also, with the wet mornings there is more moisture for the vines to absorb. This contributes to bushier growth, including more water shoots, sprouts and basal buds.
"That's why, even though it adds to labor costs, it's doubly important for our growers to get in there and thin the canopies. The extra space allows the flower clusters to dry out and reduces the potential for disease," Foxx says.
Ample supplies of ground water this season along with numerous underground springs and soils with good water-holding capacity should bode well for the 2016 Santa Cruz wine grape crop, she adds.
Foxx has been encouraged by the strong growth of Cabernet Sauvignon and Syrah in her east side blocks. However, along with an uneven bud break and smaller shoots in her Pinot Noir blocks, she's seeing just one or two flower buds per shoot in this variety instead of the more typical two or three.
Foxx attributes that to the cumulative effects of the past four years of drought and three recent heavy crop loads, particularly in dry-farmed vineyards. "The vines have exhausted their root reserves of carbohydrates."
Consequently, overall, she projects a slightly smaller than usual Santa Cruz Mountains crop this year.
However, as a result of the very poor yields in 2015, a number of her growers feel pressured to change some of their growing methods this season in an attempt to boost production, Foxx says. She's advising them to consider the reasons for last year's small crop, before altering their approach.
"It's important to realize the terrible set and low yields last season were due to weather conditions at bloom and not to their vineyard practices," she says. "We had three different full-on rain events during bloom in 2015. This included one heavy, drizzling rain, with large drops of water and no air movement, which lasted 10 hours when Pinot Noir in many vineyards was in full bloom.
"Under those conditions, the canopies stayed soaking wet and the flowers never had a chance to set. The pollen either remained stuck on the stamens, unable to move from one flower part to another or it simply washed away, and the flowers parts rotted off."
Many growers used streams of air produced by air blast sprayers to dry out the vines. Those with smaller vineyards did the job with leaf blowers. "Nothing made the set great," Foxx adds.
The efforts to deal with the wet conditions included experimental shoot tipping, a technique Foxx picked up from her studies in France. This involves removal of the very tips of the shoots. It's part of her emphasis on careful management of the fruit and flower zone based on individual site conditions to control canopy growth.
It's a much less aggressive technique than hedging the canopy at lag phase. "It involves paying attention to air flow and light penetration within the canopy to support fruit development and flavor maturation," Foxx says.
As she sees it, the tips of vine shoots use hormones to signal the roots to provide nutrients and water for growing the vine and fruit. Cutting the tips off upsets this system forcing the laterals to grow.
"Normally, that's considered a bad thing, because energy is then directed to growing the laterals rather than to the fruit clusters" she says. "But, if leaf and shoot growth is balanced, the fruit clusters are able to tap into the enzymes, nutrients and fluids that the phloem and xylem are transporting between the roots and newly formed lateral tips. The goal of shoot tipping is to benefit fruit development without stressing the vine."
Shoot tipping is a labor-intensive practice that is cost-effective for French growers because of their smaller vineyards, Foxx notes. Now, she's experimenting with how to adapt it to the larger scale of California viticulture practices.
Subscribe to receive top agriculture news
Be informed daily with these free e-newsletters
You May Also Like
---