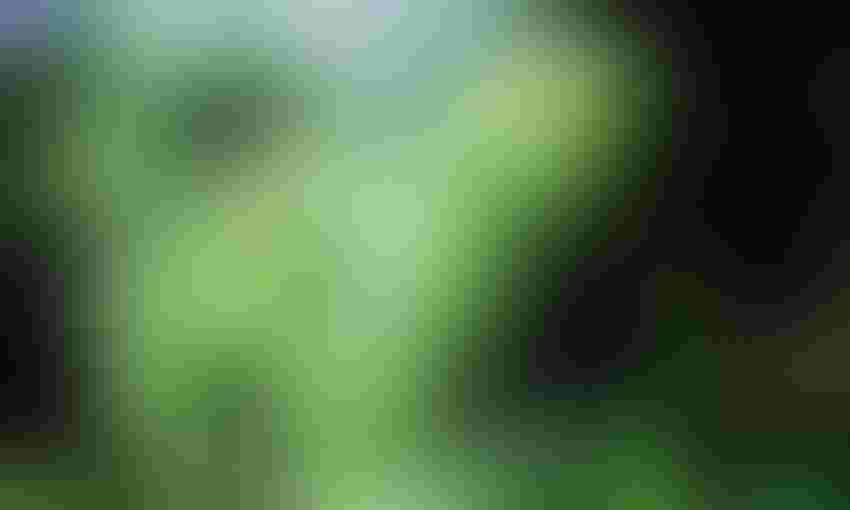 More 2013 wine grapes from California's coastal regions are trading hands in the spot market than from the interior valleys.
"That's mildly surprising," says Jeff Bitter, vice-president of operations for Allied Grape Growers, Fresno, Calif., a marketing cooperative with nearly 600 grower-members in the state's major grape regions "Last year Central Coast and North Coast growers harvested such a huge crop that demand for their grapes this year wasn't expected be so strong so early in the season, but it is."
One reason for the increased interest in Coastal grapes is the limited availability of Central Valley grapes. Much of this year's production there is still covered by multi-year contracts negotiated when recession-battered consumers drove up demand for the lower-priced wines made from interior-grown grapes.
Now, with the economic outlook beginning to improve, consumers are beginning to trade up when they go wine shopping.
"The real hot spot in the wine market right now are bottles priced in the $13 to $18 range," Bitter says. "That seems to be generating interest in grapes from most Coastal areas except for the ultra-premium regions. Higher-priced Napa Valley Cabernet Sauvignon and Sonoma County Pinot Noir are still in strong demand, too. However, buyers seem more interested in purchasing great quality coastal fruit so they can average down the grape cost of their higher-end programs, rather than purchasing additional high-end fruit."
While the prices growers are getting for their 2013 grapes are below historical highs in many cases, they're still at economically sustainable levels for most varieties grown in the state, not just the Coastal regions, he reports.
Red varieties, in general, have maintained the strong prices they commanded last year, Bitter notes. "Across the board, Cabernet Sauvignon, Pinot Noir and Petite Syrah, at least as a blender, seem to be doing very well," he says. "Growers with any or all of those varieties have plenty of buyers knocking at their doors."
Multi-year contracts are common in the Coastal areas. That includes the white varieties, with the highest prices being offered for Pinot Grigio, Sauvignon Blanc and Chardonnay, Bitter adds.
Given last year's high-tonnage Chardonnay production, he wasn't expecting the strong interest in the variety this year. In the past, a big Chardonnay crop one year, typically, has been followed by a steep price decline the next. In fact, the Chardonnay market did soften at the end of last year's harvest. "Since then, it's bounced back and is now healthy and stable," Bitter says.
Last year's big crush in the Lodi-Clarksburg area of the San Joaquin Valley has observers guessing about the likely size of this year's harvest. Most expect production to drop.as the vines use this season to recover. However, good bunch counts and vine growth early this season show promise of another sizeable crop, he reports.
Meanwhile, vineyards in the Central Valley south of Lodi could be poised for a jump in production this year.
In 2012, while growers in other part of the start saw double-digit increases in production, the Central Valley crop was only about four percent bigger than an average crop
"So, it's possible, maybe even likely, that we'll see a good strong increase in the size of  the Central Valley crop this year, while production elsewhere is down due to a large crop last year," Bitter says.
The unseasonably warm weather that has characterized this season and advanced development of the 2013 crop throughout California's wine grape areas could be setting the stage for strong production next year. As he points out, fruit bud differentiation for one year's crop occurs during the previous May and June. By that measure, this year's weather is favoring a good bunch count for the 2014 crop.
In the meantime, though, forecasts are calling for a hot summer. High temperatures combined with reduced deliveries of surface water this year and the costs of pumping water from the ground could force growers to cut back on their irrigations. And that, Bitter says, coul result in growers harvesting a smaller crop than the one now developing on their vines.
If you would like to read more about California grape growing, subscribe to GrapeLine, the exclusive electronic newsletter sponsored twice a month by Chemtura. To sign up, go to the Newsletter Sign Up box on the Western Farm Press home page (westernfarmpress.com). It's free and e-mailed the second and fourth weeks of each month from March through October.
More from Western Farm Press
Wine grape drone flying over California vineyards
Days of wine auctions and gay marriage
Agriculture's burden of technological intolerance
Drip-tape salvation for California farmers?
US farming hardly a recipe for riches
Subscribe to receive top agriculture news
Be informed daily with these free e-newsletters
You May Also Like
---