An early start to the season includes plenty of frost protection activity for Mendocino County grower
An early start to the season includes plenty of frost protection activity for Mendocino County grower
"We had three really big years in a row before production fell off about 40 percent last year," Jason McConnell says. "I hope the situation corrects itself this year and crop size is about in the middle. The shoots are growing vigorously and look really healthy with two or three clusters coming out of each stem."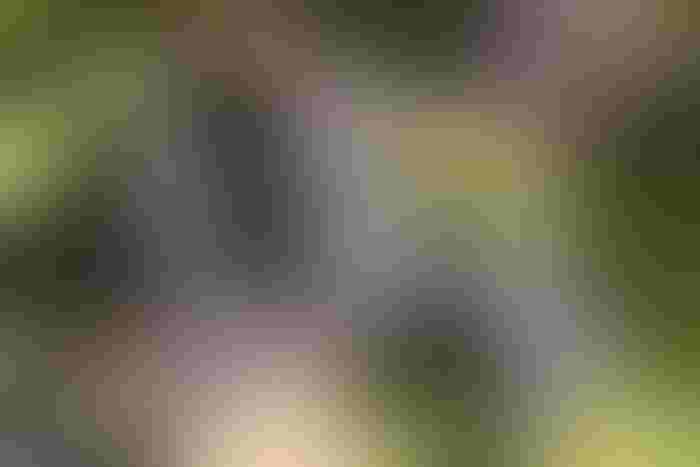 Halfway through April, with shoot growth in his Mendocino County vineyard ranging from about 2 inches to a foot or so, Jason McConnell was anticipating bloom could begin in some of his earliest blocks – Chardonnay or Sangiovese – by April 25.
That follows the start of bud break in late February, which, due to a warmer-than-normal winter, was about three to four weeks earlier than usual.
Based on number and size of the flower clusters and production levels the past few years, he's expecting yields to be about normal this season.
"We had three really big years in a row before production fell off about 40 percent last year," he says. "I hope the situation corrects itself this year and crop size is about in the middle. The shoots are growing vigorously and look really healthy with two or three clusters coming out of each stem."
McConnell and his wife, Suzanne, own and operate Rivino Estate Winery and Vineyards, which lies along the Russian River near Ukiah, Calif. Her father started the vineyard in 1997, replacing pear trees with grape vines. Today, the vineyard features about 175 acres of Cabernet Franc, Chardonnay, Merlot, Pinot Blanc, Syrah, Sangiovese and Viognier.
Of these, Jason finds Cabernet Franc to be the most challenging grape to grow. "Because it's such a late-ripening variety, you may have to compromise and harvest the grapes before it rains even though they're not quite as ripe as you want," he says.
Despite the unusually warm weather since the start of the year, frost has been a greater threat than usual for the McConnells this spring.
"We haven't done this much frost protection since 2005," Jason says.
He draws all the water used for frost protection and irrigation from two wells. These diversions are subject to State Water Board regulations controlling water use in the Russian River watershed.
This is the first year he's been required to report when and how much water he pumps to protect the vines from frost between March 15 and May 15.
Last year, under the state rules, pumping of irrigation water from one of his wells was curtailed in mid-season. "Curtailment depends on when your well or diversion was established, with older water rights having more security," Jason says.
He was able to continue irrigating his vines for the rest of the season using his remaining well.
"The water situation is tricky," Jason says. "It's too early to say for sure how much we'll have for this season. But, right now, water supplies look OK."
Meanwhile, he hasn't seen any signs of powdery mildew in his vineyard. Usual insect pests include leafhopper and mites, which he treats, as needed. For the fourth season, the vineyard also features half a dozen orange triangular traps to detect any European Grape Vine Moth activity. So far, they've remained empty, Jason reports.
The McConnells sell about 90 percent of their grapes on contract to other wineries. They reserve the rest to make wine for their boutique Rivino Estate label.
Becoming grape growers and wine makers was a major career shift for both Jason, a mechanical engineer and former construction manager, and Suzanne, who once flew airplanes as a bush pilot in northern Canada. In the process, they've learned a lesson or two.
"If you take pride in what you're doing and work to make sure your vineyard is in good shape, it shows through," Jason says. "At the end of the day, producing higher quality grapes makes selling grapes easier, especially in a tough market."
Good quality grapes result from attention to detail throughout the season, he notes,
"Everything – from pruning, suckering, irrigation and canopy management to disease, insect and weed control – has to be done properly and completely," Jason says. "If you skip one step, it will come back to haunt you."
Subscribe to receive top agriculture news
Be informed daily with these free e-newsletters
You May Also Like
---