Adapting to changes in the vineyard and marketplace
Adapting to changes in the vineyard and marketplace
A grower instinctively understands the personality of the vineyard, its character that is established and preserved. Yet, outside of the acres of grapes, the marketplace and industry is constantly changing. The 2nd annual Central Coast VINE Symposium hosts "Survival of the Fittest: Adapting to changes in the vineyard and marketplace."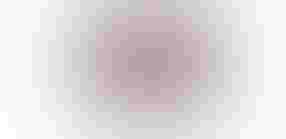 A grower instinctively understands the personality of the vineyard, its character that is established and preserved. Yet, outside of the acres of grapes, the marketplace and industry is constantly changing. The 2nd annual Central Coast VINE Symposium hosts "Survival of the Fittest: Adapting to changes in the vineyard and marketplace."
The meeting plans to address the evolving challenges and introduce new production methods and techniques to help vineyards and the businesses thrive.  Hosted by the owners of Paso Robles viticulture production company, Precision Ag Consulting, Lowell and Becky Zelinski developed this meeting to provide grower education of the issues current to today. Led by local vintners, VINE is a meeting that understands the characteristic issues specific to Central Coast wine grape production.Held on Tuesday, March 15 at 8 a.m. to Wednesday, March 16 at 2 p.m. the meeting will take place at the Paso Robles Event Center at the center of Central Coast's wine grape production, 2198 Riverside Ave., Paso Robles, Calif.
This uniquely created seminar offers insight to the specific interests, concerns and needs of its target audience.  The VINE Symposium is a two-day meeting with an agenda filled with topics focused on production, management, pest and disease management, and industry issues and updates.  The meeting is packed with a lineup of professionally in tuned speakers to share their knowledge and perspective that will help improve wine grape quality to increase profitability of the wine grape growing business.  With speakers such a Larry Williams, Ph.D., Keith Patterson, Ph.D., Doug Meador, and Jim Stollberg, the topics are presented in a discussion format to allow for the guests to engage with the views and practices of the speakers.
The meeting also features the 2011 VINE Showcase, which will include an expanded trade show - both in trade show hours and area.  The showcase allows the meeting's sponsors to present new products, services, and tools for production through exhibits and presentations from industry representatives.VINE is a distinctive meeting tailored to address topics specific to viticulture production on the Central Coast.  The meeting provides a forum to teach and discuss production information that will help improve yields and quality, decrease production costs and keep abreast new technology and techniques for professionals within the wine grape industry.
To register or for more information, call (805) 434-3331 or visit http://www.vinesymposium.com/.
Subscribe to receive top agriculture news
Be informed daily with these free e-newsletters
You May Also Like
---