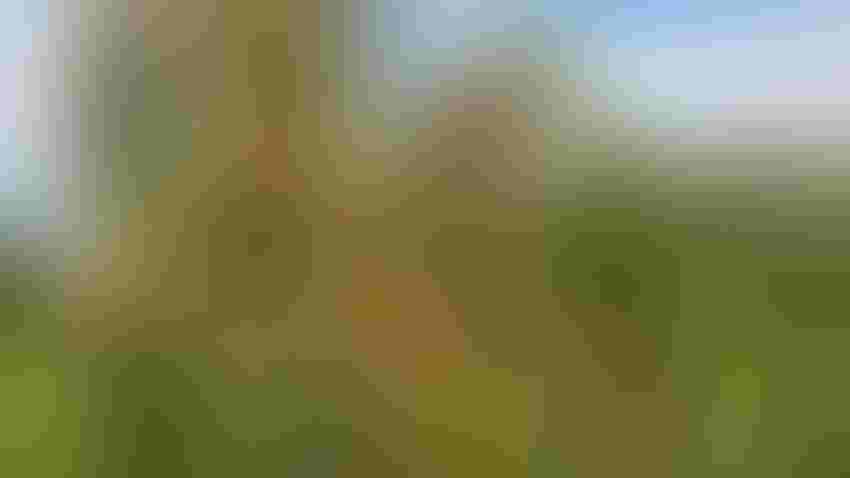 YOUNG APPLES: The growing season has just started at Champlain Orchards in Shoreham, Vt. Rising costs of production and a potentially huge Washington state crop flooding the market across the U.S. are among the challenges faced by Northeast apple producers this year.
Paul Post
Washington state, America's leading apple producer, is poised for a banner crop after two down years, which could see the national total approach a record 300 million bushels this fall.
But the elimination of exports to India, resulting from international trade wars, might put a glut of apples on the domestic market, driving prices down when farms faced with inflationary costs of production can least afford it.
The situation is especially dire in New York with growers dealing with new labor laws that are escalating already high wage rates, possibly forcing some farms out of business. These were among the key points Christopher Gerlach, U.S. Apple director of analytics, told listeners during a recent "2030 Northeast Apple Outlook" webinar put on by Farm Credit East.
"Yes, there will be many small apple operations that shut down and sell out over the next decade," he said. "The pace may increase before slowing, given that there are a number of simultaneous pressures such as the high cost of labor, fuel, fertilizer, infrastructure and equipment, declining exports, and intense domestic competition. While those pressures mount, many multigenerational operations will have to reinvest or exit. Given the high cost of debt, many will either choose to sell outright or partner with an equity investor, which has been the trend.
"The apple industry will survive this but may look a bit different on the other side," he added. "If these pressures don't abate, and even if some do, there will be continued consolidation in the industry. Larger operations will try to take advantage of economies of scale."
Tight labor
The long-term impact of shifting away from small, family ownership and decision-making is unclear, and could be good or bad depending on one's point of view.
In February, the New York State Department of Labor adopted a lower farmworker overtime pay threshold, going from 60 to 40 hours per week — it's being phased in over 10 years. Beginning next January, the overtime threshold will go from 60 to 56 hours per week, reducing four hours every other year until reaching 40 hours in 2032.
The 2019 Farm Laborers Fair Labor Practices Act also mandates a day of rest each week, or overtime pay to those who would rather work. Combined with a rising minimum wage rate, farmers say this will deplete already-thin profit margins, forcing them to lay off workers and, in some cases, go out of business.
"So, we're just being hit with a whole lot with labor issues," said Cynthia Haskins, president of the New York Apple Association. "We rely more and more on H-2A (temporary guest) workers because we just don't have the domestic help. Harvesting apples and caring for orchards is labor intensive. Just finding people available to work is scarce."
A 2017 Cornell University study showed New York's apple industry had a $2.1 billion economic impact, responsible for 12,000 direct and indirect jobs. Currently, there are about 600 orchards growing apples on more than 50,000 acres.
"A lot of apple growers have either downsized, quit altogether or gone into other crops that aren't so labor intensive," said Kevin Bowman, owner of Saratoga County-based Bowman Orchard, just north of Albany. "What does it mean for our food supply? That's the big question. As New York food production goes down, what does that do to the economy if we're importing food from other places? It puts no money into the local economies."
Last August, the USDA — based on harvest estimates — said New York was still America's No. 2 apple state behind industry leader Washington, which accounts for 60% of the nation's crop. But U.S. Apple, based on storage reports, said New York (12%) might have slipped to third place behind Michigan (14%). Final USDA statistics for 2022 are due out May 8.
Diminishing exports
Previously, about 30% of Washington state apples were exported.
"In 2018, India was our second-largest fresh apple export market [behind Mexico]," Gerlach said. "Now they aren't in the top 10. We've lost 97% of that market [from $36.6 million in May 2018 to $89,000 in December 2022]. That's half-a-billion dollars that U.S. growers aren't getting."
India, with the world's second-largest population, stopped buying U.S. apples in retaliation to high tariffs the Trump administration imposed on steel and aluminum coming to America from India. Even if relations improve, it's uncertain if the U.S. will ever recapture this market because India is now getting most of its apples from Turkey and Iran.
"The world has changed," Gerlach said. "Back in 2019, when Washington state was producing at or near capacity, they had a relief valve with a number of export markets that have since gone away. They were able to off-shore a lot of those apples that didn't have to compete with Michigan and New York apples."
Barring a sudden change, much of Washington's abundant 2023 crop may be headed east this year. This could be part of a double whammy for Northeast producers because Poland has asked for special access to U.S. markets after being cut off by Russia, in response to Poland's backing of Ukraine.
"We certainly don't need an influx of subpar apples from Poland competing on the East Coast," Gerlach said.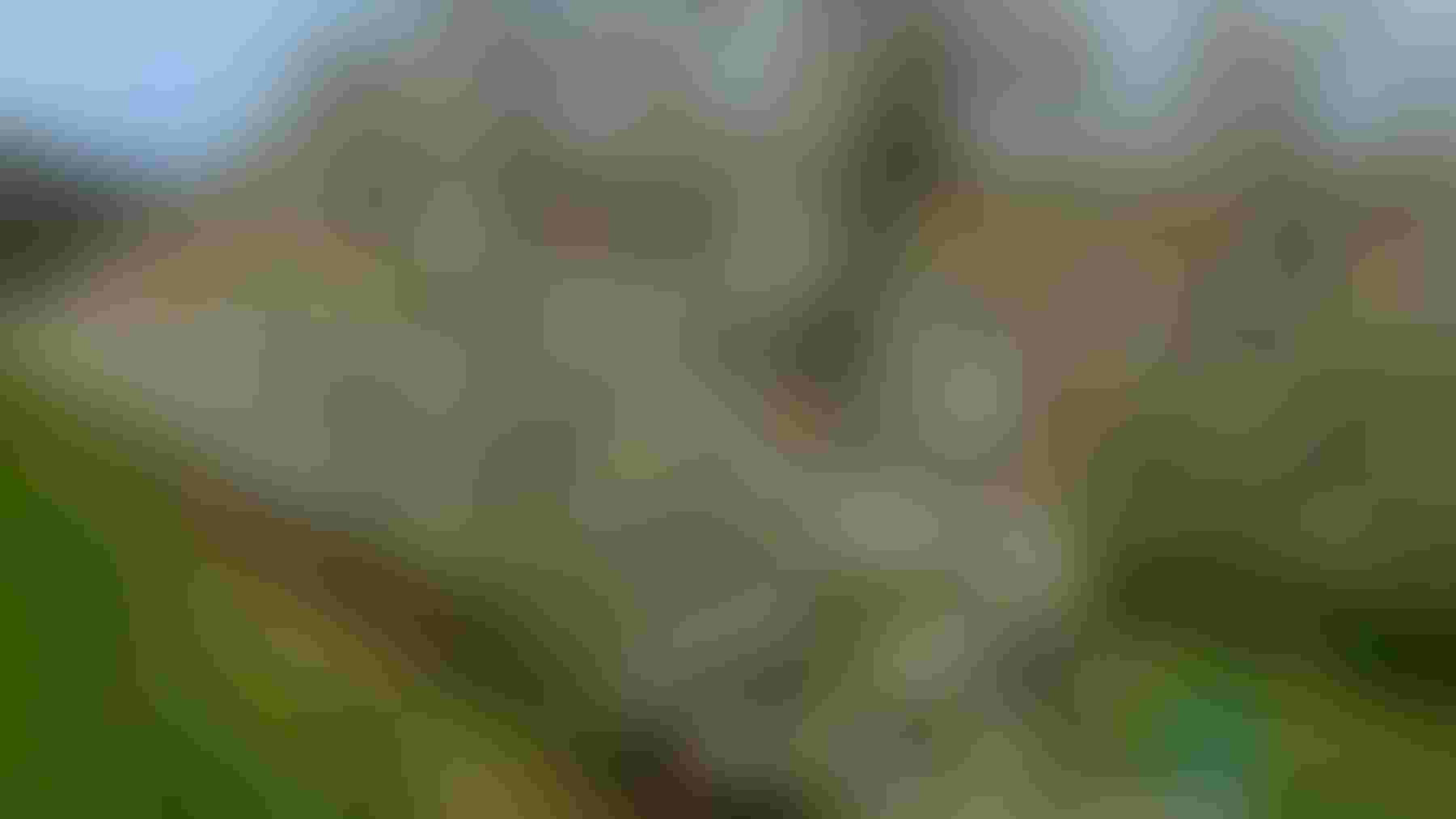 IN BLOOM: Apples are in full bloom on this New York state orchard. Labor challenges in the state will likely make growing apples even more challenging. (Photo by Tony Mikiciuk, New York Apple Association)
Quite often, the American public supports foreign sources either unknowingly or out of sheer complacency, said Jim Bair, U.S. Apple CEO.
"If asked, many consumers will say they prefer to buy American, but that is contradicted by, for example, the apple juice aisle of the supermarket where nearly all offerings carry labels stating the juice is a product of China, Turkey or other countries," Bair said.
Trouble for value-added
The crisis in Ukraine combined with a current 6% inflation rate is also affecting growers who rely heavily on sales of value-added apple products. Hick's Orchard, founded in 1905, is New York state's oldest U-pick orchard, located in Washington County.
People drive from hours around to visit the farm and enjoy its award-winning fresh apple cider doughnuts, which account for 25% of overall sales. Presently, the farm's biggest challenge is keeping these treats at a price people are willing to pay, especially with cost of gasoline remaining high.
"With war in Ukraine, the price of flour has gone up," said David Garvoille, Hick's business development manager. "It costs $103 for a block of grease, and we use a very good fryer oil that's expensive. So, we have to charge more ($11.75 per dozen, up from $8.50 three years ago). We're getting a little too rich for some people's blood. The challenge is trying to hit the right balance where we make enough revenue to cover expenses and make a bit extra to do farm maintenance while staying loyal to our community."
The good news is that the orchard's diverse revenue stream includes the production of hard cider. The state is home to more cideries than any other state, which could provide a market for at least some of this year's harvest.
"It seems to be gaining steam," Gerlach said. "I absolutely think there's a need for greater communication between cider-makers and growers because cider-makers need esoteric varieties and might be willing to pay farmers for them. I'm hopeful that is a source of new demand for U.S. apples."
Also, the state's Department of Agriculture & Markets has taken steps to strengthen the local food supply chain and ensure its resiliency. Specific programs such as Nourish New York, farm-to-school initiatives and New York Food for New York Families help growers by creating markets for their goods.
Looking west 
But ultimately, the outlook for Northeast growers depends a great deal on what Washington state does.
"If everyone goes through their orchard on a huge year and does a third pick, there's probably not going to be enough bins, not enough storage houses," Gerlach said.
Or, to avoid storage and high labor costs, they might decide to only harvest the best fruit with the best color and leave many apples on trees. In that case, overall domestic supply may not reach its highest potential. Northeast growers, especially those in New York, will no doubt be paying close attention.
Post writes from eastern New York.
Subscribe to receive top agriculture news
Be informed daily with these free e-newsletters
You May Also Like
---