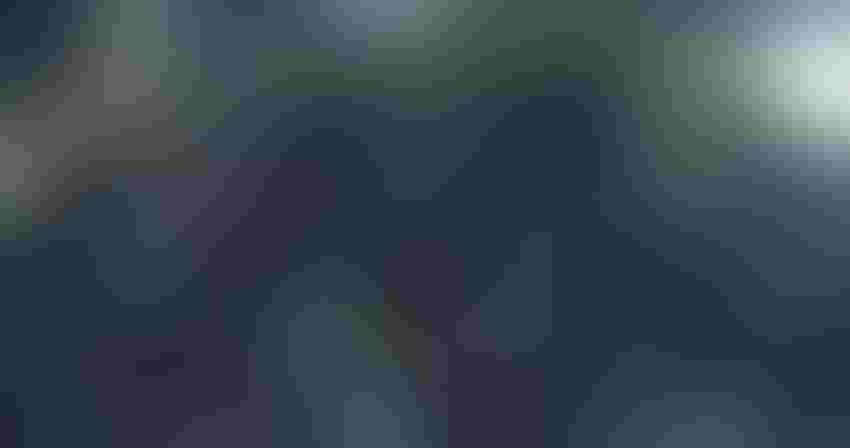 Barnhill Orchards sells blackberries and other produce at its farm store.
Barnhill Orchards
With the approach of summer comes blackberry season, and that signals an economic boost in Arkansas as blackberry growing is on the rise in the state. Last year, Gov. Asa Hutchinson declared June as Blackberry Month in the state in recognition of the berry industry's growing importance.
There are about 50 significant blackberry growers in Arkansas, the largest of which is Ritter Agribusiness' operation in Judsonia, about 60 miles northeast of Little Rock. Ritter purchased the farm from the Gillam family in 2018.
Blackberries are the main income producer for Ritter's Judsonia farm, which has about 100 acres of the fruit. They grow for the shipping market, using a marketer to ship to various retail outlets across the country.
"Our blackberries can be found in grocery stores around the country, either under the River Farms label, or under the label of our marketer, which is Sunbelle, said Matt Wilson, farm manager.  "They are a large marketer of blackberries, blueberries and raspberries."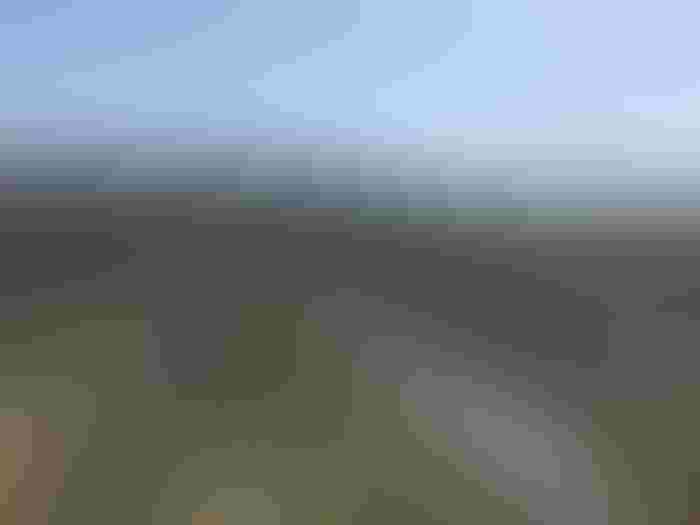 Ritter Farms in Judsonia is considered the largest blackberry farm in Arkansas. (Ritter Farms)
Blackberries are the primary source of income for the farm with about a million pounds produced annually. Ritter grows eight varieties. The farm also produces blueberries, strawberries and muscadines for the local market.
Wilson has been involved with the farm for the past four years, but he worked for the Gillams while in college and had knowledge from the early 2000s when the farm was being developed. Ritter hired him to manage the farm when the company purchased it. Wilson is also president of the Arkansas Blackberry Growers Association, an organization that formed two years ago.
"In Arkansas, we are blessed to have the University system that has people who have developed new varieties of blackberries, including every one that we grow," Wilson said. "The state had a desire to expand and educate people about the blackberry industry, and about the great fruit- breeding program we have there in Clarksville, Arkansas, and that is what the association does."
Wilson credits John Clark, a University of Arkansas distinguished professor of horticulture, as being a catalyst for the growth of blackberry farming in the state. Clark has served 42 years and will be retiring this year. Margaret Worthington, who has worked side-by-side with him for several years, is his successor and will head the fruit-breeding program.
Health benefits
The public is gradually becoming more aware of the health benefits of blackberries, but more education initiatives are needed, Wilson said.
"The Blueberry Council (U.S. Highbush Blueberry Council) has done an excellent job of building awareness, but blackberry growers are lagging a bit on that," he said. "The percentage of the public that is aware of the blackberry is too low and needs to be higher."
Competition comes from Mexico, a large source of blackberries.
"How their season and production goes seems to weigh tremendously on our pricing," Wilson said. "Last year at this time, it looked great. Then all of a sudden, right after we got started, the bottom fell out of it. Not sure if someone had more than planned, or discounted them to get rid of them, or what happened. It's going to depend on whether the public wants a U.S.-produced fruit, but they (Mexican producers) continue to be a strength in the marketplace."
 Barnhill Orchards
The Barnhill family established its farm, Barnhill Orchards, in Lonoke, Ark., just east of Little Rock, in 1980. The business began with pecan and peach trees and over time broadened to include a variety of fruits and vegetables.
"We have a retail farm, not a wholesale farm," said Ekko Barnhill, who handles marketing. "We sell our blackberries at our Farm Corner Market here on our property where customers can come shop in person, and we sell online as well. We also sell to restaurants and we participate in the farm-to-school programs. We look for as many venues as possible that we can use to provide fresh fruits and vegetables."
The Barnhills have three acres of blackberries, up from two acres last year.  
"We increased it by planting an additional acre in 2021, so we will have more to pick this year," she said.  We raise five different varieties, and all of them come from the University of Arkansas program. We raise the Ponca, Osage, Ouachita, Natchez and Apache varieties."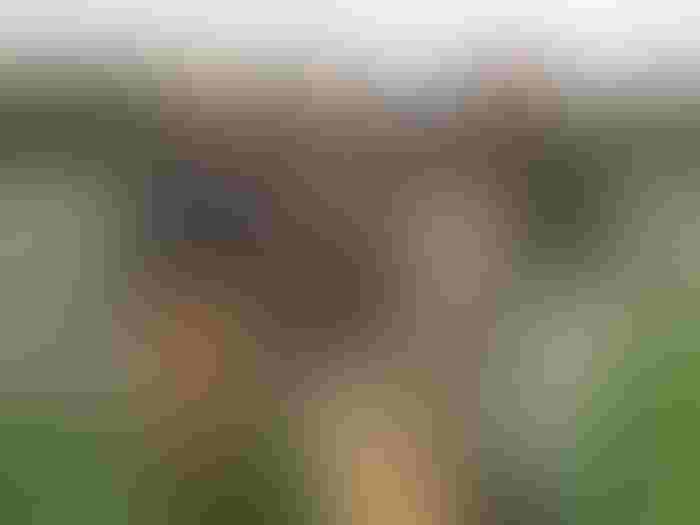 Barnhill Orchards is operated by (from left)  Rex Barnhill, Jon Barnhill, Ekko Barnhill, and Rob Barnhill. (Barnhill Orchards)
About half of Barnhill's customers reside in the same county with the balance coming from surrounding areas.
 "We do have some customers who will travel as much as two or three hours," she said. "They will make it a weekend outing, to come pick up blackberries or other produce. Sales escalated during the pandemic. People want fresh-grown, straight-from-the-farm produce. And they want to have somewhere to go. They like coming out to the farm and seeing where the products are coming from. This year most likely the blackberries will go for $7 a quart."
Cross-arm trellis
The additional acre was planted on a cross-arm trellis instead of a traditional V or T trellis. The Barnhills figure this method will offer several advantages.
 "You lay the plant down during the blooming stage, so that all the blooms are on one side of the bush," said Rex Barnhill, who oversees the farm. "Once the blooming time is over, you stand it back up and all the berries will be on one side. That way, you only have to pick one side and all the berries will be on the north side, in the shade, so that they don't get sun scald, which can be a problem with berries.
"It costs a bit more to do them this way, but it's supposed to be faster and easier to pick, and you make up the cost that way. The trellis is made of metal and should last 20 years. We have plenty of time to make up the money."
Ekko Barnhill said if the new system works well, all future plantings will be done on the cross-arm trellis. It is part of a continuing effort to innovate and boost sales, she said.
"Our demand at our Farm Corner Market, where most of our sales are made, over the years, especially since 2020, demand has increased exponentially," Ekko Barnhill said. In the past, people had this idea of blackberries growing on a ditch bank or along a fence, and that they are small berries, tart and seedy. They don't realize that the new varieties are actually very large, very sweet, and have very few seeds."
Ekko said the goal is always to produce as much as can be sold. The farm has plenty of room to expand. She said the popularity of blackberries is growing and the farm struggled a bit last year keeping up with demand.
The challenge for any blackberry grower, Ekko said, is that the growing season is short.
"Even though we grow five different varieties, they all ripen in a very short timeframe," she said. "We have to pick as we need them and have the customer base ready to purchase them when the berries are ready. A customer may come by in April when the strawberries are ready and ask for blackberries and we have to tell them they are not ready yet. There is a lot of educating of the customers that goes into blackberry farming."
About the Author(s)
Subscribe to receive top agriculture news
Be informed daily with these free e-newsletters
You May Also Like
---