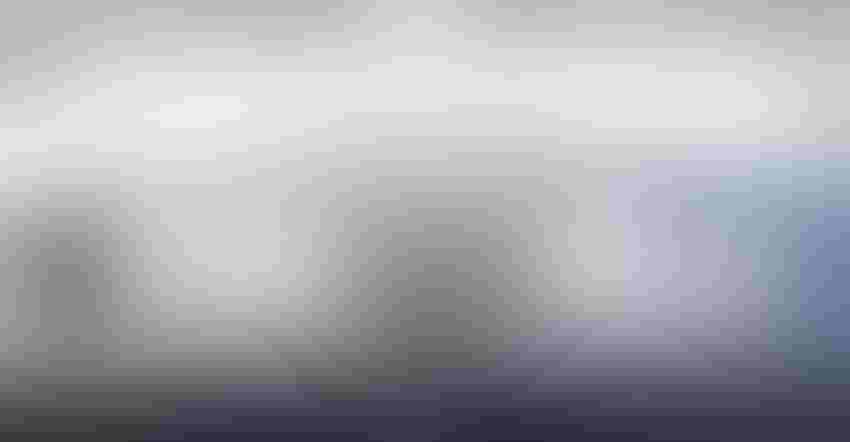 RECEIVER IN ACTION: Topcon's new receivers have a lot of technology, but they also are rugged units designed for farm use.
You can spend a lot of money on the latest tractor, planter or combine with "all the bells and whistles." Let's face it, there are some amazing machines out there.
But these machines are made for a purpose, whether it's planting the right amount of seed in a field, applying the right amount of fertilizer or recording yield at the end of the season. The backbone of all this is your machine's position technology.
"This is the backbone of precision agriculture, gathering location data that can be applied to nearly every part of the crop cycle," said Albert Zahalka, executive vice president of agriculture for Topcon Positioning Systems.
The company recently rolled out several new offerings that it believes puts it at the top of the precision ag technology sector. They include two new receivers — the AGM-1 and AGS-2 — and new Topnet Live cellular, satellite and bridging correction services: Realpoint, Starpoint and Skybridge.
"The opportunity is very clear for us. The automation is more complex, the sensors become more sophisticated, and the demand for quality data is ever increasing," said Brian Sorbe, president and general manager of Topcon's Americas business for agriculture, during a recent press event to roll out the new offerings.
The AGS-2 receiver with autosteering controller relies on 226 unique tracking channels. What this means, Sorbe said, is that the receiver can see a whole lot more satellites in the sky at one time to help control corrections done on the ground.
"In the past farmers were starting to get very used to seeing 14 to 15 satellites in the sky at one time, and everybody was blown away by that. Now, get ready for 20-plus satellites in the sky," he said. "What that means is you're less likely to have drop-offs of GPS, and maybe even more important, the algorithm that actually calculates positioning has many more satellite signals to choose from in order to make a more refined positioning calculation."
The receiver also comes with Topcon's new Skybridge technology, a tool that allows the receiver to access a lower-grade signal, usually satellite-based, if an area of a field or the farm can't access a good GPS signal.
"It keeps steering engaged, the line accurate and doesn't interrupt the farming process," Sorbe said.
The receiver works with Topcon's Horizon displays, but also all third-party ISOBUS displays. "It's really quite compatible across multiple platforms," he said.
For producers who don't use autosteering or just want something that's a little cheaper, the company's new AGM-1 receiver is now available.
Describing it as a more "simplistic" offering, Sorbe said the receiver also has some unique features, including the company's TruPass technology that takes GPS positioning to significantly improve pass-to-pass accuracy.  Sorbe said the AGM-1 receiver is fully compatible with displays that run on the National Marine Electronics Association standard.
Get more information on the receivers and find a dealer at topconpositioning.com.
Subscribe to receive top agriculture news
Be informed daily with these free e-newsletters
You May Also Like
---