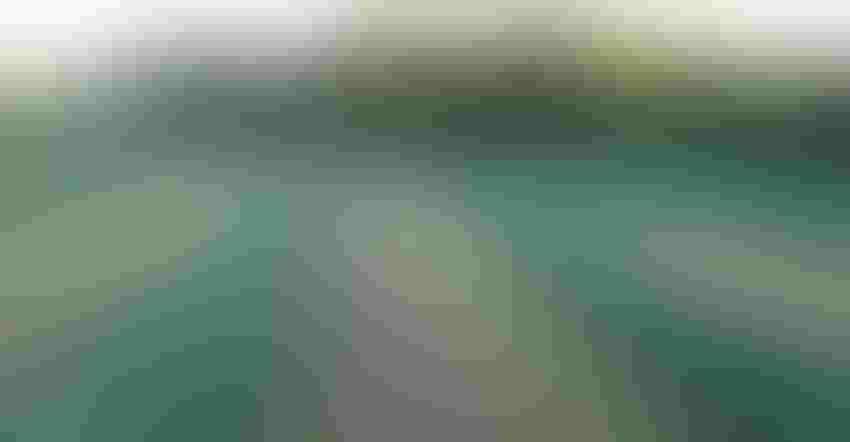 QUALITY FEED: Rye harvested in the boot stage will typically yield 2 to 3 tons of dry matter per acre.
The planting of cover crops has grown substantially in recent years as farmers have realized the value they provide in conservation programs and as an additional source of forage.
"Organic and no-till farmers have been utilizing cover crops as a tool more frequently than the bulk of conventional farmers for years," says Jim Stute, research director for the Michael Fields Agricultural Institute in East Troy. "In recent years there has been an increased interest among conventional farmers who recognize the opportunity that cover crops provide to promote soil health, meet conservation compliance and, in some instances, provide additional feed."
Winter rye is among the most popular cover crops that can be taken for forage in the spring. It is a hardy crop, competitive in its growth and high yielding. Rye can produce substantial yields without delaying planting of the following crop. Rye harvested in the boot stage will typically yield 2 to 3 tons of dry matter per acre in the 150 to 200 relative feed quality (RFQ) range. Harvest in the boot stage of growth adequately balances yield with quality. The boot stage lasts for only a few days, making timely harvest imperative to achieve a balance of feed quality and quantity.
"I can't emphasize enough that you have to be prepared to harvest when the crop is ready and a window of opportunity presents itself," Stute says. "Years of research have shown that if harvest is delayed, RFQ decreases rapidly — typically at a rate around 5 points per day, which means your crop of rye can go from high-quality forage to bedding in a matter of days. From a practical standpoint, harvest is challenging to time because we've been experiencing a wet spell in mid-May when rye has reached the boot stage."
Early harvest results in higher quality but lower yields, while delayed harvest results in a high volume of low-quality feed. Early harvest is often preferred if a window avails itself in order to harvest feed of a high RFQ value. Winter rye should be mechanically harvested using the same processes as haylage or oatlage and at similar moisture levels of 65% to 70%.
Often times, heifers and dry cows are the most likely to be fed ryelage.
"Rye is a luxury consumer of phosphorus and potassium, which has advantages and disadvantages," Stute explains. "One of the disadvantages is that the feed will have higher levels of potassium, making it a concern if being fed to lactating cows because it could cause metabolic imbalances. For this reason, ryelage wouldn't be my first choice to include in a ration for lactating cows, but rather more likely for use in a heifer or dry cow ration.
"Winter rye is an ideal cover crop to follow corn that has been chopped for silage in the fall," Stute says. "What it does from a conservation standpoint is spectacular. Rye can be an important crop in nutrient management planning and nutrient cycling. It grows actively in the late fall and early spring, when significant infiltration and leaching occur."
Giebel lives in Baraboo.
Subscribe to receive top agriculture news
Be informed daily with these free e-newsletters
You May Also Like
---