California Crop Weather: first SJV alfalfa cutting
California Crop Weather: first SJV alfalfa cutting
First full week of April includes weather extremes in many areas of California;First cutting of alfalfa for hay and forage began in the San Joaquin Valley;Bud break continued in grape vineyards across the state;Pollination was underway in walnut and pistachio orchards.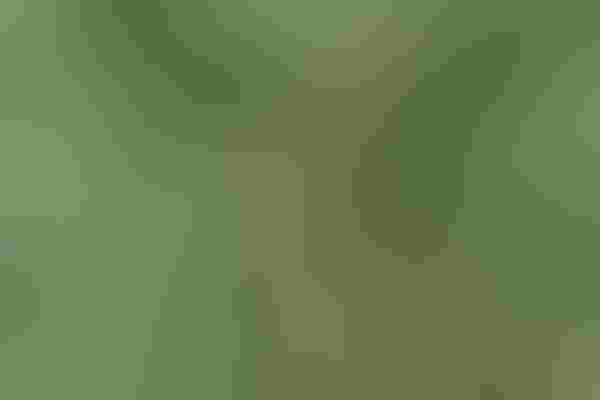 The latest California Crop Weather report from the National Agricultural Statistics Service in Sacramento, Calif., released April 11.
Weather
Cool spring temperatures continued through the week of April 4.
Monday and Tuesday were clear and cool across California. A cold, unsettled spring low pressure system moved onto the North Coast Wednesday, sliding south into the central region and southern California Thursday and early Friday. Temperatures dropped below normal with some maximum temperatures at 10 degrees below normal for early April.
Most of the precipitation fell in the northern part of the state. Multiple reports of winds up to 60 miles per hour were reported in southern California and the southern San Joaquin Valley (SJV).
Snow levels dropped to nearly 1,500 feet with light snow accumulations above that level. Even the higher elevations' snow accumulations were generally less than 12 inches for the storm.
The bigger excitement was the widespread thunderstorm activity Thursday and early Friday. Reports of small hail came from nearly every region. Accumulations of several inches of small hail were common with scattered reports of a quarter of an inch to a half inch hail stones.
An EF0 tornado was confirmed to have touched down near the town of Rockville in the northern Delta. Minimal damage was reported.
Field crops
The first cutting of alfalfa began in the SJV for hay and silage. Rainfall complicated drying conditions and delayed the first cutting for some farmers. Winter wheat harvest for silage also began in Tulare County while the oat harvest was underway in Merced County.
In other areas, rye, barley, and other forage crops developed. Adequate winter moisture allowed for the development of dryland small grain crops. Corn and sorghum seed were shipped in from out-of-state.
Rice field preparation was ongoing. Sunflower seed planting continued in the Sacramento Valley. Cotton beds were prepared and planting started. Spring field work continued with weed control in small grain and alfalfa fields, pre-plant herbicide applications, and ground preparation.
Fruit crops
The Navel orange, Valencia orange, and lemon harvests continued normally in the SJV as the grapefruit and mandarin harvests neared completion. Grapefruit and lemons were picked in the desert and coastal regions. Mandarin growers with seedless varieties in the SJV began net placement in preparation for the upcoming bloom.
Bud break continued in grape vineyards across the state as early varieties showed strong shoot growth.
The prune, pear, and cherry blooms were nearly finished. Strawberry nursery plants were planted in Siskiyou County while strawberry and blueberry fields in east Fresno County were in bloom. Field work and spraying were ongoing in orchards and vineyards.
Nut crops
Growing conditions in almond orchards were good as irrigation, fertilizer, and final fungicide applications were prepared. Pollination was underway in walnut and pistachio orchards, as blight control sprays for walnuts were ongoing.
Vegetable crops
Lettuce, tomato, and pepper plants grew well in Kern County. Sweet potato field fumigations continued while hotbed planting was complete in Merced County.
In Fresno County, the harvesting of asparagus and spring lettuce began. The broccoli harvest continued. Tomato and pepper transplants were growing well, as well as carrots, garlic, and onions. Melon, onion, and tomato beds were fumigated, cultivated, and irrigated as conditions allowed.
Rain caused problems with the planting of squash, cucumbers, peppers, eggplant, and other vegetables in Tulare County. Tomatoes were planted without hot caps. Cold, wet weather with snow and freezing temperatures hampered spring ground preparation in Siskiyou County. 
Subscribe to receive top agriculture news
Be informed daily with these free e-newsletters
You May Also Like
---