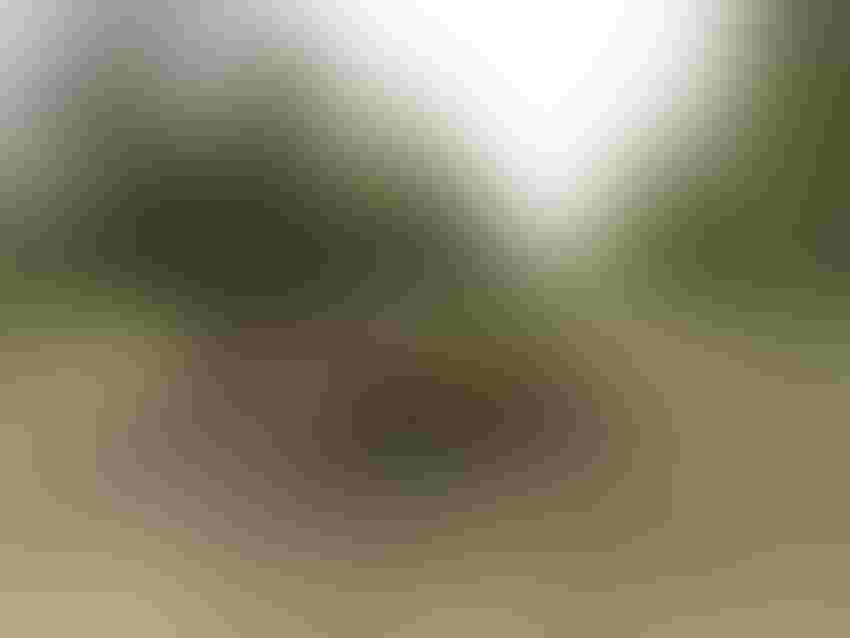 A worker shakes a young walnut tree in an orchard near Red Bluff, Calif., during harvest in October 2018. Labor shortages are worsening for California farms.
Tim Hearden
California, which produces the most food (by value) than any other state, is facing a major farm labor dilemma, namely a greater demand for labor than the available work force can provide. And the problem is growing despite several measures recently introduced by farmers and ranchers in hopes of addressing the issue.
For tree nut farmers the problem is less troublesome than for fruit and produce growers who depend heavily on seasonal workers, mostly during times of harvest. But finding and securing farmworkers is an issue that directly or indirectly affects many farmers across the Golden State, especially those who target immigrant workers during critical times of the year.
In the Golden State farmers and ranchers employ as many as an estimated 475,000 temporary workers throughout the year, most of them Mexican nationals who have long served as the bulk of farm workers farmers and ranchers across the state depend upon.
Statistically, it has been estimated that as many as half of those annual Mexican workers are undocumented laborers who have traveled across the border for many years running, often generation after generation of them. Farmers and ranchers, along with many farm support groups, say the need to hire undocumented workers is propagated by an unstable and ineffective U.S. immigration policy that fails to properly address the temporary worker issue.
A recent University of California (UC) Davis-California Farm Bureau Federation farm worker survey indicates an estimated 56-percent of California farmers are experiencing farm labor problems.
While agricultural producers have been criticized in recent years for violating immigration laws by hiring undocumented farmworkers, producers have argued it has been their only option to successfully bring in their crop each year to avoid excessive crop losses. Agricultural production in California is a major contributor to the state's economy they say, and without it, the state would not enjoy the economic stability it has experienced down through the years.
But a closer examination of the farm worker problem reveals it is not just U.S. immigration policy and a failing H-2A work visa program that is at fault, but a combination of other factors that also contribute to a lack of available migrant farm workers.
Zachariah Rutledge, a doctoral student in the UC Davis Department of Agricultural and Resource Economics, became interested in the farm worker issue after Edward Taylor, professor and vice chair in the same department and affiliate faculty member at the UC Davis Center for Poverty Research, suggested the topic for his doctoral dissertation.
"As a Ph.D. student I had already worked on some immigration issues in my studies, and when this topic surfaced I began looking deeper into the issue and realized that we lacked a lot of good information to properly examine and fully explore the issue," Rutledge told Western Farm Press in a telephone interview. "I contacted the California Farm Bureau which had conducted a survey in 2017. I felt like we needed to add additional questions to the survey to get a broader picture of the issue, and the CFB agreed to partner with us to conduct the 2019 updated survey."
Rutledge, with the assistance of Taylor, co-authored the survey, titled Still Searching for Solutions: Adapting to Farm Worker Scarcity 2019. Overall, nearly 1,100 farmers and ranchers participated, the results of which were released earlier this month.
"We quickly discovered that farmers and ranchers who depend on this kind of farm labor haven't been sitting by idle watching it happen. Most of them have taken a proactive role and have made changes in hopes of finding solutions to the problem," Rutledge said.
The overall takeaway from the survey offered some interesting data. For instance, realizing that wage levels play an important role in attracting most employees, regardless the type of work and across most industries. In response, 86-percent of those who responded to the 2019 survey indicated they had voluntarily raised wage levels, often numerous times, as an incentive to attract more workers.
Others, 61-percent, turned to the growing number of labor contractors in the Golden State to get help with targeting migrant workers to match with the type of labor they needed.
OTHER MEASURES TAKEN BY FARMERS AND RANCHERS
"In the results of our latest survey, 31 percent of respondents said they had changed the acreage of the main crop, then 48 percent of those said they had decreased acreage, of those 46 percent said that switched acreage, most said they switched to a different crop."
Rutledge said despite this, the number of farmers who switched to less-labor intensive crops or reduced acres represents only a small number. "If you do the [complete] math," it indicates the conditional probability that only 4 percent of the farmers in the survey reduced or switched acres.
After studying the results of the survey, however, some have suggested that continued or increased labor pressure on farmers and ranchers could force those numbers to escalate quickly and possibly with risks.
"If the trends in our surveys continue to go forward, then the problem associated with farmworkers is only going to get worse, at least in the foreseeable future," Rutledge said.
In other survey results, just over 30 percent of respondents said that in 2014 they had increased wages that year, but by 2018, representing four years of rapid growth, that percentage had climbed steadily to about 85 percent over the four-year period.
The authors of the survey warned that a combination of better technology-assisted mechanization, advanced robotics, and higher wages offers the best chance for California producers to survive the labor crunch.
"Truth be told, I have no idea what will happen because there are too many variables to consider. But the worst culprit for fewer available migrant farm workers, regardless whether legal or illegal, is not just the need for U.S. immigration reform and changes in the temporary H-2A program because there is a trend in Mexico, especially in the new generation of workers, to find employment in the growing and often competitive Mexican job market," he said.
He said this is in part because Mexican workers are less willing to cross north of the border, where seasonal work is often short-lived and legal migrant worker requirements are burdensome, and domestic employment gives then the advantage of being nearer to home and family.
Pointing to more and more competition for the work force among Mexico's domestic industries, Rutledge says it is made it more difficult for California growers to attract temporary farm workers back across the border.
The fight for farmworkers has grown so great that even worker shortages among domestic agricultural producers in Mexico have been reported.
The authors say they will continue their research in hopes of exploring new or better solutions that may be forthcoming, but until then, California agriculture must be prepared to scramble for seasonal workers by offering new or bigger incentives like more permanent employment opportunities, an elevated wage scale and possibly other limited benefits.
Visit here to see the complete results of the survey.
For more news on tree nuts as reported by growers and farm advisors, subscribe to the Tree Nut Farm Press e-newsletter.
Subscribe to receive top agriculture news
Be informed daily with these free e-newsletters
You May Also Like
---