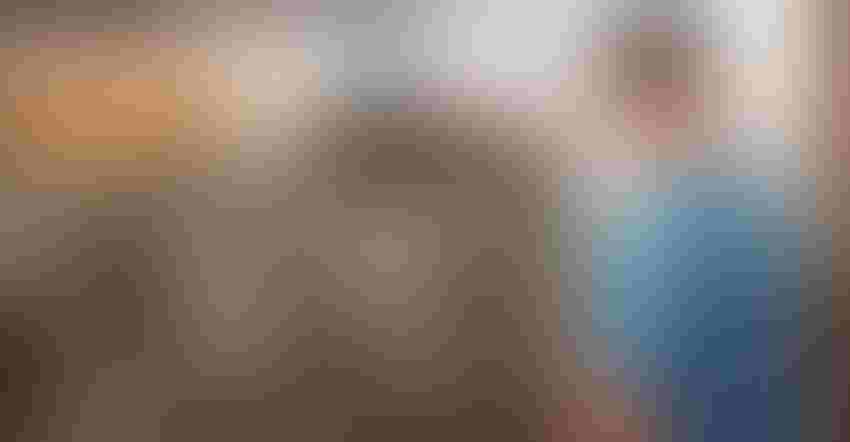 SMART DAIRY: VES launched the DairyBos smart-control system for remotely controlling fans and environmental systems, but the merger with Artex may increase the scope of connected hardware in dairy barns.
Courtesy of Ross Boettcher
How "smart" will dairy farms of the future be? If the combination of VES and Artex is any indication, it could be much more than just robots and smart fans.
The merger brings together VES — which designs and builds ventilation, long-day lighting and cooling systems — and Artex, which produces pens, gates, hutches, free stalls, fans and other tools for inside barns.
The combined VES-Artex will be owned by Turntide Technologies based in Silicon Valley, the creator of the Smart Motor System that drives DairyBos, which VES launched in December and is a smart-control system that allows precise control of fans and environmental systems through a cloud-based interface.
"This merger bolsters the industry, as it creates a single expert and resource for every aspect of environmental design and control on the dairy, from calf barns to the parlor, including the controls and connected technologies that bring it all together," says Ed Paradowski, CEO of VES-Artex. "Our team believes at its core that animal well-being is the key to performance, profitability and long-term sustainability, within each dairy and the food ecosystem as a whole."
Paradowski, who joined VES last year, says the two companies had complementary cultures and skill sets, providing mutual benefits for a merger.
"We said that we're better together. And after I joined VES last year, several things became clear," he says.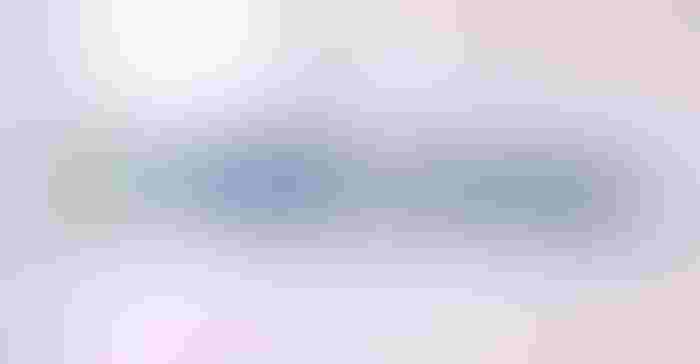 VES-Artex is the name of the new company, which will be based in Chippewa Falls, Wis.
John de Jonge, president of Artex Barn Solutions, which is based in Abbotsford, British Columbia, says the combination allows Artex to do things it couldn't do as a stand-alone company.
"Together, we will simplify the design and implementation of ventilation, cooling, lighting, cow comfort equipment and environmental controls," de Jonge says. "The best technologies will be available in order to raise the total performance, efficiency and reliability of every system in the facilities we provide. We have made extensive investments in technologies, and now have powerful development capabilities to drive the transformation of design for generations to come.
"Things we wanted to do, we can't do it alone," he added.
Focus on software
The new company will be headquartered in Chippewa Falls, Wis. All sales and operations locations will be maintained at first, company officials said.
The merger provides a level of scale that will improve the company's manufacturing capabilities, de Jonge says.
"Dairy has to do more with less, so why should we do any different," he says on the combined company.
Paradowski says the merger was key as it enables both companies to not only find scale, but also shift the focus to software and enable more smart technologies in dairy barns.
"The future of dairy, and of the entire food ecosystem, is in connected technologies that allow farms to demonstrate the conditions in which they produce food, that animals were provided optimal care, as well as an environment that encouraged health, comfort and wellness," Paradowski says. "The power of this merger, matched with our technology capabilities and our product road map, will set the standard in quality, productivity and accountability to consumers."
Ross Boettcher, spokesman for VES-Artex, says the merger is about increasing the scope of smart dairy barn hardware.
"In many ways, this merger plants our flag in the ground as a technology company first with the opportunity to deploy barn intelligence into a wide variety of the VES-Artex product line," he said in an email. "With so much already in development in terms of product integrations, I can't provide too much detail on exactly what products and how, but I can tell you the vision is to become the platform for the connected dairy that not only provides dairy producers with data, but helps them either automate or take actionable steps immediately."
Nothing will change in terms of product services and solutions from both companies, Paradowski says, although he added that DairyBos technology and all integrations will be available for Artex legacy hardware.
Terms of the merger were not disclosed.
Subscribe to receive top agriculture news
Be informed daily with these free e-newsletters
You May Also Like
---