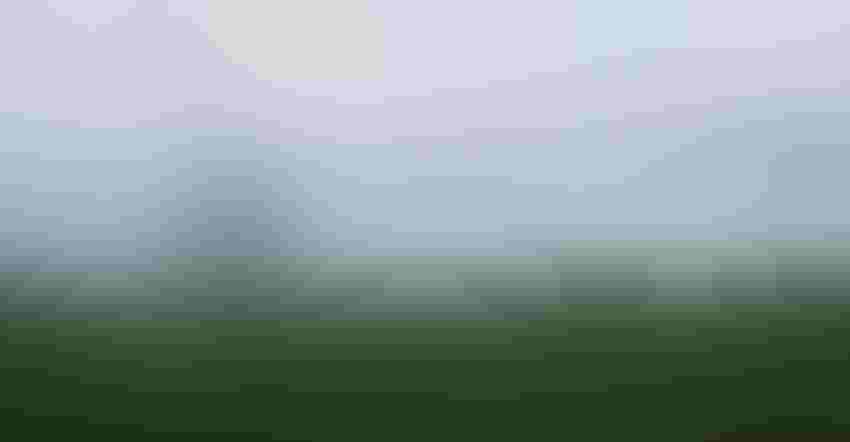 BIGGER STAFF: Valley is also gaining additional team members, because all PivoTrac employees will be staying on.
Farm Progress
Valley Irrigation recently announced it has acquired PivoTrac, an ag tech company based in the Texas Panhandle. PivoTrac, owned and founded by President Karlyle Haaland, offers solutions focused on remote monitoring of center-pivot irrigation machines.
"Karlyle and his team at PivoTrac have delivered great customer service," says Darren Siekman, vice president of water delivery and aftermarket parts at Valley. "He has a great concentration in the Texas Panhandle and the southern High Plains, from Dodge City down to Lubbock. Karlyle was the pioneer and innovator in that market. He's someone that thinks like we do."
Valley is also gaining additional team members, because all PivoTrac employees will be staying on. And Siekman says PivoTrac customers will be able to use the same technology they're accustomed to; they won't need to make any changes.
"We want to make sure we don't take any steps backward as we integrate and bring the PivoTrac team into the Valley family. Everyone has been offered jobs. We're keeping the whole team intact, and maybe even augmenting one or two roles," Siekman says. "In addition, there aren't going to be any forced changes or upgrades in pivot technology. The way to be successful in the irrigation business is to deliver customers the solutions they're used to and that they trust."
Tech counterparts
In addition, Valley Irrigation and PivoTrac provide different technologies that complement one another, he says.
"We provide both monitor and control, but PivoTrac has a wider suite of monitor products at the basic entry-level point, while we have more on the control side — in particular, our Valley Icon panels, and our AgSense and Valley 365 platforms. And for existing PivoTrac customers, we're also excited to offer tools like Valley Scheduling and Valley Insights," Siekman says. "That's why I think the two are complementary."
The acquisition also brings the total number of connected ag devices up to over 123,000 for Valley. An average farmer drives 20 miles round trip for a single pivot check, so through this user base of 123,000 connected devices, about 890 metric tons of carbon dioxide has been saved due to the ability to manage pivots remotely, from anywhere at any time.
According to Valley, compared to traditional irrigation methods, these solutions for remotely monitoring and managing center pivots save 3.9 trillion gallons of fresh water per year — enough water to fill Yellowstone Lake in Wyoming.
This improved efficiency will be especially important in water-stressed regions like the southern High Plains, Siekman says.
"There are right around 9,000 connections we'll be adding through PivoTrac customers, including pumps, pivots, moisture probes, all those things," he says. "A lot of farmers in the Texas Panhandle can only irrigate half or parts of their circles, or have to be really innovative about irrigation in other ways. Water resources are super-tight on the southern High Plains, so uptime and precision are more critical there than anywhere in the U.S. right now."
About the Author(s) Tyler Harris is the editor for Wallaces Farmer. He started at Farm Progress as a field editor, covering Missouri, Kansas and Iowa. Before joining Farm Progress, Tyler got his feet wet covering agriculture and rural issues while attending the University of Iowa, taking any chance he could to get outside the city limits and get on to the farm. This included working for Kalona News, south of Iowa City in the town of Kalona, followed by an internship at Wallaces Farmer in Des Moines after graduation.
Coming from a farm family in southwest Iowa, Tyler is largely interested in how issues impact people at the producer level. True to the reason he started reporting, he loves getting out of town and meeting with producers on the farm, which also gives him a firsthand look at how agriculture and urban interact.
Subscribe to receive top agriculture news
Be informed daily with these free e-newsletters
You May Also Like
---