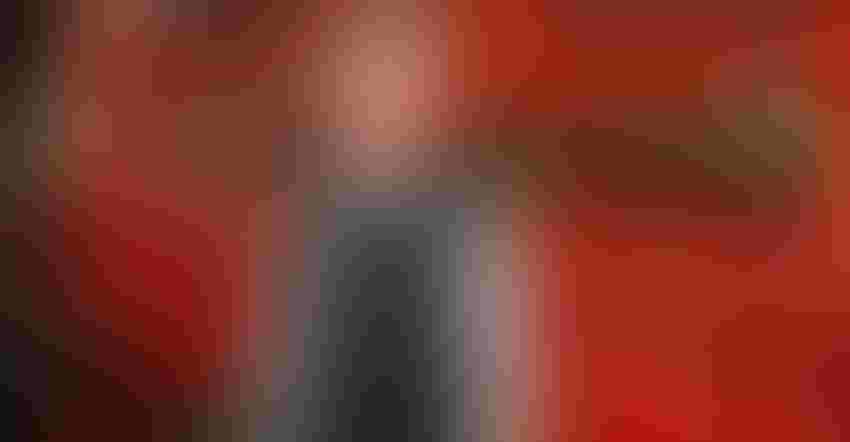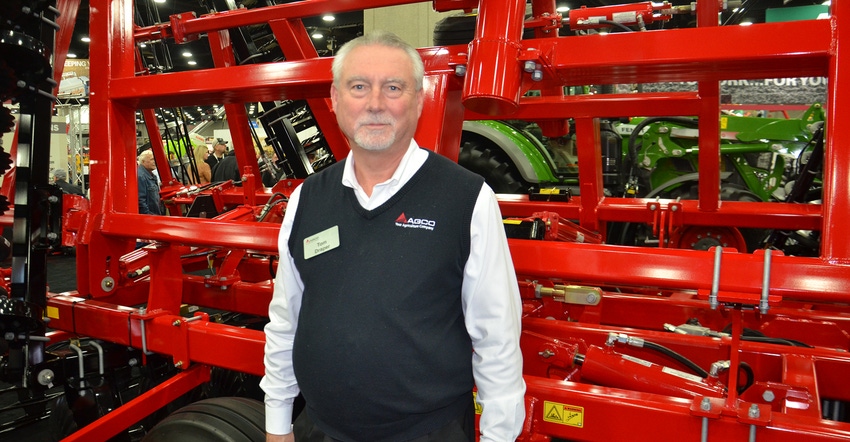 SIMPLE SOPHISTICATION: Precision technology with tillage tools is here now. Tom Draper of Agco believes future tillage tools will create precise environments for each seed but will still be simple to use.
Tom Draper caught people's attention at a recent seminar when he suggested the day was coming when sensors would be standard equipment on tillage tools. Several companies, including Agco, have introduced control systems for tillage tools that display various parameters on an ISOBUS screen and allow you to adjust certain parts of the machine. Draper is Agco's marketing manager for seeding and tillage for Sunflower and White Planter brands.
How can sensors on tillage tools help? Draper discusses that and more in this exclusive interview with Farm Progress:
What led to your comment that future tillage tools would be equipped with sensors? Growers are concerned about increasing productivity and raising return on investment. We're talking about more ROI from every seed they plant. They want to optimize the environment for every seed. Part of that involves working the soil to create the best seedbed possible. That's where sensors come in.
What could sensors do on tillage tools? They could better document what's going on in the soil and on the soil surface during tillage operations. This technology isn't here yet, but lots of ideas are floating around. It will be up to engineers and agronomists to figure out exactly what to measure and how to interpret the results to produce a better seedbed.
Precision Planting, an Agco company, does this for planting with SmartFirmers, measuring temperature, moisture content, organic matter, CEC [cation exchange capacity] and percentage of residue in the seed trench. It's a similar idea for tillage, except it would focus on factors related to preparing the seedbed.
You've been in the industry 40 years. What changes have you seen leading up to this point? Farmers have become more concerned about the dollars-and-cents side of farming — return on investment. Many also tell me they're concerned about finding quality labor. The inability to find hired help easily is one of the factors that continues pushing toward large, more efficient machines. 
What does the future for tillage look like? Are we talking about tillage diving into the world of big data? It's really about collecting lots of information through sensors, so we can drill down and come up with prescriptions for what's best for each one of those 34,000 corn seeds per acre. If you raise 1,000 acres of corn, we're talking 34 million individual prescriptions. Precise tillage is a part of it; sensing, mapping and adjusting for variables during planting which Precision Planting tools can do now is another part.
You've noted hired help is hard to find, yet technology can increase complexity. How do the two balance out? That's where what we call "simple sophistication" comes in. Our goal is to design and build tools that utilize technology to create the best environment possible for each seed. But at the same time, we've challenged our engineers and agronomists to keep it simple enough so that growers will be able to understand and use it. All this is exciting. I hope I live to see it!
Subscribe to receive top agriculture news
Be informed daily with these free e-newsletters
You May Also Like
---