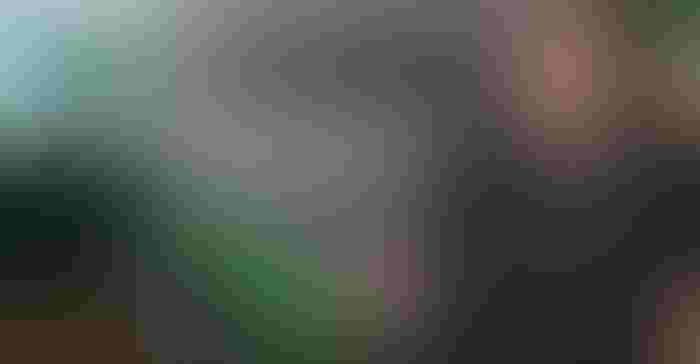 By Farm Progress staff
Sometimes it's the little things that count when it comes to harvest. If soybean stalks bunch up in the middle of your draper header, it can not only be frustrating, but also a time-eater — especially if you have to stop occasionally to clean out stalks.
The people who come up with solutions for these practical problems are often farmers, not the engineers who figured out how to make the rest of the machine work correctly. Some of the farmers who come up with these ideas first build something to fix their problem. If it works well enough for them, they may start building them for other people. Occasionally, a company is formed that way.
When Farm Progress editors take to the streets at farm shows, they're not only looking for major introductions from large companies, but they're also looking for the farmer-invented, "Gee, why didn't I think of that?" solutions, perhaps marketed by a company the farmer started himself, or by a company to which he sold the idea. You don't have to look very far to find these types of aftermarket products, which can help you solve those frustrating little problems that sometimes mount up over the course of a season.
Maybe it's an improved corn snout or a simple divider that helps separate the crop coming into the head that can make harvest easier — and your life simpler. In some cases it may be a bit more complex. For example, Loup Electronics has perfected a yield monitor which can be installed simply on most combines. It will connect to any ISOBUS-compatible display. If you don't have a yield monitor yet but have been thinking about how you could get one, this could be your answer. It uses an optical sensor, which is fairly new technology to the market.
And if you store grain in bags and don't know what to do with the bags after they're empty, someone finally has a solution for that. A simple machine can help you turn them into compacted bales, ready for recycling.
Check out all the innovative harvest aids, which editors uncovered.  
Subscribe to receive top agriculture news
Be informed daily with these free e-newsletters
You May Also Like
---