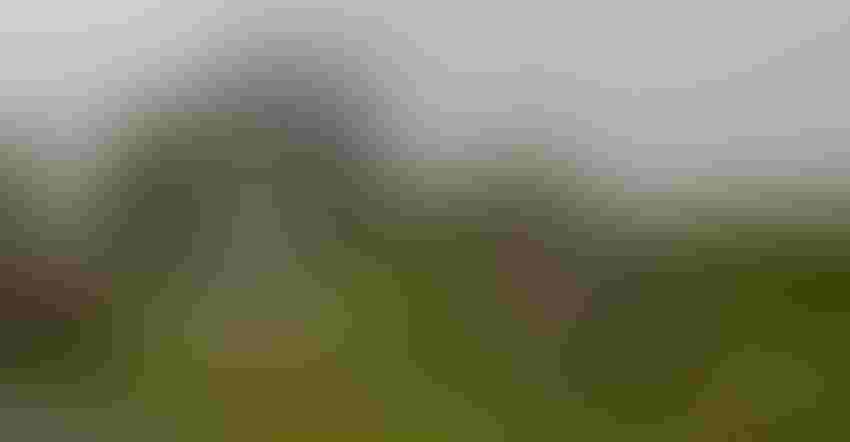 TRAINING EXERCISES HELP: If a grain bin entrapment happens near Bargersville, responders would likely have training. The fire department there has a bin for mock rescues.
Jim Droege, Posey County, is a lucky individual, and he knows it. He became entrapped in grain while emptying a bin, and lived to tell about it. You can experience the incident with him in a re-enactment captured in a new video, "Stop-think-live," sponsored by the Posey County Farm Bureau.
Bill Field, a Purdue University Extension farm safety specialist, is helping distribute the video to county Extension offices and high school ag education programs around the state. He also appeared as an expert in the professionally prepared video.
Here are eight points from Field about how to avoid disaster related to grain bin entrapment. Some of these relate to the incident where Droege became trapped, and others are key points anyone working around grain should consider.
1. Never work around the grain center alone. In Droege's case, he and his brother Paul were both at the grain center. Droege went inside while his brother stayed outside. The auger was running. "If someone else is there, you at least have a chance," Field says. "If you're working alone, like many farmers do, you have no chance if something goes wrong."
2. Never go in a bin with the auger running. Even if you aren't standing over the center outlet well while poking at a plug, you can be sucked into the grain if the clog breaks free and grain flows.
3. Don't underestimate the power of flowing grain. Almost everyone who isn't trained in handling grain has no concept of how quickly you can become trapped. Within 10 to 15 seconds, you will be submerged deep enough that you are immobilized, Field says. Within a minute, you will be completely under the grain.
4. Have an observer anytime you go into a bin. Someone should be stationed at the top of the bin door, able to signal someone on the ground. This is still not an endorsement to be in the bin with the auger running.
5. Lock out power to the auger before entering the bin. Lock-out devices are inexpensive and readily available. Especially if working alone, which isn't recommended, make sure the power to any unloading equipment is not only shut off, but also locked out.
6. Keep grain in good condition. In the "Stop-think-live" video, the Droege brothers are emptying out a bin. That's when you are most likely to encounter spoilage. Field notes that if grain doesn't spoil, there is seldom any need to enter the bin.
7. Realize you will not be able to dig yourself or someone else out of the grain. It's futile, Field insists! Grain acts like sand, and for every shovelful you throw out, two more seem to run back in. You're wasting time, he says.
8. Call 911 immediately! One of the biggest mistakes people make is not calling 911 for help as soon as possible, Field says. That results in delays in rescue efforts. Just know you can't free someone by yourself, and get help!
To learn how you can obtain a copy of the video, email Field at [email protected].
Subscribe to receive top agriculture news
Be informed daily with these free e-newsletters
You May Also Like
---