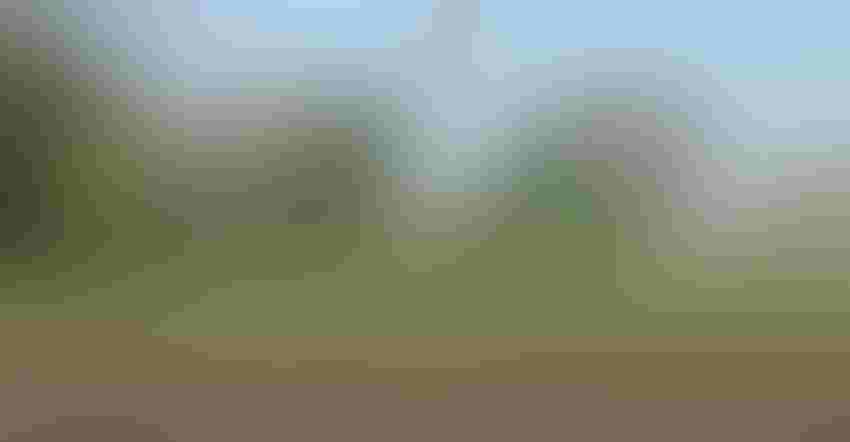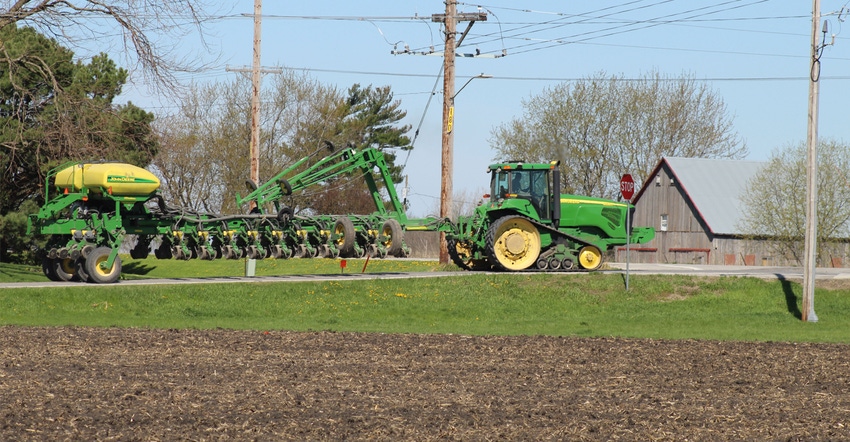 BE PATIENT: Now that planting season has begun, expect to encounter slow-moving equipment.
Courtesy of ISU Extension and Outreach
Favorable weather in the forecast has farm equipment and motorists back on Iowa's roadways, and with that combination comes the need for patience and caution.
Every year, there are thousands of collisions between motor vehicles and farm machinery on our rural roads. The most common incidents occur when an approaching motorist hits a farm vehicle from behind, or when a passing motorist hits a farm vehicle that is attempting to make a wide left turn
I've written a handy guide on navigating these roads safely called "Sharing Rural Roads." Additional information is also available in the Iowa State University Extension and Outreach publication "Safely Sharing the Road with Farm Vehicles".
These publications provide tips for both rural motorists and farmers. It takes a combined effort to keep Iowa's roadways safe.
My advice for everyone is to remember that they share the roadway with others; always drive defensively; make sure all vehicles and equipment are properly marked; and for vehicle operators to communicate their intentions clearly.
It requires everyone if we are going to make the roads safer. Motorists need to slow down and be patient, and farmers need to make sure their equipment is marked and their intentions are recognized.
Motorists need to remember that farm equipment is usually slow-moving — especially when it is marked with a slow-moving vehicle sign. Farmers who veer to the right of a roadway may actually be preparing to make a left-hand turn. If possible, farmers and motorists should try to make eye contact when turning or preparing to pass, and both should be cautious about making any assumptions.
Tips for the rural driver
Here are some precautions rural drivers should take:
Be prepared for farm vehicles. Farm vehicles travel significantly slower than automobiles. You may only have a few seconds to react and slow down before overtaking a farm vehicle. Be prepared to slow down and follow; you may not have room to pass.
Slow down and keep your distance. Don't assume that the farmer can pull over and let you pass. Shoulder conditions may make it unsafe for the farmer to pull heavy equipment to the side of the road.
Be sure of the farmer's intentions before passing. Don't assume that a farm vehicle is turning right or pulling over to let you pass if it pulls to the right side of the road. A farmer may have to swing right in order to make a left turn. Wait until you know what the farmer is planning to do.
Be patient and enjoy the scenery if you find yourself following a farm vehicle. Even if you have to follow a farm vehicle for a couple of miles, it will only take a few minutes of your time.
Be especially alert in the evenings. Farmers are returning from the fields, and dusk makes farm vehicles more difficult to see.
Tips for the farmer
Here are some things farmers should do:
Only allow licensed, or appropriately trained, operators to take farm machinery onto the road. Youth who are able to operate machinery in the field may not be able to deal safely with traffic and other road hazards.
Make sure farm machinery is equipped with the lighting and marking safety devices. Use the recommendations of the American Society of Agricultural Engineers and those required by state and local laws. Be sure to remind all operators to use the appropriate hazard lights and turn signals when traveling on roads.
Minimize total vehicle width, and secure equipment in the transport position. Make sure to do this before entering roadways.
Watch for approaching traffic and vehicles trying to pass. If possible, pull over and let traffic pass safely — but be alert for roadside hazards.
Obey all traffic laws and signs.
Signal intentions to motorists. In addition, avoid sudden or unexpected maneuvers.
Exercise additional care in the following situations: when entering roadways, approaching unsigned or "blind" intersections, crossing narrow bridges, going around sharp corners or going over hills.
Freeman is a professor in agricultural and biosystems engineering at Iowa State University.
Source: Iowa State University Extension and Outreach, which is responsible for the information provided and is wholly owned by the source. Informa Business Media and its subsidiaries aren't responsible for any of the content contained in this information asset.
Subscribe to receive top agriculture news
Be informed daily with these free e-newsletters
You May Also Like
---