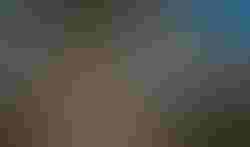 In theory, designing a planter that can infinitely vary seeding rates by the row is straightforward. Turning that dream into a practical, affordable reality has been the challenge — until now.
With the introduction of its OmniRow planter control system this fall, Raven Industries says it has solved the technical challenge of by-the-row variable-rate planting.
"Individual row control will take precision planting to a new level," says Doug Prairie, Raven product manager for planting and seeding systems. "Our level of resolution is by far and away above other options in the marketplace."
In addition to varying seeding rates, the OmniRow system also has built-in row shutoff capabilities. "The system can automatically make a seeding rate bump on the fly from a prescription, or manually, as well as turn row units off. OmniRow also has the ability to do speed compensation around curves," Prairie says, which gives the same effective seed population from one end of the turning planter to the other.
Unique drive
The heart of the OmniRow system is a hydraulic motor built specially for Raven. The piston motor has internal gear reduction, which allows it to be connected directly to planter hex shafts. Motors are small enough to be mounted to drive a single row, yet are able to power up to four rows, Prairie says. Raven's patent-pending control technology, coupled with hydraulic valves, also allows the motor to serve as a row-unit shutoff.
Prairie notes that the motors are efficient, so most modern tractors have enough hydraulic capacity to drive 24 units. Each motor requires 1/3 gal./min. of hydraulic capacity for planting corn, and double that for soybeans.
Besides the hydraulic motor, the OmniRow system includes new software for the Envizio Pro field computer to enable variable-rate functions, as well as seed monitoring (including real-time singulation data) and section control for up to 24 rows. The new software comes with Raven's new Envizio Pro II monitor and is a free upgrade for existing Envizio Pro models.
Options
For 2011, the OmniRow system will be available for most John Deere and Kinze planters. Raven expects to offer kits for Case IH and White planters for 2012.
The OmniRow system will be available in three levels.
Level 1 systems will provide planter monitoring for up to 24 rows, row shutoff, two-section fertilizer shutoff and variable-rate seeding control capabilities through the Envizio Pro/Envizio Pro II. (Third-party clutches and hydraulic drives must be purchased separately.) The system includes planter-mounted electronics, plus harnesses to connect to existing planter sensors. The suggested retail price is $2,900. Like all OmniRow systems, an Envizio Pro or Envizio Pro II monitor also is required.
Level 2 systems include Level 1 capabilities, plus up to four hydraulic motor assemblies for variable-rate and section control of 12- and 16-row planters. Kits will be available for specific Deere and Kinze 12- and 16-row planters. The list price for 12-row and 16-row kits is $7,500. The system also can control non-Raven row clutches if a finer-resolution shutoff system is desired.
Level 3 systems include Level 1 capabilities, plus individual hydraulic drives for each row. Initially, kits will be available for 12-, 16- and 24-row planters. The list price is $1,050/row.
"We offer more features for the same price as row shutoffs and two- or three-section hydraulic drives," Prairie says. "OmniRow is going to give growers a new tool they will use in ways we haven't even dreamed of."
OmniRow will be available through select Raven distributors, who will receive specialized planter training.
Precision lineup
In addition to the OmniRow system, Raven Industries has added seven new products that broaden its precision agriculture offering.
The Envizio Pro II replaces the Envizio Pro's WAAS-level GPS receiver system with an RTK-upgradeable global navigation satellite system (GNSS) receiver that can pick up GPS and Glonass satellites, as well as others as they become available. In addition to being able to control and monitor the OmniRow planter system, it also serves as the monitor for Raven's new SmartYield yield-monitoring system. Envizio Pro II also is compatible with Raven's Slingshot wireless RTK, high-speed Internet and data transfer system. The suggested list price for an Envizio Pro II with a GNSS receiver is $3,995, and $2,995 without a receiver.
The Cruizer II is faster and has more capabilities and a brighter display than its namesake Cruizer monitor. It now can load and save job files and A-B navigation lines. It also interfaces with Raven assisted-steering and Accuboom automatic section control. The suggested retail price is $1,695. An optional weather-resistant version for open-air cabs adds $200.
Cruizer and Cruizer II now offer an interface with Digi-Star scales and nutrient-management systems. This allows the monitors to control, monitor and record nutrient applications for uploading to Nutrient Tracker software. A software update to add the feature to Cruizer is free. The list price for an interface unlock is $1,000.
The SmartYield yield monitor, which interfaces with Envizio Pro II and Cruizer II monitors, uses a noncontact optical sensor from Loup Electronics to measure yield on the go. The system features hillside compensation and preset combine settings for simple calibration and start-up. The list price is $4,625.
The SmarTrax RTK system allows owners to tie existing steer-ready hydraulic blocks into a Raven system that interfaces with Viper Pro and Envizio Pro/Pro II field computers. The system offers automatic calibration and 3-D terrain compensation to maximize steering accuracy. The suggested retail price is $5,655.
The Sidekick Pro direct-injection system offers an industry-first closed-system automatic calibration feature that eliminates catch tests, plus a faster control system that locks onto target rates in 2 sec. The list price for a Sidekick Pro with a 1- to 40-oz./min. pump capacity is $3,500. A system with a 5- to 200-oz./min. capacity lists for $3,200.
The AccuFlow HP system uses a boost pump to maintain anhydrous ammonia application rates at optimum field speeds, even at low temperatures. The boost pump automatically shuts off when not needed, reducing tractor horsepower needs. The suggested retail price for a dual cooler system with a boost pump is $9,500.
For information about all of these products, visit www.ravenprecision.com.
About the Author(s)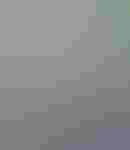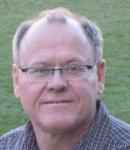 David Hest writes about precision agriculture, electronics and communications technologies and trends affecting production agriculture.
Subscribe to receive top agriculture news
Be informed daily with these free e-newsletters
You May Also Like
---