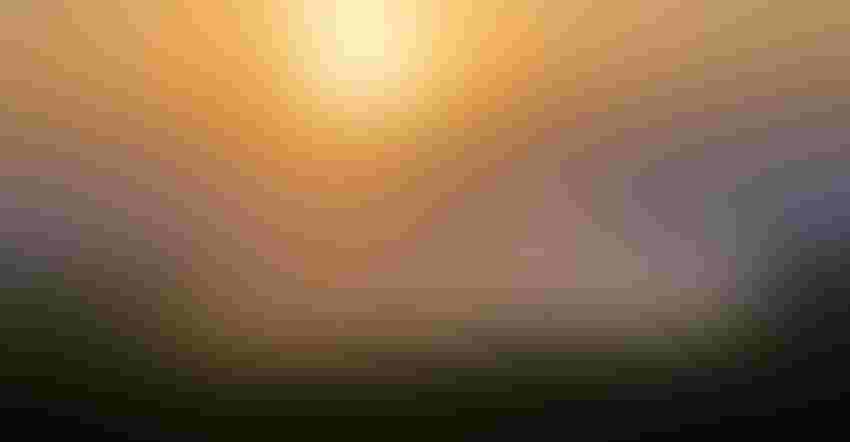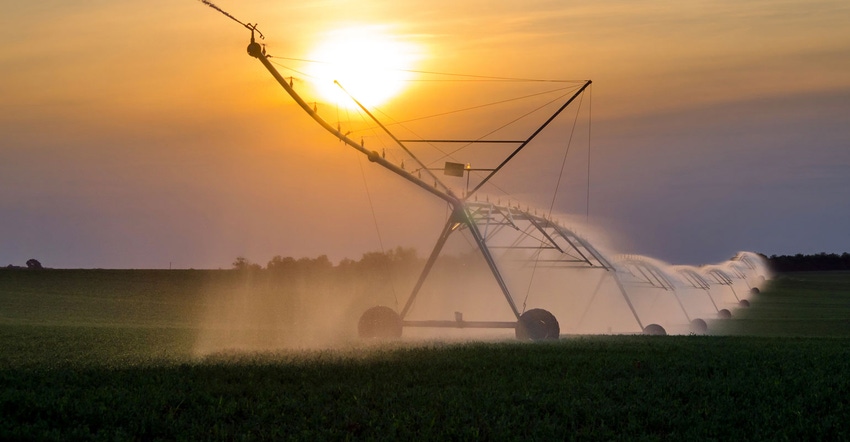 MAXIMIZING IRRIGATION: Lack of training and other roadblocks are hindering efforts to make the most of water resources. New training programs and competitions show promise for the future.
Slavica/Getty Images
The ag irrigation industry offers a lot of new technology, but in many cases, farmers aren't putting it to use. However, new training and competition programs aim to help.
The opportunity is to connect farmers with new technologies in ways that help them better understand the potential for higher return on investment and improved water use. Filling that knowledge gap was discussed during a session recently at the 2022 Irrigation Show in Las Vegas.
Amy Kremen, associate director of the Irrigation Innovation Consortium at Colorado State University, discussed that gap. She recalled a meeting in 2018 to discuss the Ogallala Aquifer and water management. It was discovered that many farmers have never been trained in managing an irrigation system. She learned about a program in Texas focused on irrigation training.
From that came the Master Irrigator Program, which is running in Oklahoma and Colorado, and will expand into Kansas soon. This is an intensive program conducted over four different days in four eight-hour sessions.
"This is comprehensive and covers a wide range of water and crop management practices combined," she said. "This is not futuristic stuff, but proven tools and strategies that producers, academics and tech service folks can attend. And we speak farmer."
This is a small-group program, where class size is no more than 25 people. The aim is to encourage discussion and idea exchange, and create an environment where farmers can learn from each other and fine-tune practices.
And interest in programs like this is increasing. Chris Henry, associate professor and water management engineer at the University of Arkansas, shared work being done to create a more national approach to a Master Irrigator curriculum.
"The idea would be that a Master Irrigator would have the same competency from Arkansas as in California," he said. "The work would be to develop some basic skills regarding water retention and use, how silt-loam soils hold more water than clay, and get basic skills to manage irrigation wells."
He said not a lot of farmers have the basic skills needed to manage irrigation systems. And with that minimum competency training, farmers could have more access to Environmental Quality Incentives Program funds for improving systems and enhancing water management.
This idea is still in development with several potential cooperators. How such a program would be structured is part of the work still being explored.
Value of competition
While training has value, competition helps, too. Arkansas has a contest called Most Crop Per Drop that is designed around helping farmers develop the skills for achieving maximum and economically acceptable yield with the least amount of supplemental irrigation.
"The training program and the contest run in parallel; we do not connect them," Henry said. "People can go to either; it's voluntary."
The program does get farmers thinking about producing an acceptable yield for rice, corn and soybeans. And the contest provides participants with a report card showing how they performed.
Henry pointed to one report card showing a producer who, over three years, boosted soybean yield to 99 bushels per acre while reducing total water used. Another report card showed a producer who boosted yield, but reduced water efficiency by putting on more water.
The farmer who saw lower water-use efficiency will likely be looking at those practices for the next crop year to boost the score in the competition. "They get upset; they don't like to be last," Henry said.
Another contest, conducted in Nebraska, Oklahoma, Colorado and Florida, is called TAPS for Testing Ag Performance Solutions. This program uses a single field outfitted with top-level tech, which gives contestants the option to manage a model "field" under a pivot.
Daran Rudnick, associate professor at University of Nebraska-Lincoln, discussed TAPS, explaining that this approach allows contestants to deploy any technology they need to manage that "field" from imagery to seed choice. They make all the decisions, and then data is collected to determine how their practices fared.
"This isn't just the irrigation piece; it's a series of management decisions," he said. "They're simulating what they would do on 3,000 acres, and they have to market that grain, too."
A look at results shows that some farmers used a lot less water than others, and the profit margins were wide, too.
Rudnick said the wide-ranging results allow competitors to test approaches and boosts their confidence in making decisions.
Training and competition can help farmers fine-tune water use, which is a growing concern amid droughts. But using the latest technology isn't always the answer to better water use. Henry said some of the best performers in Most Crop Per Drop contest have little or no technology for irrigation management on their farms.
"Some of the people winning use no tech, but they started paying attention to what they're doing and learning how to use the least amount of water to make the most crop. It's a management mission," he said.
About the Author(s)
Subscribe to receive top agriculture news
Be informed daily with these free e-newsletters
You May Also Like
---