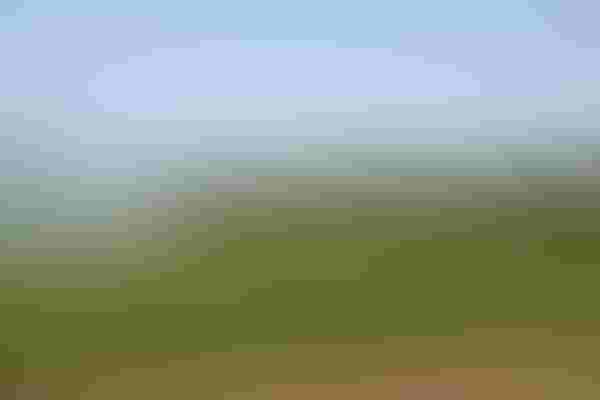 A strategic plan recently released focuses on helping North Carolina agriculture remain strong and productive amid greater competition for water resources.
"North Carolina is a growing state, and the more people and businesses we have, the greater the demand for water will be," said Agriculture Commissioner Steve Troxler in announcing the "Strategic Plan for Protecting Agricultural Water Resources."
"This plan identifies water resources, future needs and ways to better manage water resources. The project also guides farmers to improve efficiency, conservation and supply of water."
Troxler and North Carolina Farm Bureau President Larry Wooten co-chaired the Agricultural Water Resources Work Group, which guided development of the strategic plan. The group included representatives of agriculture, government, academia and conservation.
"The 'Strategic Plan for Protecting Agricultural Water Resources' provides a way that we can protect both water resources and our state's No. 1 industry — it's that simple," Wooten said.
The strategic plan aims to meet the following objectives:
• Identify and report North Carolina's agricultural water infrastructure needs, including technical and financial assistance needed.
• Continue, expand and enhance the state's agricultural water use survey.
• Research, identify and educate agricultural water users on the best practices for water conservation and efficiency.
• Implement a cost-share program to assist farmers and agricultural landowners who adopt best practices to conserve, develop, protect and efficiently use ground and surface water resources.
• Establish an ongoing educational program on agricultural water conservation that mitigates the effects of development pressures and future droughts while protecting water resources for future agricultural use.
The complete plan is available online at http://www.ncagwater.org.
The North Carolina Foundation for Soil & Water Conservation obtained a $100,000 grant from Altria Group Inc. to cover the cost of developing the plan. The grant also paid for workshops last fall to educate farmers and public officials about developing water resources.
"We're very appreciative of Altria's support of this project, which is so important to the future of agriculture in North Carolina," said Cecil Settle, executive director of the foundation. "We believe this plan will help farmers lead the way in conserving water resources and developing on-farm water storage capacity."
Subscribe to receive top agriculture news
Be informed daily with these free e-newsletters
You May Also Like
---