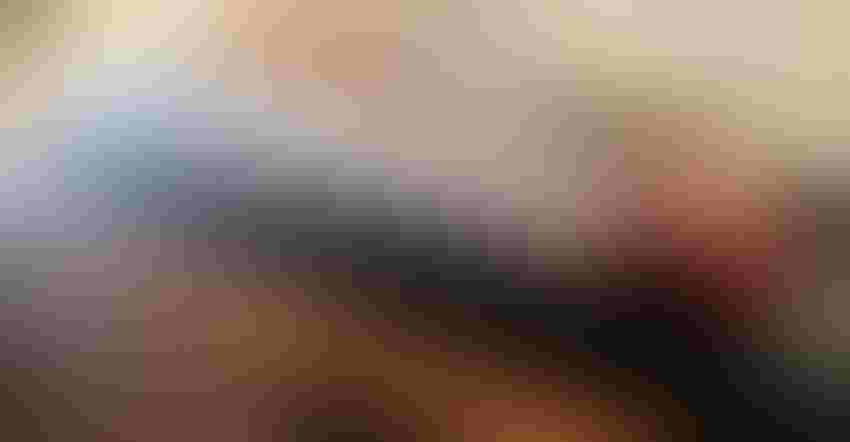 I saw a starship the other day. Nope, no warp drive. No daring crew members. It was a truck. Actually it was a tractor-trailer rig that will eventually incorporate a lot of very interesting thinking.
I write about it here because a lot of farmers have Class 8 trucks for hauling grain to market, and many of you may even do a little over-the-road work of your own. But the discussion of hauling freight takes on bigger issues, in areas farmers already know about - population growth for example.
For more than five years the U.S. Department of Energy has run its Super Truck program working with a number of players involved with different projects.
Shell Rotella has initiated its own program which it calls the Starship Initiative. The photo with this column is a model of the truck, which is currently under construction. Shell Lubricants has a group called the Discovery Hub, where new ideas get fleshed out for the market.
The growing energy challenge looms large for the transportation industry, and Shell is watching. The Rotella division, which makes a wide range of lubricants, sees value in being part of the conversation and is the lead on the Starship Initiative. But what's the big deal?
This country is moving more of its freight by truck than ever before. The trouble is that today's Class 8 trucks - the backbone of this freight moving business - haven't seen much improvement in fuel efficiency in some time. The average is 6 miles per gallon.
Companies that have invested in those under trailer skirts, and rear end tails and more have seen that rise by a half-mile-per-gallon or so - which is great for profits. But the numbers need to be better. The Starship Initiative, as noted by Bob Mainwairing, Shell tech manager, Innovation, says the truck is "our thought leadership paper on wheels."
Mainwairing is a leader at Shell's Discovery Hub of Innovation, an in-company think tank that's looking to the future. In fact, his group doesn't look at the next generation of lubricants, but the next generation after that. It's a thought exercise many companies get involved in to make sure they're on top of the market.
Many farmers are aware that they'll be helping to meet a growing population's need for food. Ever thought about it from an energy perspective? With 10 billion by 2050 that's a big challenge ahead. In fact, Mainwairing called the population rise "an astonishing level of increase" for energy use. But there's a bigger challenge globally.
The challenge of 2050
Today, there are about 7 billion people in the world and 50% of them live in cities. By that 2050 magic year, demographers predict that 75% of the population will be living in cities with a higher standard of living, and that will create a 200% increase in energy demand, Mainwairing says.
"There are three hard truths," he explains. "Energy use will increase, resources are down and energy security is a concern."
That will require being smarter about energy use in the future. Currently about 35% of energy use is in transportation - including freight hauling, cars, airplanes, etc. That's an opportunity, but shifting change isn't easy either.
Say the Starship Initiative comes up with tech that could increase fuel efficiency to 8 or 9 miles per gallon. That's a big deal, and one that could be significant, but how long would it take for that tech to be adopted widely enough to make a difference? "It takes emerging tech 30 years to get to 1% even if an individual business is very successful," he says.
Pointing to Tesla, which could see phenomenal growth in the next few years, but the electric car innovator won't take over the market for autos anytime soon. Today electric cars are less than 1% of the market - even with Tesla's out-sized market valuation, it's a tiny player in the auto market.
"The key message is that we cannot put off changes," Mainwairing says. The aim is to get the Starship Initiative rolling (no pun intended) to show what off-the-shelf tech is available to make changes.
Building the Starship
The truck is still under construction, but there are some things that are known.
Carbon fiber is your friend. Essentially the tractor body will be high in the use of lightweight materials, and shaped to minimize friction when going down the road. The industry has already learned that the tractor-trailer interface is important, and we're seeing more systems that make trailers smoother.
Energy use efficiency is important. The new truck will have a trailer with solar power. That can be used to power refrigeration in the trailer, and perhaps take the electric load off the truck.
In a video showing the new truck, there's talk of a 48 volt electric system too. That helps take some load off with the use of high-energy LED lighting, and improved cab systems too. Essentially all facets of energy use in the rig are up for grabs when it comes to achieving better operational efficiency.
The rig will be ready to begin a coast-to-coast journey in early 2018. The machine is being built by Bob Sliwa and the team at Airflow Truck Company. The design is aimed to control all the variables possible to achieve improved fuel economy.
Airflow Truck Company has already had some success working on high-mileage prototypes including its Bullet Truck that ran coast-to-coast hauling 65,000 gross vehicle weight and averaged more than 13 mpg. That shows what's possible.
On its coast-to-coast journey the truck will be making a range of stops. We'll get the schedule when it's available and share it with you. It's a machine worth seeing to get an idea of how the design of tractor-trailer rigs may be changing. Here's a look at the project in a special infographic. Learn more about the program at rotella.shell.com/starship.html.
Subscribe to receive top agriculture news
Be informed daily with these free e-newsletters
You May Also Like
---