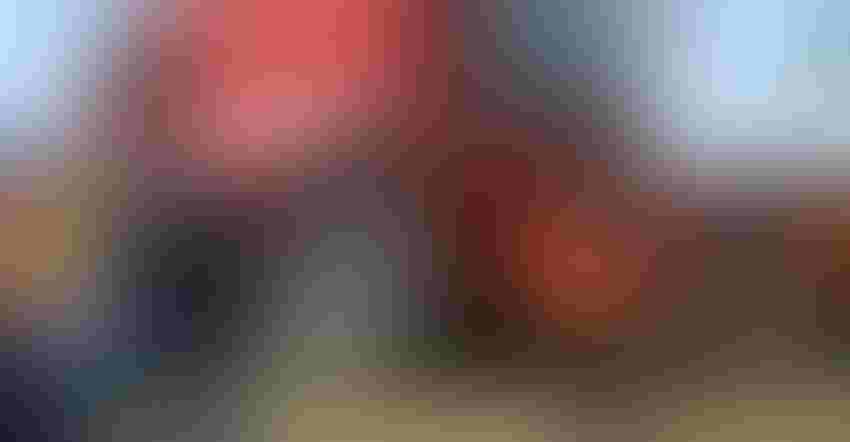 BYGONE ERA? The days of crowds hitting a farm or major equipment auction in person may be over. While it may expand a sale's reach, and can benefit the seller, it feels like we've lost something along the way.
Tom J. Bechman
I'm not, as a rule, sentimental. As things change, I work to go along with the flow, which in agriculture can be a big deal given all the technology that has hit our industry. But recently something my wife said kind of set me back.
We were discussing an estate farm sale that was going to happen near her hometown just as the shelter-in-place, group-size limits hit the country. The sale was for a family friend whose husband had passed and they were dispersing the equipment, but the auction had moved to online only.
I told my wife that this was a great thing because the tech allows more buyers to see the equipment which usually means a stronger sale. But from her perspective the loss of that in-person event meant that "no one can say goodbye."
It was something I hadn't thought of. When a farm sale happens, whether because the farmer has passed away or the business is failing, or even for a retirement, the neighbors show up. Often, they're gathering in the wake of something negative that has hit that farm and while they're obviously there looking for a deal, that social event is important in other ways too.
With the advent of COVID-19, the days of the in-person auction are pretty much over at least for the time being. And farmers may miss that sale where they could peruse what's on hand, and perhaps chat with old friends or family. It's also sometimes a way to support the farmer going out of business by making sure that equipment or cattle sell.
Online advantages
While we may be losing that social aspect of the farm sale, in the end we are gaining more buyers. The numbers can be astounding depending on the type of sale and what's on hand. Mark Stock, Big Iron Auctions, has been doing some form of online auction since 2001, and you read that right.
"We were broadcasting over the internet in 2001. We were doing it before people were talking about it and it was dialup and it took 15 minutes to download a picture," he recalls. Yet that all changed in 2005 when the numbers of people watching the online auction spiked and he started to see onsite crowds decline.
Sure, the social event of a farm auction can be good but waiting four hours in these busy times to get the chance to bid on the one or two pieces of equipment you have your eye on isn't efficient. With an online auction you know when that item is coming up in the rotation and you can be ready to bid at that time.
In fact, I have a colleague, who I won't name, whose husband was tied up on the farm and had his dad track an auction to make sure he didn't miss a specific piece of equipment. Dad watched from the comfort of his living room over the son's iPad waiting for the right tool to come up for bid. The iPad was so convenient, that soon after the sale his mom marched out and bought a tablet. Yep, technology pays off.
More farm auction bidders
Ritchie Bros., the giant auction firm has gone to all online sales as the lockdowns began but is seeing no slowdown in equipment interest. A March online sale with a live auctioneer had 5,800 people on hand from 51 countries registered to bid on more than 2,400 items.
Big Iron has had auctions where as many as 54,000 bidders visited the site during an auction with as many as 2,800 on in any given nanosecond of time during the sale.
Those are bigger numbers than your average farm sale.
The technology is evolving. You can work and watch the sale from your smartphone or tablet waiting for your item to come up, and since these online sales have been going on for a long time, the shipping and logistics have been worked out.
Sure, we're missing that social time, and that's the cost of change at a time when we've all seen so much; but the long-term benefits of these kinds of online transactions become apparent quickly.
About the Author(s)
Subscribe to receive top agriculture news
Be informed daily with these free e-newsletters
You May Also Like
---