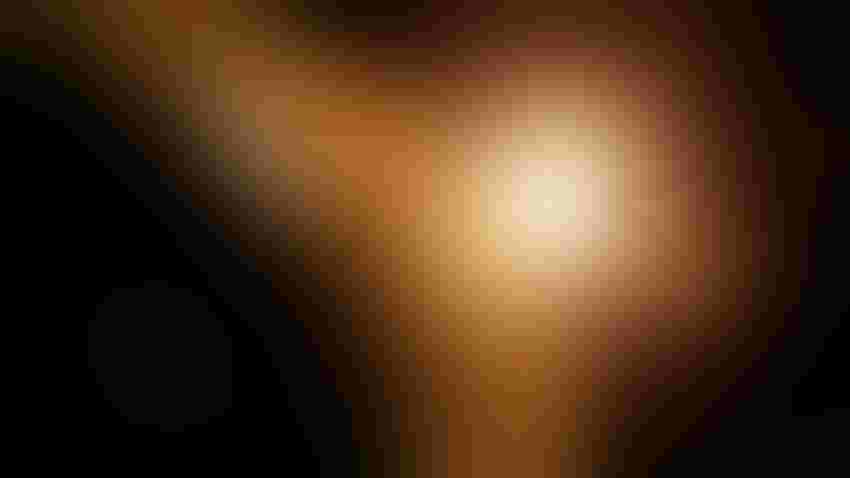 It was designed for use on Mars, but researchers at Scotland's University of Strathclyde, working in conjunction with the UK Space Agency's International Partnerships Space Programme (IPSP), have altered design and purpose of the space technology for a more down-to-earth application, a new mobile platform tool to be used as an agricultural monitoring system in the field.
The newly-named AgRover, a tracked robotic system, carries a soil sensing instrument that can test the quality of soil in any field. Using a robotic arm and sensing probe, data collected is transmitted using an integrated, force feedback-controlled robotic system on the ground during the ongoing research project. Researchers say it has the potential of reducing the environmental impact of farming.
The technology was developed by STFC's (Science and Technology Facilities Council) RAL Space (Rutherford Appleton Laboratory) and will be used in a new project being run by a team at the University of Strathclyde in Glasgow. The project is being led by Professor Xiu Yan, of Strathclyde's Space Mechatronic Systems Technology Laboratory (SMeSTech), in the Department of Design, Manufacture and Engineering Management, in a cooperative effort with researchers in the UK and China.
For the latest on southwest agriculture, please check out Southwest Farm Press Daily and receive the latest news right to your inbox.
"Robotic technology will be a key technological enabler for precision farming, and this project is a combination of frontier research programs in space robotic technologies. It focuses on a unique soil sensing technology, developed and built with UK capability; it's also based on space instrumentation and the deployment of a UK-developed, intuitive master robotic control system," Yan said. "By harnessing space technology for a new application in farming, and engaging in a valuable research collaboration with China, this project will deliver many benefits around the world."
Researchers say advanced machinery has been used in agriculture worldwide for centuries but in modern times a range of factors are making innovation in this area more important than ever, including environmental considerations, demographic changes, urbanization, sustainable farming, increasing competition and the need to provide food for a rapidly growing global population.
Yan says researchers hope to demonstrate in current trials the feasibility of the device's agricultural operation by using an integrated, force feedback-controlled robotic system on the ground. STFC's RAL Space team has not only designed and built the robot platform for technology demonstration but it will also design and build the 'Laser Induced Breakdown Spectroscopy (LIBS)' instrument for soil quality characterization. In addition the team will provide equipment and logistics support for additional and advanced field trials in China.
"With this novel instrument design, we are tackling multiple challenges at once. First, we have to miniaturize an instrument that is normally the size of a large wardrobe to fit on a small mobile robot so the measurements can be completed on-the-go. Second, we are looking for nitrogen-based fertilizer that can take multiple forms and is hard to measure accurately," said Aron Kisdi, a space systems engineer for RAL Space.
Subscribe to receive top agriculture news
Be informed daily with these free e-newsletters
You May Also Like
---