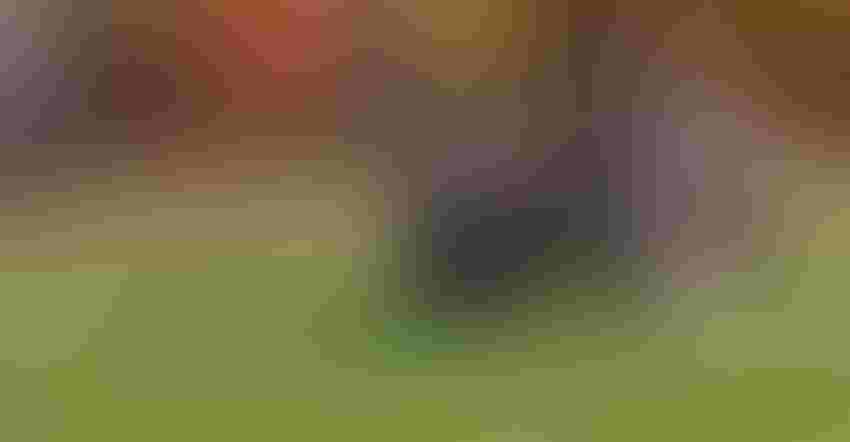 RED POWER: In the 1920s, McCormick-Deering farm implements and Farmall tractors helped International Harvester become the giant of the industry.
Brandt Bolding/iStock/Thinkstock;
One of the challenges of working in agriculture is keeping up with the mania of all the mergers and company and brand name changes. If you think this has been happening for just the past 15 or 20 years, think again. One of the most complicated agricultural mergers in history is how McCormick Harvesting Machine Co. evolved into CNH Global. A few of you probably know how the story goes. The rest of you can consider this a history lesson.
Once upon a time, back in the 1800s, McCormick Harvesting Machine Co. made farm equipment. So did Deering Harvester Co. and dozens of others. By the 1880s, there were more companies making binders then there were farmers who wanted to buy their products — sound familiar? Binder prices fell dramatically, and by 1902, something had to be done.
The J.P. Morgan banking firm stepped in and brokered a merger among the five largest companies. The McCormick, Deering and Milwaukee harvester companies; Plano Mfg. Co.; and Warder, Bushnell & Glessner (Champion harvesters) merged to become the International Harvester Co.
Parallel equipment lines
For many years after the merger, International Harvester sold two lines of equipment — one named McCormick and one named Deering; each was slightly different from the other. This was necessary since each line had its loyal customers and there was usually a McCormick dealer and a Deering dealer in every farm community.
The McCormick-Deering name was used on farm implements from 1922 until the late 1940s, when Deering was dropped and McCormick alone was used. McCormick-Deering farm implements and Farmall tractors helped International Harvester become the giant of the industry. Its 1923 U.S. farm equipment sales of $150 million tripled those of Deere & Co.
During the 1960s, the McCormick and Farmall names were replaced by International, the name Harvester's farm machinery carried until the sale of the farm equipment division to Tenneco Inc. in 1984. The reason for International Harvester's sale was primarily due to its financial troubles from the sales decline during the farm crisis of the 1980s. Tenneco had a subsidiary, J.I. Case, which manufactured tractors but lacked the full line of farm implements that International Harvester produced.
Following that merger, tractor production at Harvester's Rock Island, Ill., Farmall Works ceased in 1985. Production of the new Case IH tractors moved to the J.I. Case Tractor Works in Racine. Production of IH Axial-Flow combines continued at the combine factory in East Moline, Ill. Harvester changed its corporate name to Navistar International Corp.
All of this is easy enough to follow until 1999, when Case IH merged with New Holland Ag to form a new parent company, CNH Global. The majority owner of CNH Global is Fiat Industrial.
At this point, you may want to get out a scorecard to keep track of who is making what brands of farm equipment. In 2013, CNH Global and Fiat Industrial were merged into CNH Industrial. CNH also makes New Holland farm equipment and tractors, New Holland Construction equipment, Steyr tractor and FPT Engines in addition to Case IH machinery.
If you think this is confusing, you should try following the mergers of all the farm equipment companies involved in Agco. You will definitely have to wear your thinking cap to follow along, but I'll save that for another story!
Subscribe to receive top agriculture news
Be informed daily with these free e-newsletters
You May Also Like
---